The Lean Startup movement swept through the entrepreneurial world, advocating a lean, iterative approach to finding the right product and market with a constant cycle of building, measuring, and learning. Now Lean Analytics dives deeper into the measurement component of that cycle. The best-selling book is being translated into eight languages, and its authors—startup veterans Ben Yoskovitz and Alistair Croll—have travelled the world teaching founders how to use data to build a better startup faster.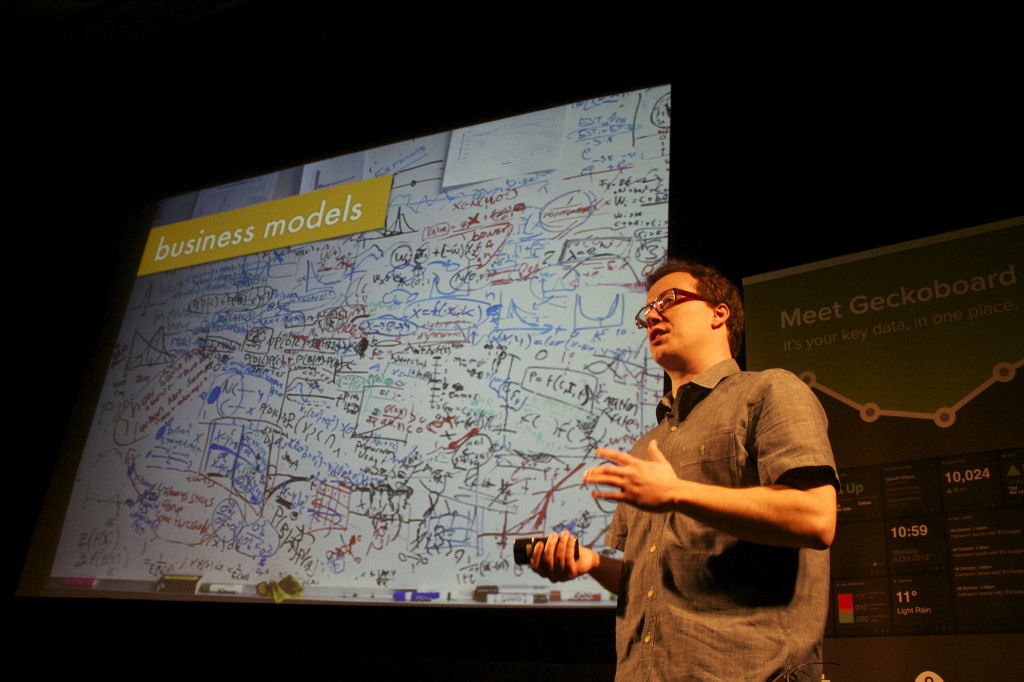 In June, 2013, Alistair and Ben presented an all-day workshop in conjunction with Geckoboard at London's Barbican centre, which we're now making available online. With energy, humour, and a disarming bluntness they'll take you through the concepts of their book: What makes a good metric; how to match the data you track to the stage of your growth; drawing lines in the sand; and changing the culture of organisations of all sizes.
In this workshop you will learn about:
• Lean Startup, Analytics fundamentals, and data-driven mindset
• Find the One Metric That Matters to you.
• Different metrics for different business models.
• Learn how to draw a line in the sand, so you know it is time to move forward
• How to apply Lean Analytics principles to larger enterprises and established products.
Join the Lean Analytics Workshop here.
Enjoy!