Today we're excited to launch a much easier way to customize the look and feel of your TV dashboards!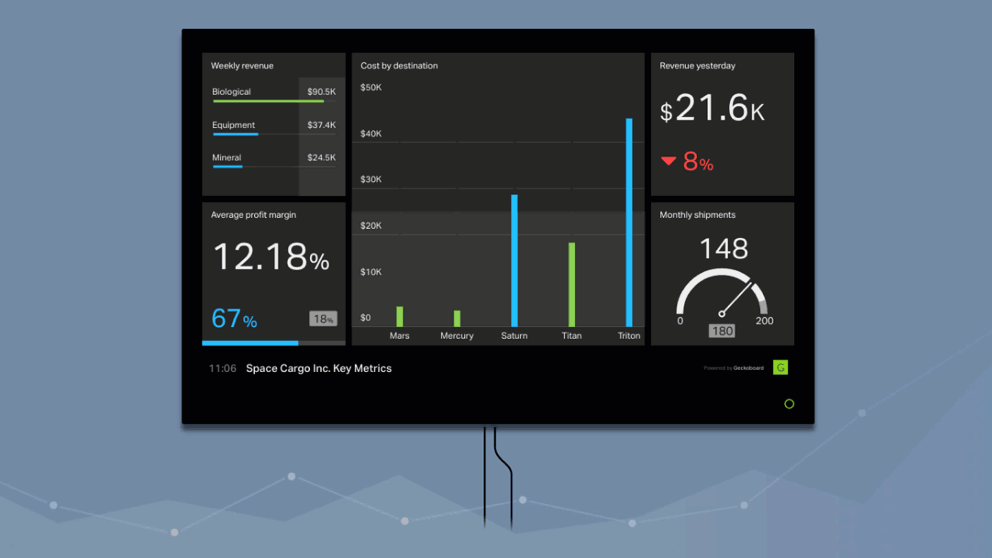 Having a great-looking dashboard is an important part of keeping everyone on your team engaged with their metrics, especially when your dashboard is displayed prominently on a TV in your office.
We therefore put a lot of effort into making it as as easy as possible to build a dashboard without introducing unnecessary distractions, confusing visualizations or clashing colors, all of which can make it harder for your team to understand their key metrics.
That's why we're extremely excited to be launching a whole new set of options today that allow you to easily customize key elements of your dashboards without losing the clear and simple design that makes Geckoboards so easy to understand.
16,777,216 colors at your fingertips
Changing the background color is a great way to tailor your dashboard to match your company brand or to blend in with your office decor. With this update we've made it super-easy to apply a custom color scheme to your dashboard using a simple color picker.
To keep your theme coordinated, widget backgrounds change automagically to match your chosen background color.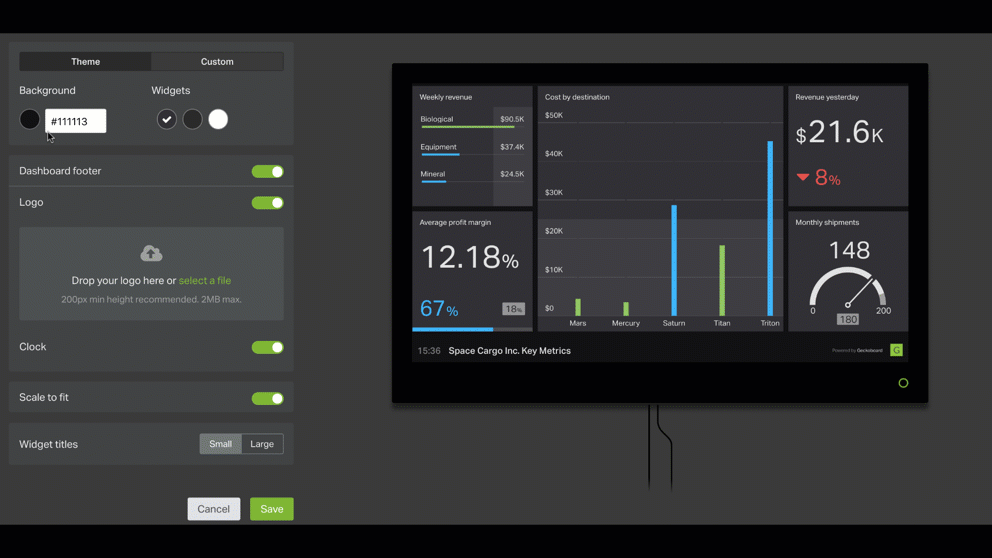 Stuck for inspiration? We've added two slick new themes that can be applied in one click, Navy and Purple, to go with our default Dark and Light themes.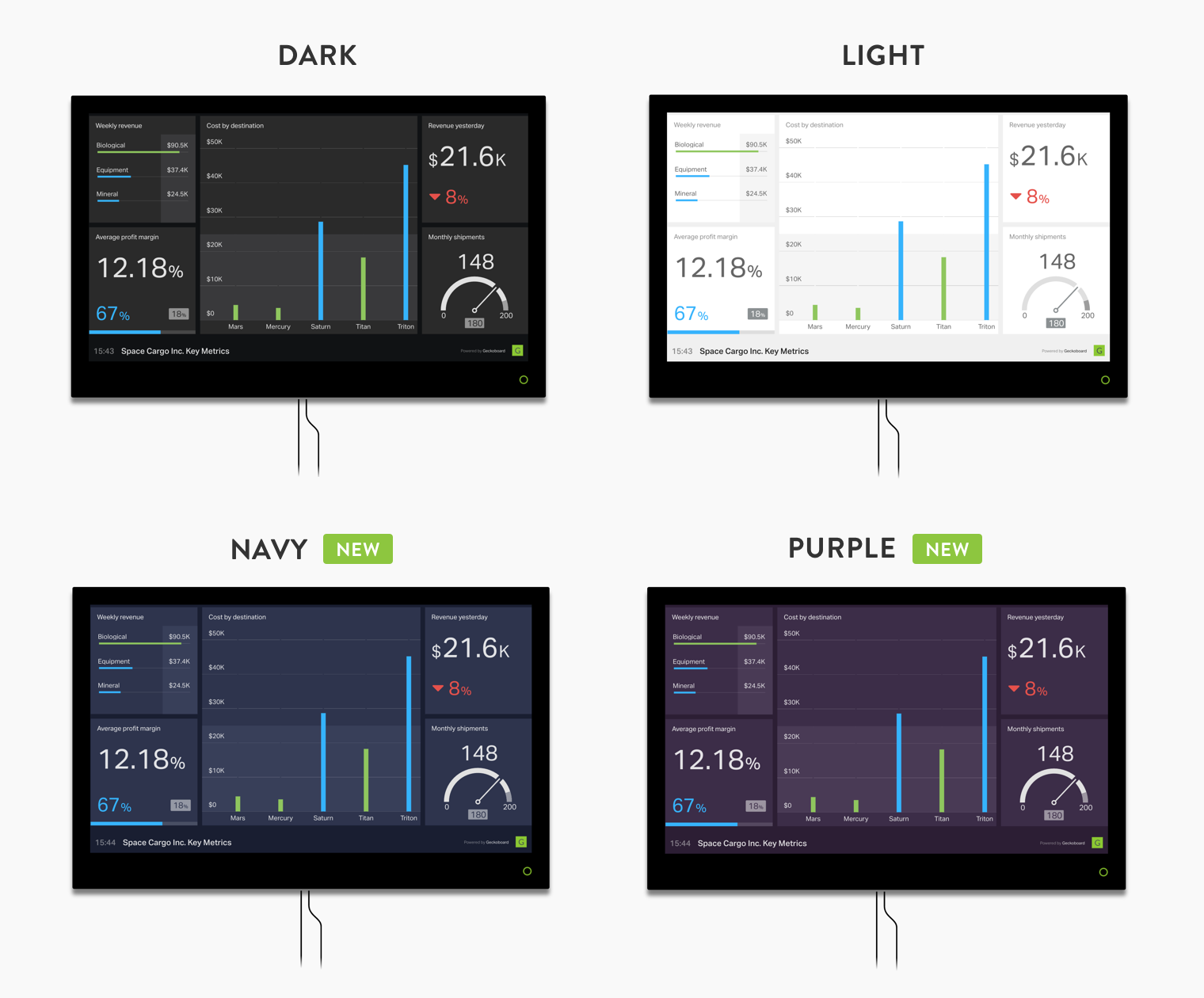 Now it's quick and easy for anybody to make a custom TV dashboard that looks fantastic in seconds. Just look for the "Customize appearance" menu the next time you're logged into your account.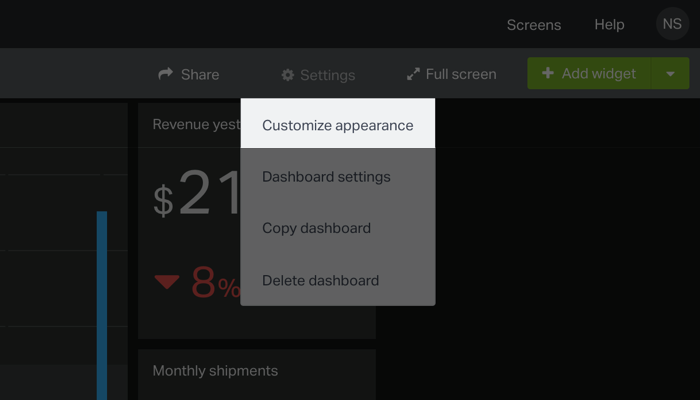 New customizable footer
Inside the "Customize appearance" menu you'll also see options for a newly-added dashboard footer. Here you can complete the look of your dashboard by uploading a custom logo for a fully personalized, on-brand TV dashboard your team identify with.

You'll also notice settings for displaying the local time and the title of your dashboard -- a useful way for team members to quickly understand the focus of the metrics you're displaying.