At Geckoboard we design dashboards that offer instant insight to your data. We do this by delivering visualisations that are simple, intuitive and beautifully designed.
We've recently started making some adjustments to our native visualisations to improve the way we communicate your data on dashboards. Below is a quick rundown of the things we've updated so far and a bit about what's still to come.
COLOUR
Colours have inherent meaning attached, and we wanted to make use of this to improve the glance-ability of your dashboard. We all know the way a traffic light works, we understand the stop, wait and go because of the colours assigned to these phases. The system works equally well on food packaging.
Green is good

Amber is ok

Red is bad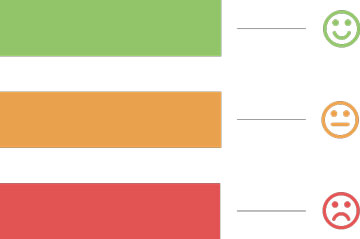 We've updated our visualisations to only use these three colours when it makes sense to assign meaning to them. You can now glance at the board and instantly see these important three phases.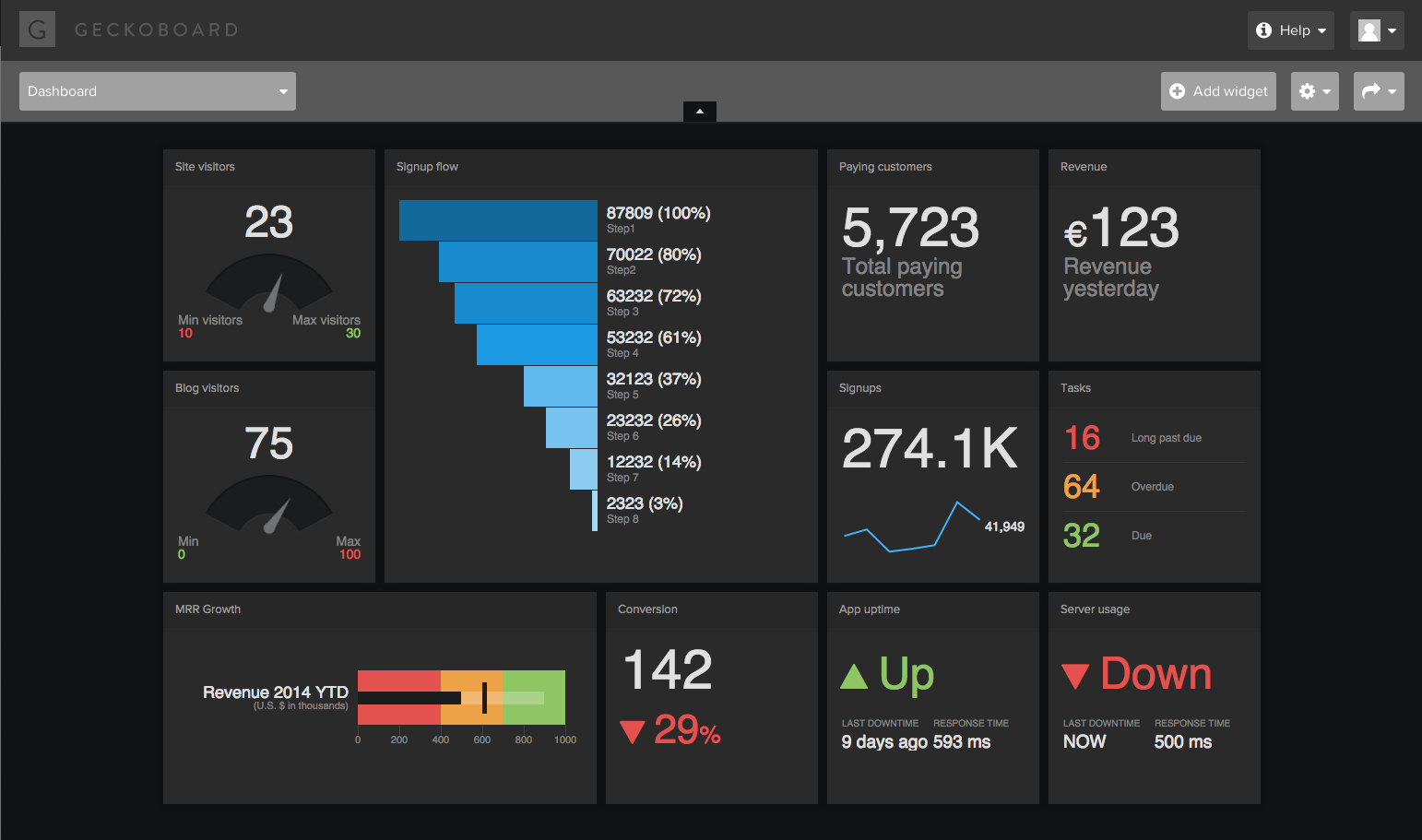 So what do we do when the data doesn't require any sentiment to be assigned?

We've added a new colour, blue. This change first appeared last year in our mobile app, and after great feedback it's now graduated to all dashboards.
TITLES
Adding context can really help when communicating multiple metrics from multiple sources, so improving the way we display widget titles is very important. We've removed restrictions on title casing and reduced the font weight to improve the readability of widget titles. A small step, but one that affords us the opportunity to make bigger improvements in the future.
The status indicators on widgets have also had an upgrade - the persistent green dot is no more. We'll still let you know when a widget is updating or encounters an error, but rest assured that if you're not seeing an indicator, all is well.
So what does the future hold for dashboards and visualisations?

We know how important your dashboards are to your business. That's why these changes to how our visualisations look are just the beginning - we're working to expand what they can do, increase the range of metrics you can display, and even look into new ways to lay out data on your boards.
We hope you're as excited about these improvements as we are.
Pete, Lead Designer at Geckoboard