Our Datasets API lets you display your data from in-house systems, third-party tools, and databases on a live TV dashboard. It makes it really simple for developers and other team-members to:
Add custom datasets, or data from services that Geckoboard doesn't directly support to your dashboard
Browse our documentation, and learn how to send data-sets data quickly using a simple table-like structure
Fine-tune your metrics, and create clear visualizations with our simple interface
Combine with metrics from other sources to paint the full picture
Get the exact data you need
We have a range of tutorials and resources to help your developers use the Datasets API, and get the exact metrics they need. You can also contact our support team Monday to Friday, whatever your time zone.
Choose from beautiful visualizations, like these:
Cost per category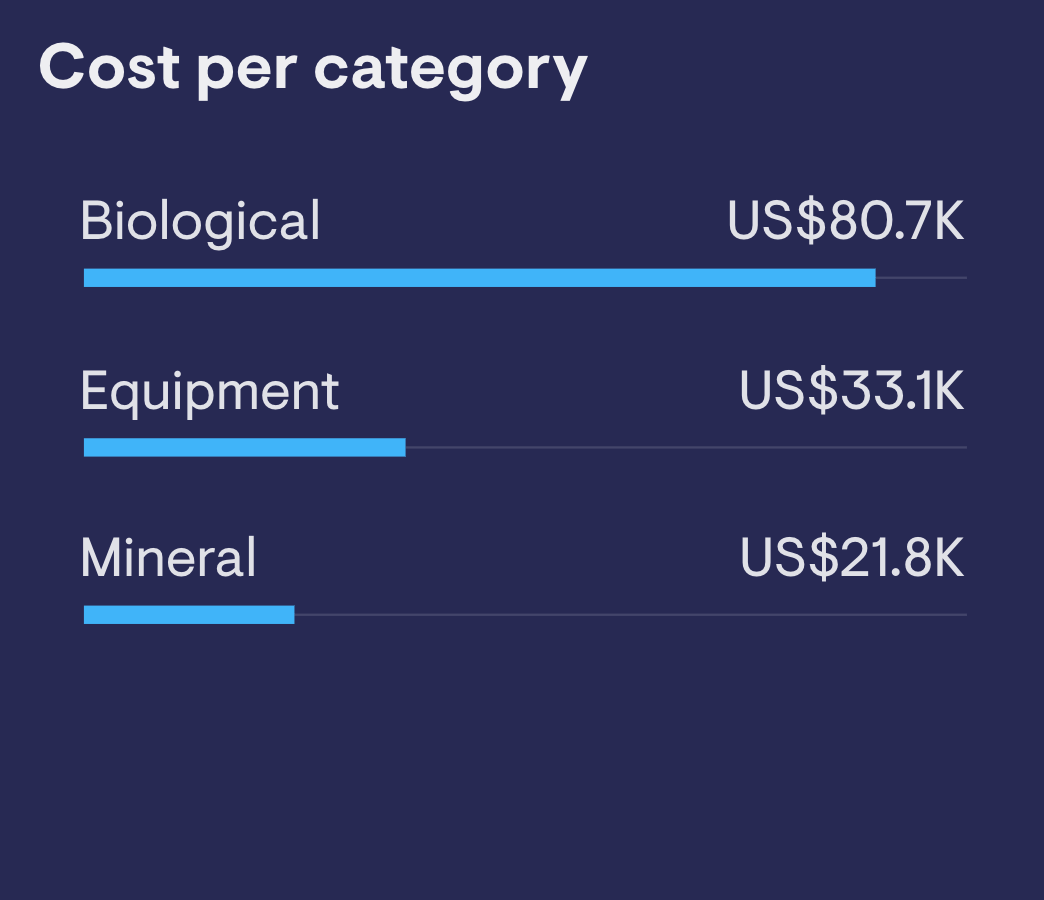 Shipped this year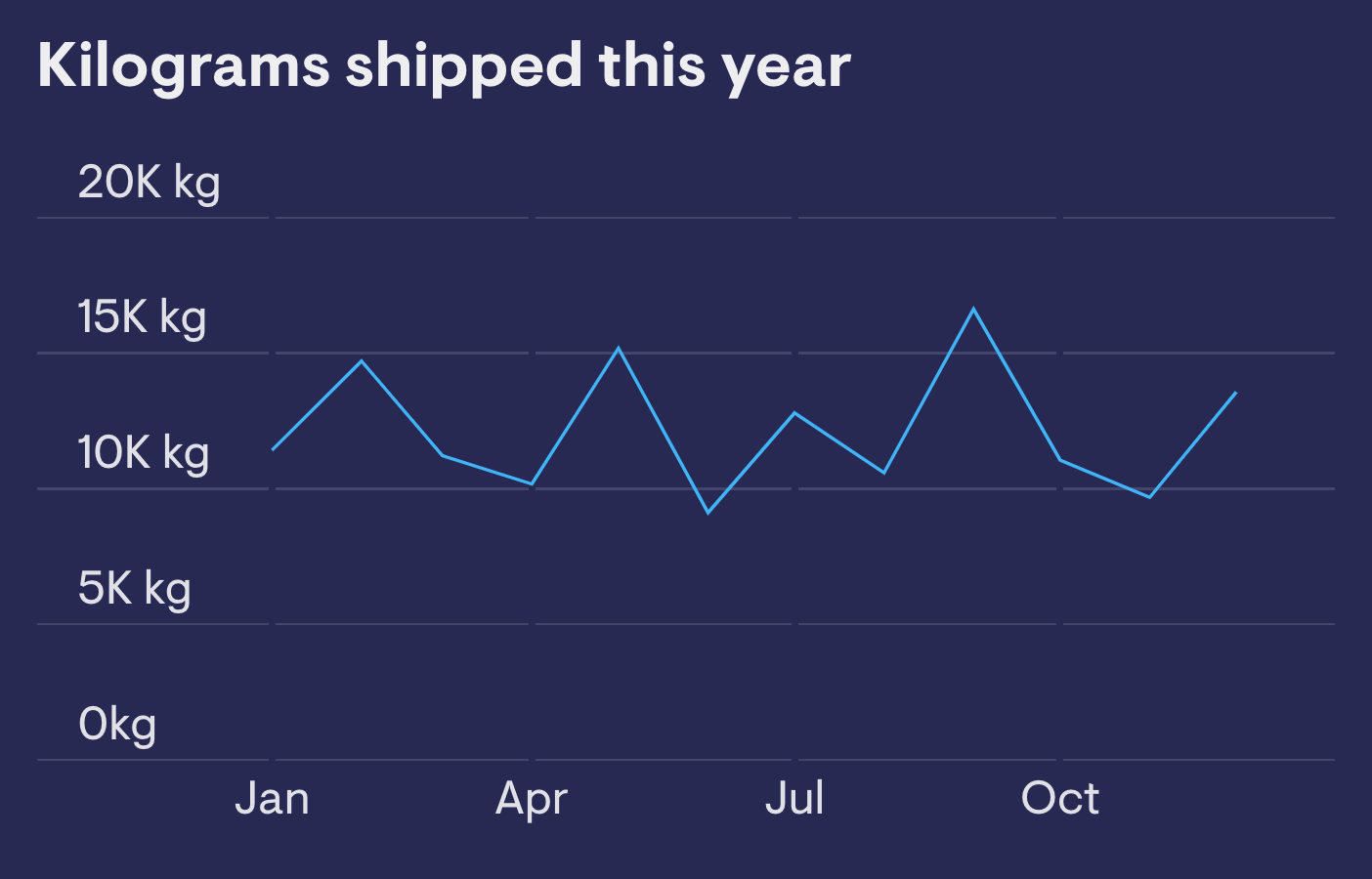 Revenue per destination