Login page
No caption required.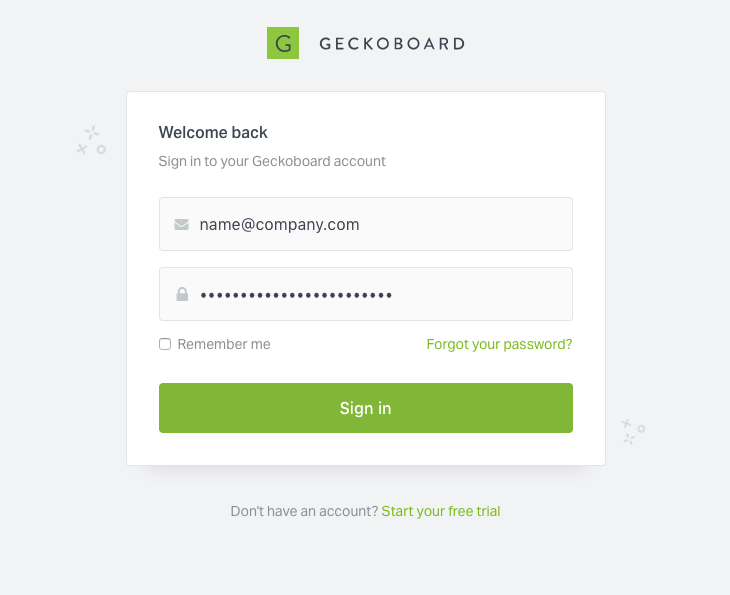 If you've ever logged into Geckoboard you'll be well aware that our old login page was a little… stale.
Well in between all the other cool things we've been shipping recently we took a moment to refresh the design of our login page to bring it up to scratch. Now instead of a boring old form you'll be welcomed back with friendlier copy, clear icons representing the email and password fields, a font that actually matches the rest of our branding, and a few other little niceties that will hopefully make this important touchpoint for Geckoboard users a little more pleasant.