That's right, we've taken ten popular movies and created a Geckoboard KPI dashboard based on the plot.
Can you name all ten movies?
Click below the dashboard to reveal the answer.
Keep track of your own scores. (And no cheating!)
Question 1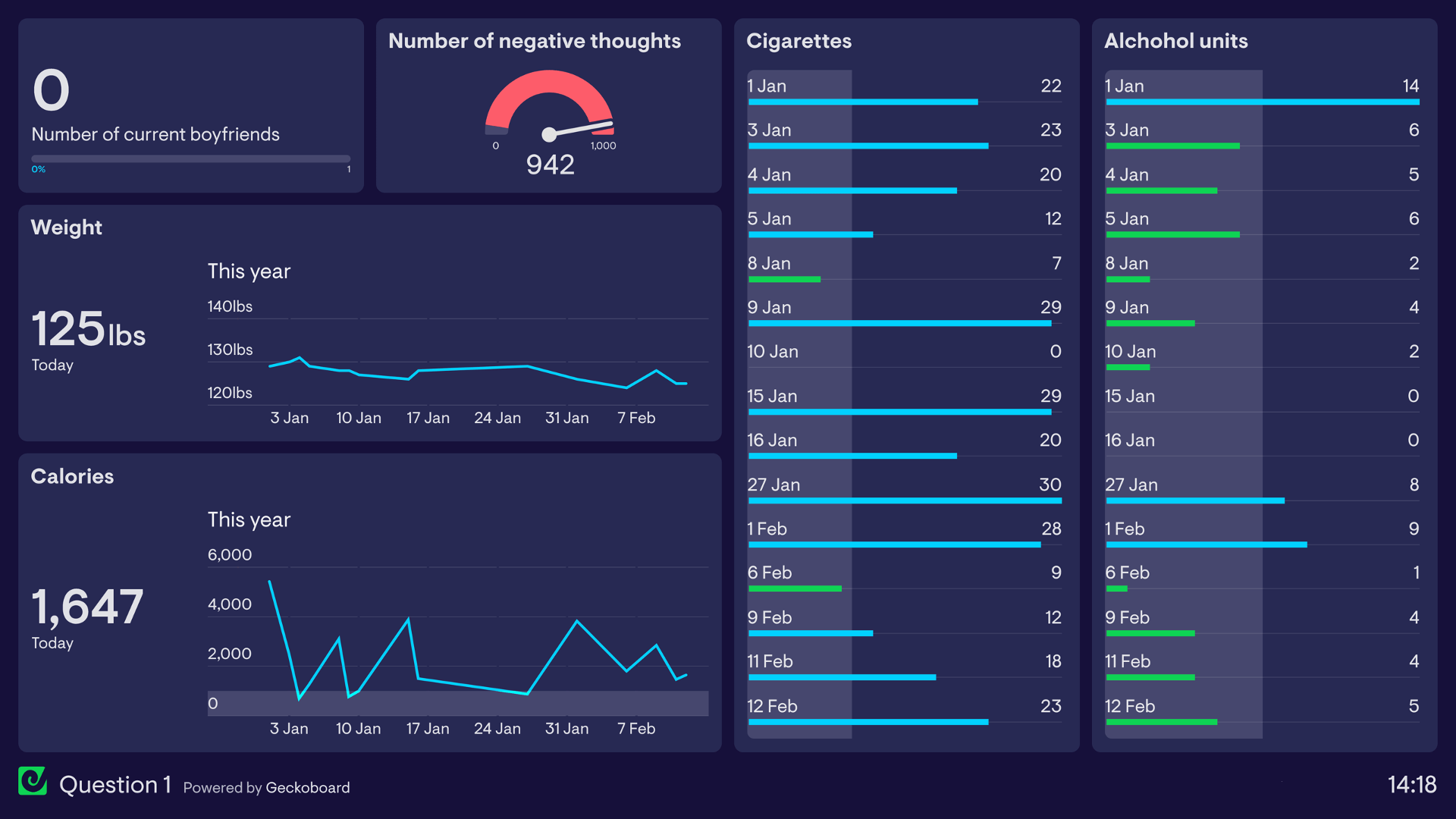 Reveal answer
Bridget Jones's Diary (2001)
It's everyone's favourite chain-smoking diarist, (who, looking back, was WAY too hard on herself.)
Question 2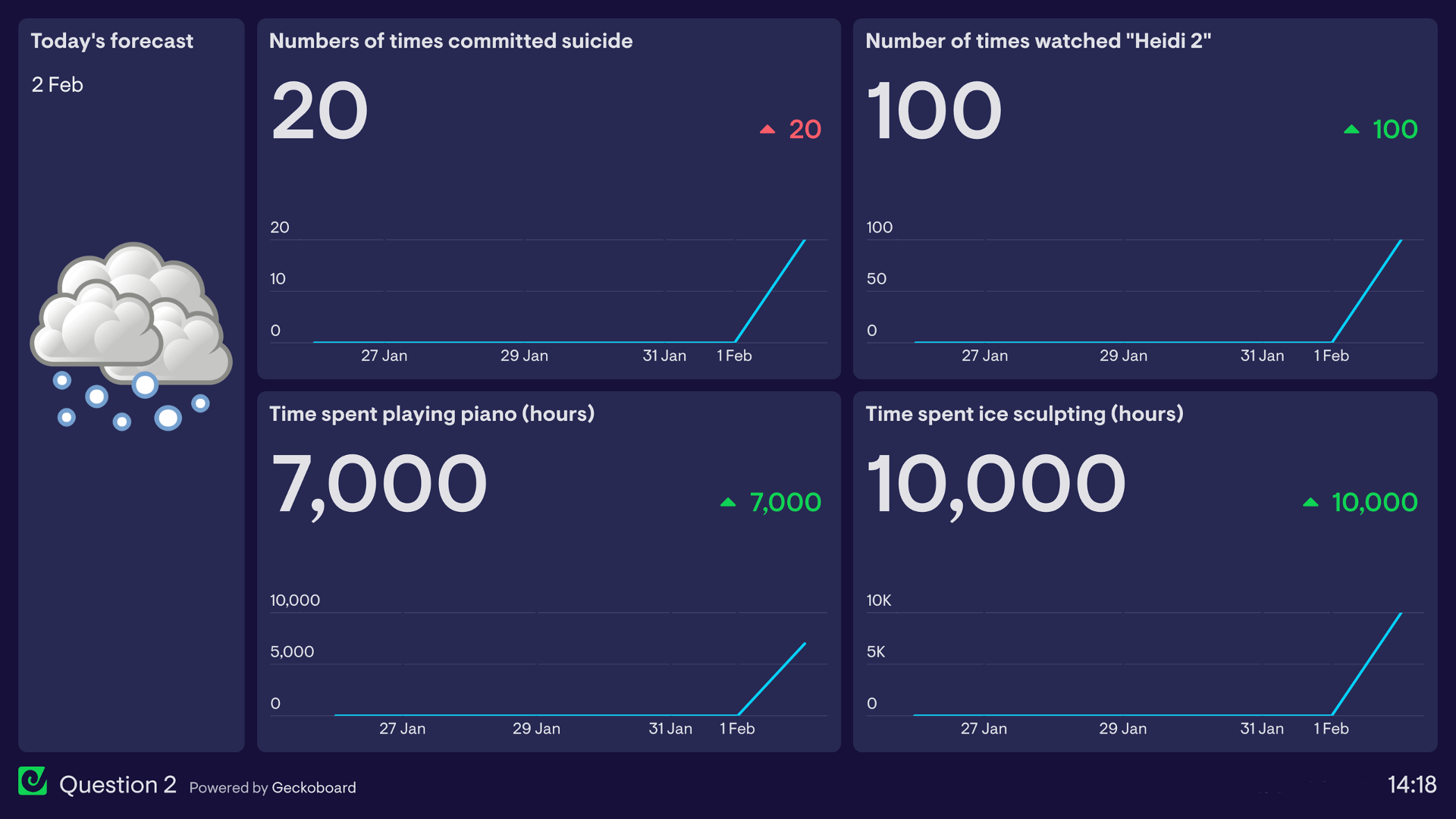 Reveal answer
Groundhog Day (1993)
WhatCulture worked out that Bill Murray must have been stuck in Punxsutawney for nearly 34 years. That's what I call a productive day.
Question 3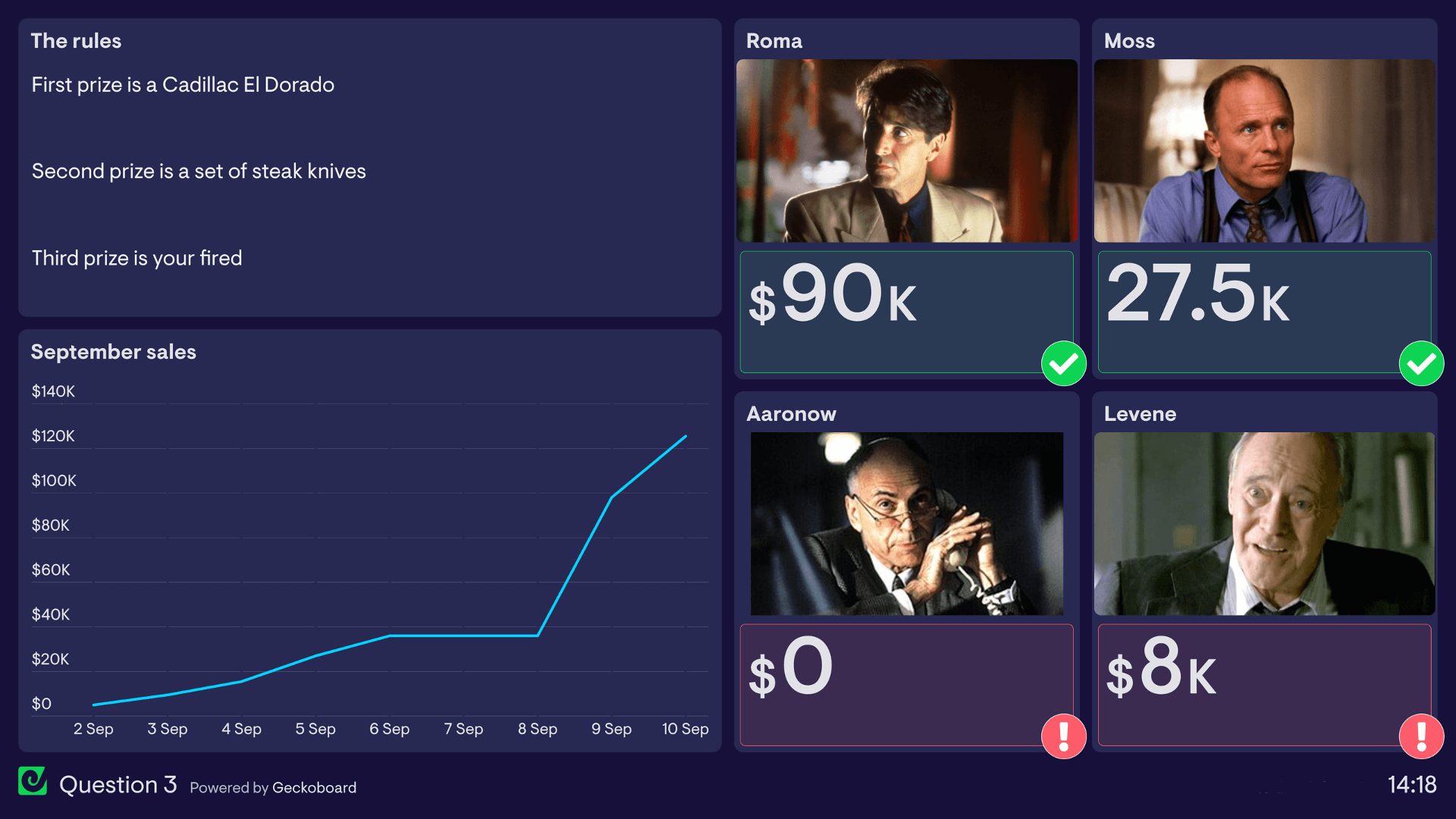 Reveal answer
Glengarry Glen Ross (1992)
Based on the award-winning play of the same name, Glengarry Glen Ross is basically a 100 minute warning about the dangers of the Cobra Effect.
Question 4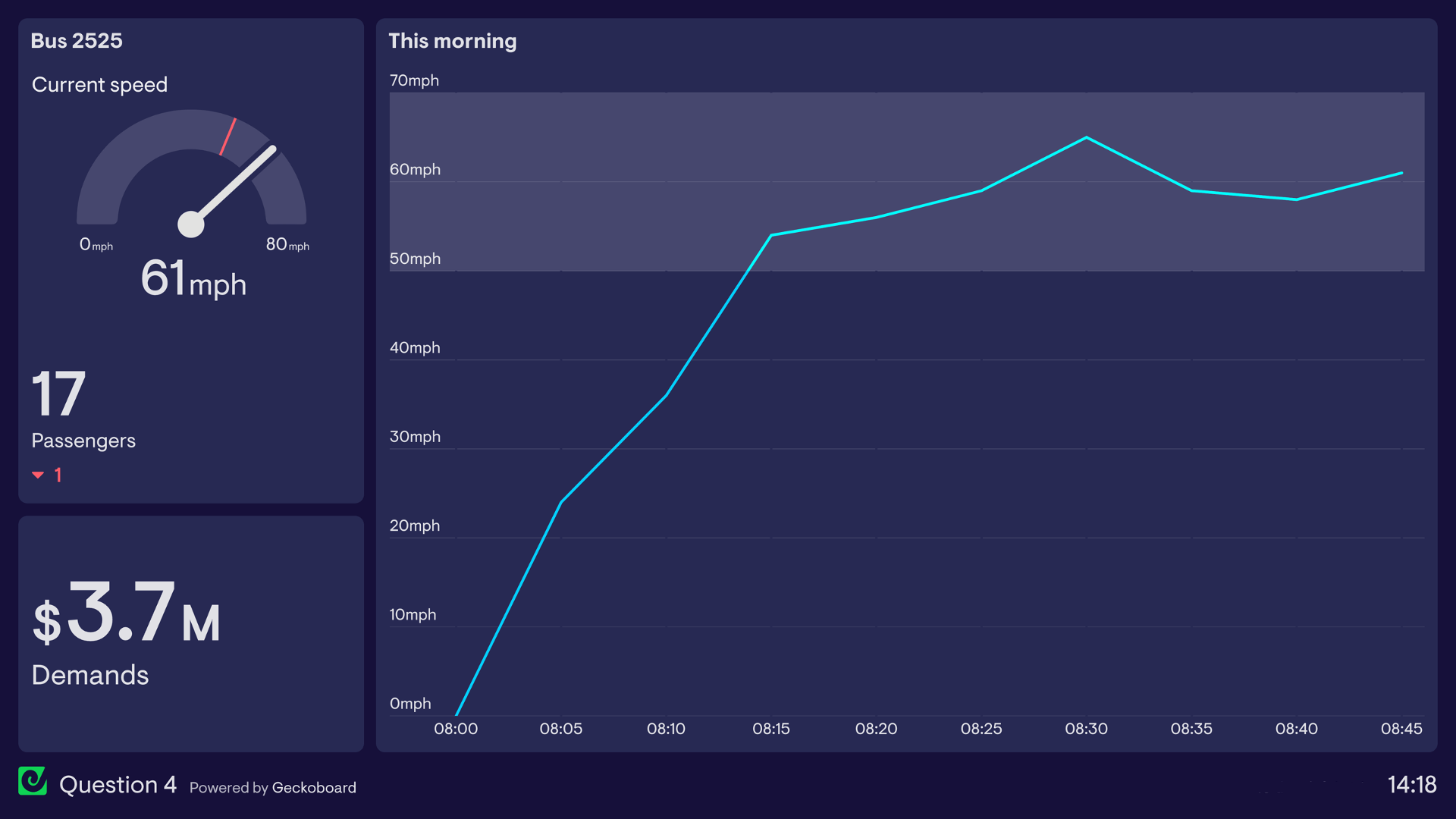 Reveal answer
Speed (1994)
I feel like the status indicators are a dead giveaway here...
Question 5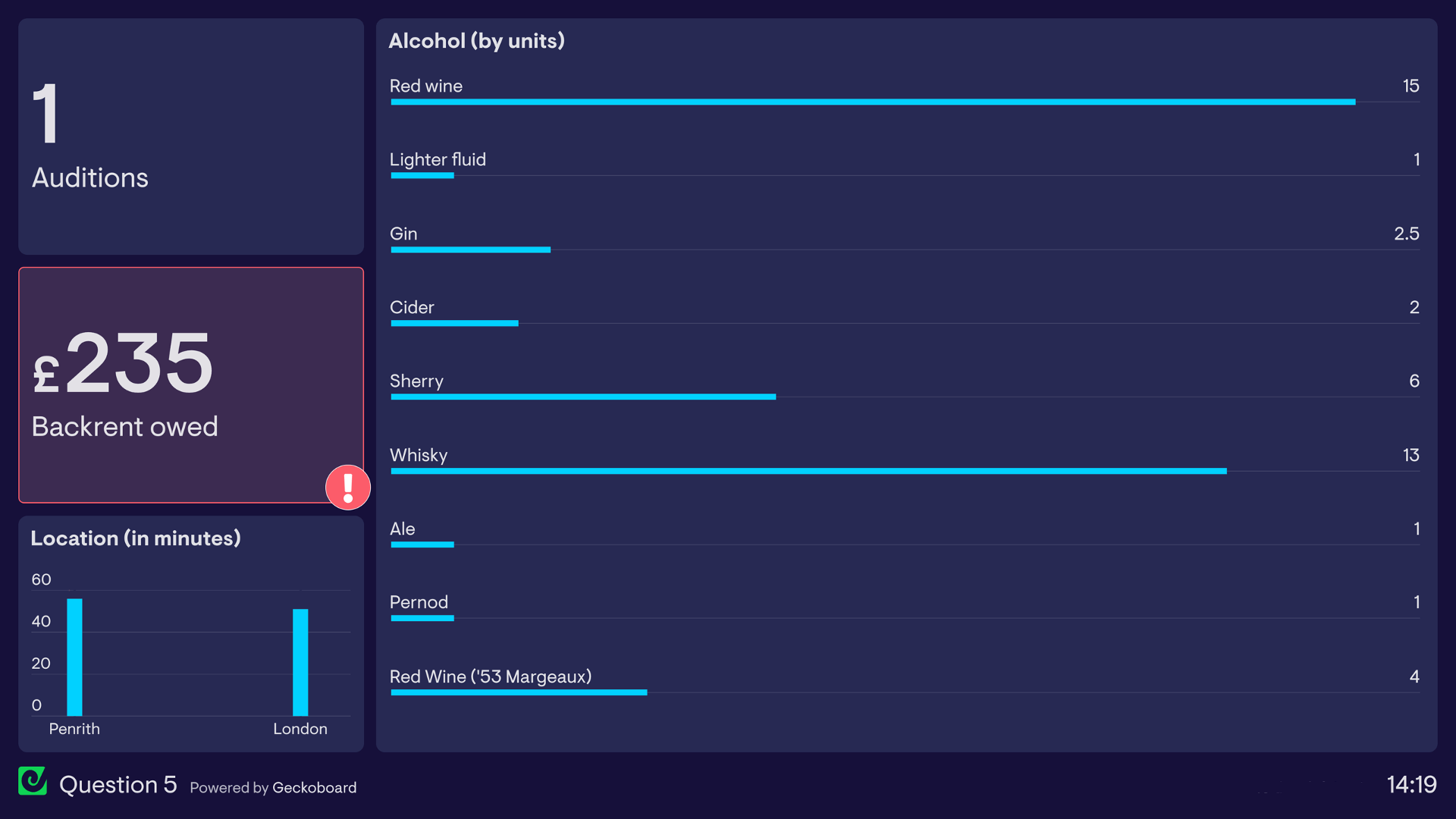 Reveal answer
Withnail and I (1987)
Would you believe that Richard E. Grant (who played Withnail) is tee-total in real life? He has a physical intolerance to alcohol.
Question 6
Reveal answer
300 (2006)
In the Battle of Thermopylae, Sparta took on the Persians with an army so small, they barely register on the bar chart.
Question 7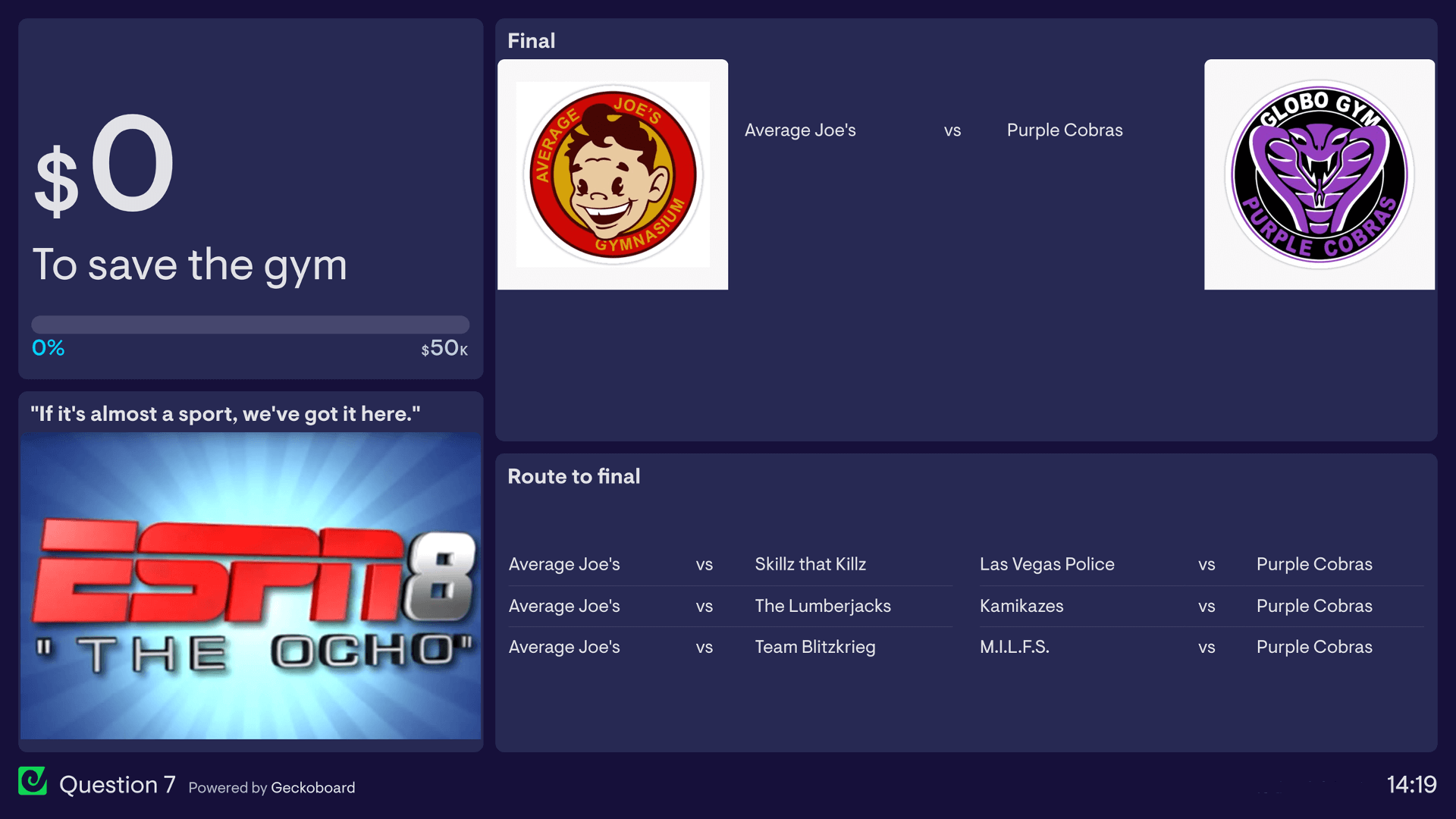 Reveal answer
Dodgeball: A True Underdog Story (2004)
This film taught us to remember the 5 Ds of dodgeball: dodge, duck, dip, dive and dodge.
Question 8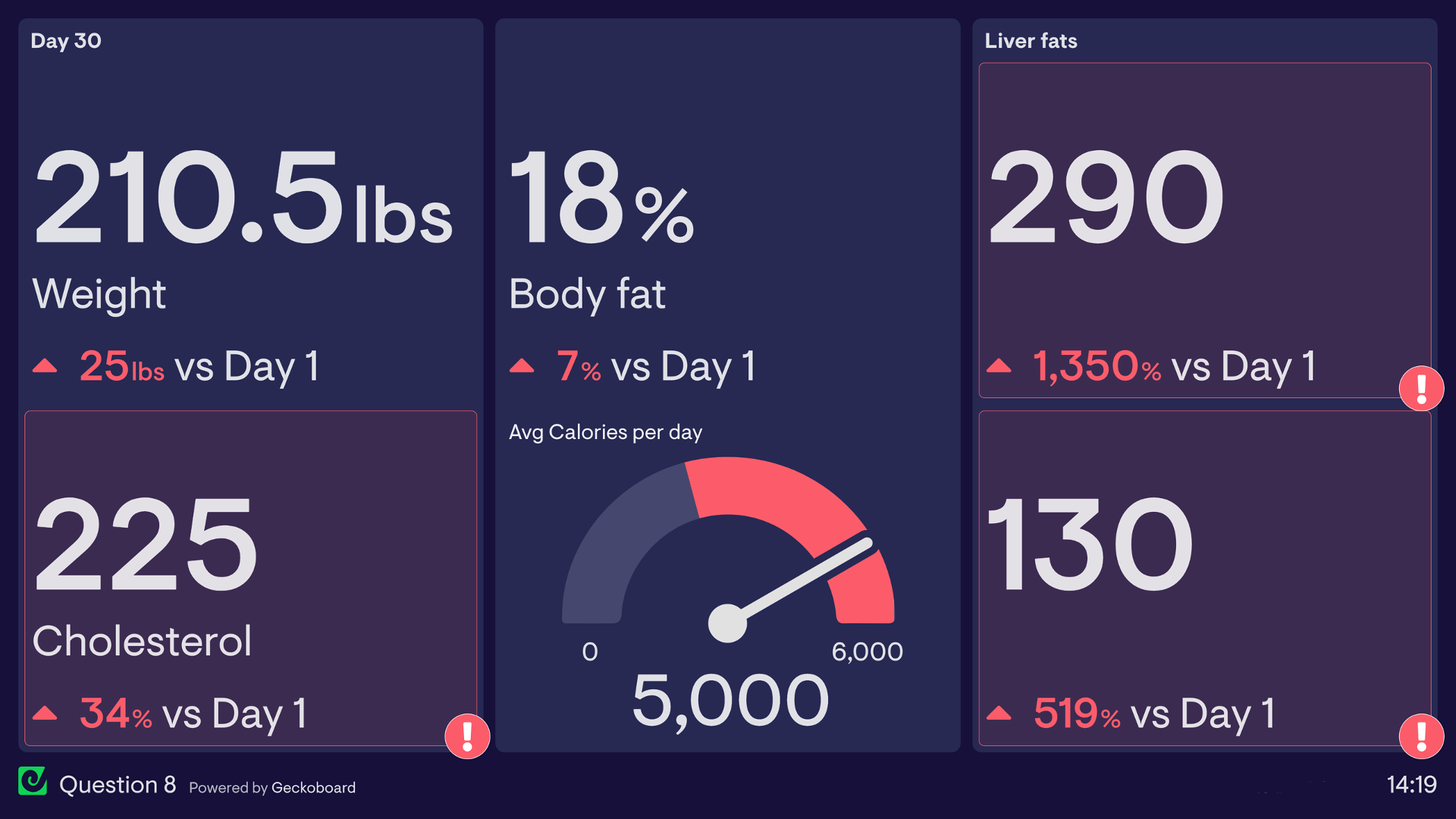 Reveal answer
Super Size Me (2004)
Morgan Spurlock's body weight increased by 12% during his 30-day McDonald's binge. And the less said about his liver, the better...
Question 9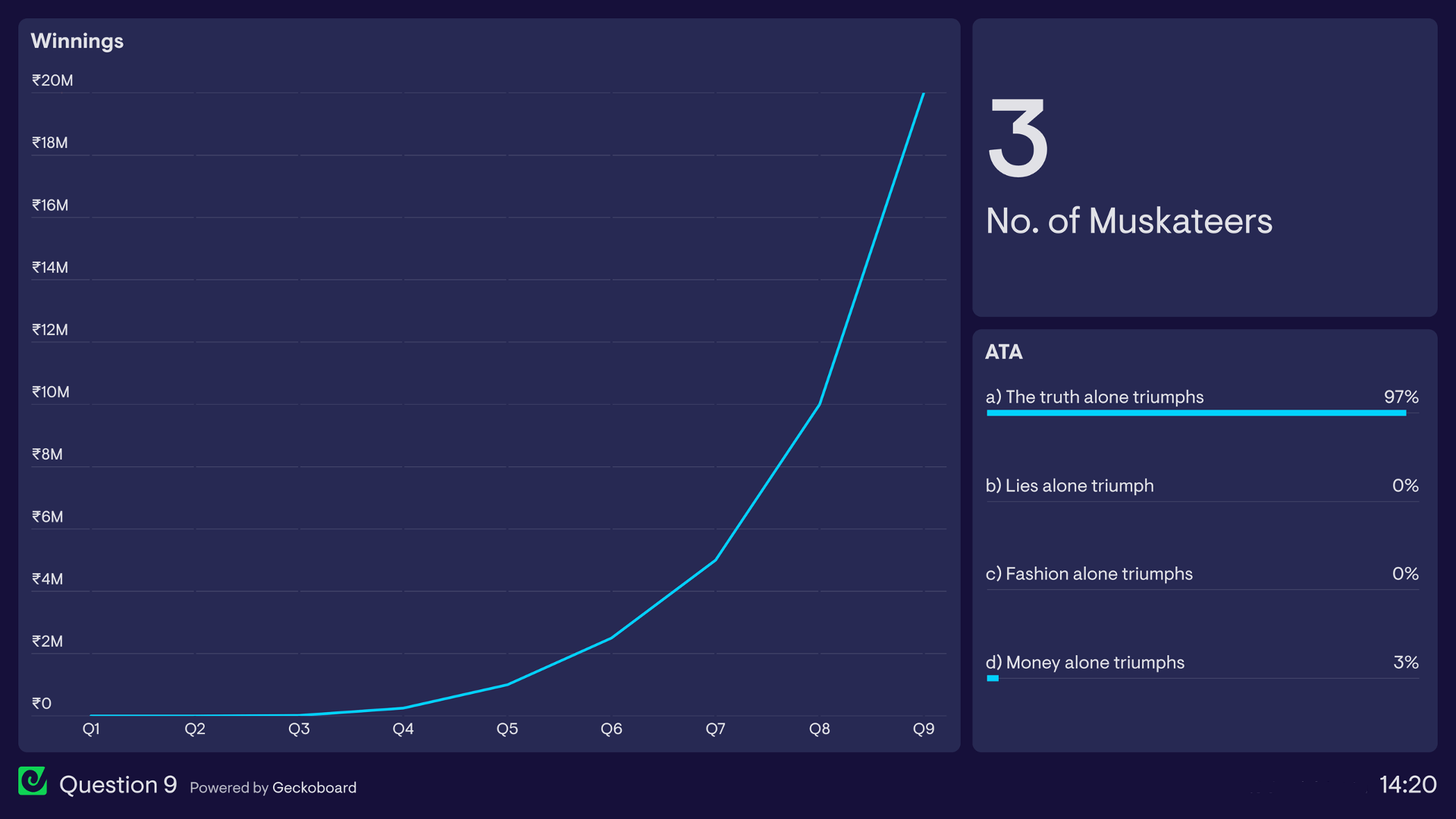 Reveal answer
Slumdog Millionaire (2008)
Danny Boyle's gameshow-based epic brought home the Oscar for Best Picture that year. How did he do it?

(A) He cheated.
(B) He's lucky.
(C) He's a genius.
(D) It is written.
Question 10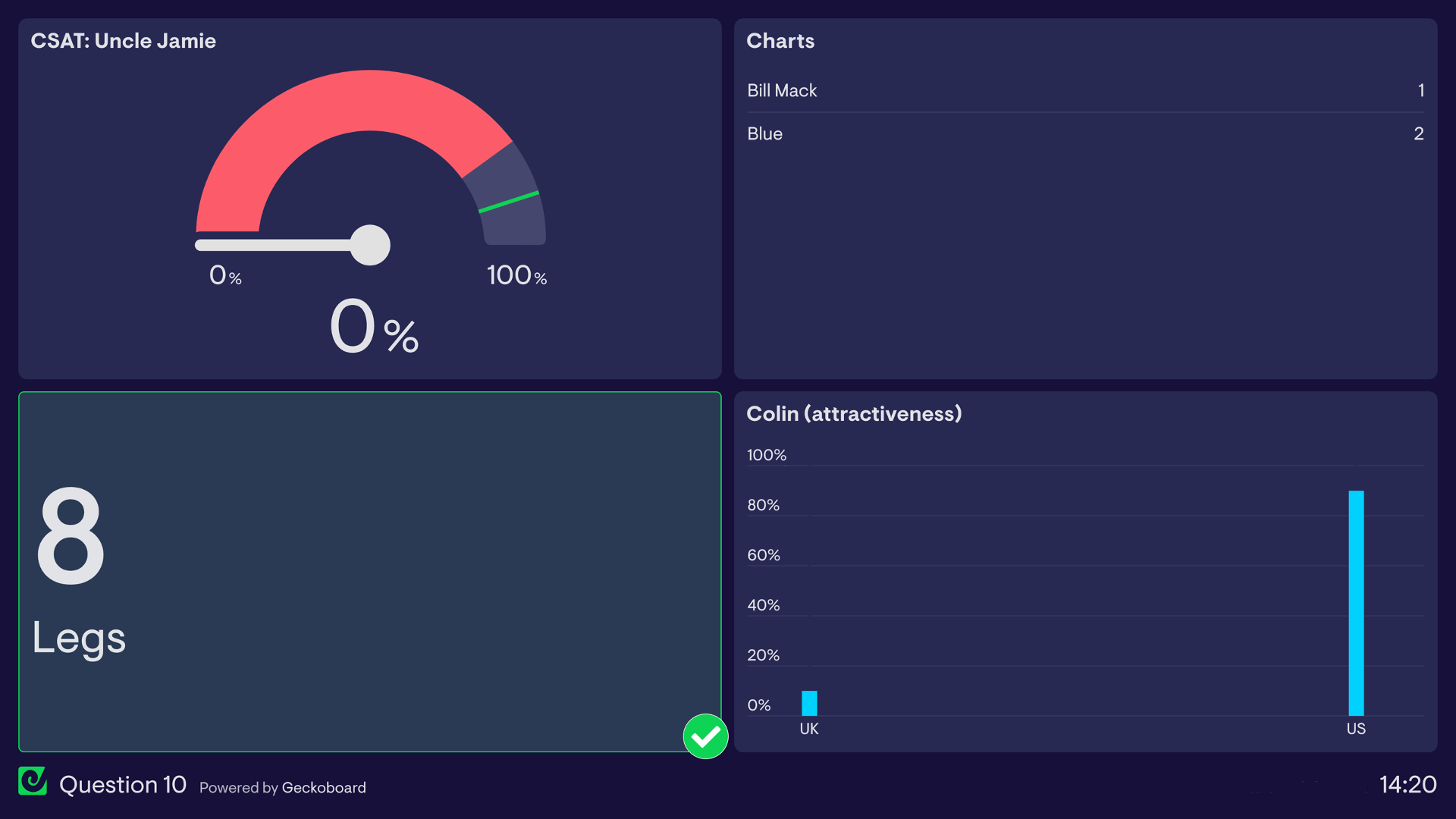 Reveal answer
Love Actually (2003)
"Eight is a lot of legs, David"
How did you do?
We reckon anything above 8/10 is pretty impressive.
Let us know how you did on social media.
And don't forget to share this quiz with your movie-loving (/ data visualization-loving) friends and colleagues.