UPDATE: The findings from this survey have now been published in our Customer Support Experience Report 2021.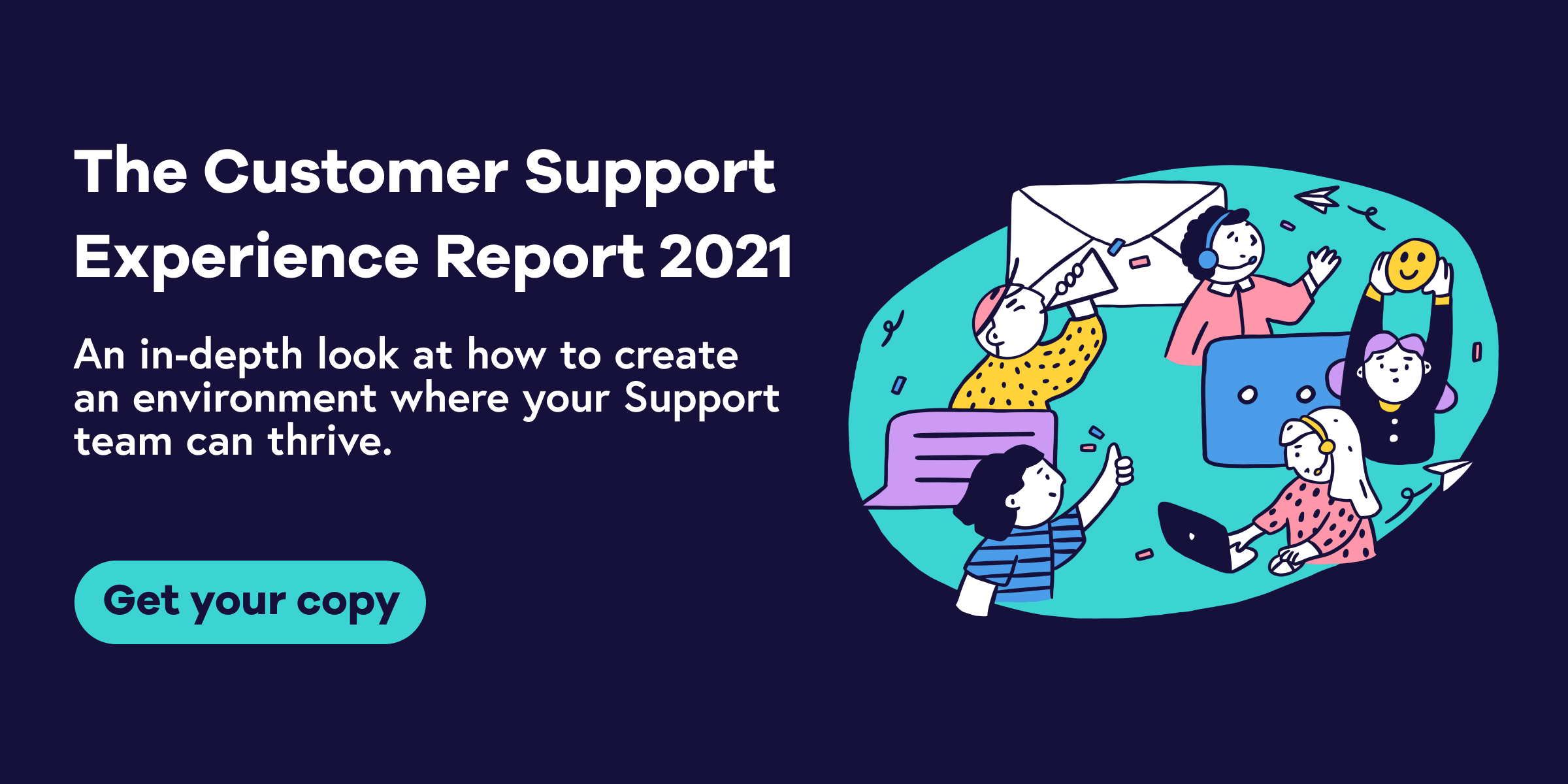 ===
If you work in the world of Customer Support, we need your help!
We're gathering data on the challenges CS teams face, your current priorities, and how Support is perceived in your organisation.
Our goal is to use this information to provide useful resources and help CS teams get the recognition they deserve!
An added bonus, we have 5 x $100 Amazon vouchers to give away to 5 lucky respondents!
Hit the button below to enter the Geckoboard Customer Support Survey 2021.

Terms and conditions for prize draw
The prize is 5 x $100 Amazon vouchers or (if the winner is unable to redeem Amazon vouchers) a cash alternative will be offered to the value of $100 transferred via PayPal
No purchase is required for entry into the draw to win 1 of 5 $100 Amazon vouchers
In order to be included within the draw you must complete the survey and leave a contact email address on the last page
Winners will be drawn at random on Wednesday 31st March 2021 using this method https://www.sheetaki.com/pick-a-random-name-from-a-long-list-in-google-sheets/
The winners drawn on Wednesday 31st March 2021 will be contacted via the email within 14 days after the draw has taken place
If the winners fail to respond within 14 days from the announcement, further winner(s) will be picked at random
Responses will be used by Geckoboard to create content on this topic. Select the option to remain anonymous if you do not want to be named in future content.
Entrants must work (or have worked) within Customer Support to be included within the prize draw
Any answers considered spam (random letters/numbers or gibberish answers) will be excluded from the prize draw
You may only enter the prize draw once