We talk with James (Customer Experience Manager) and Tania (Deputy Customer Experience Manager) from Jigsaw about how implementing dashboards has transformed their agents' relationship with data.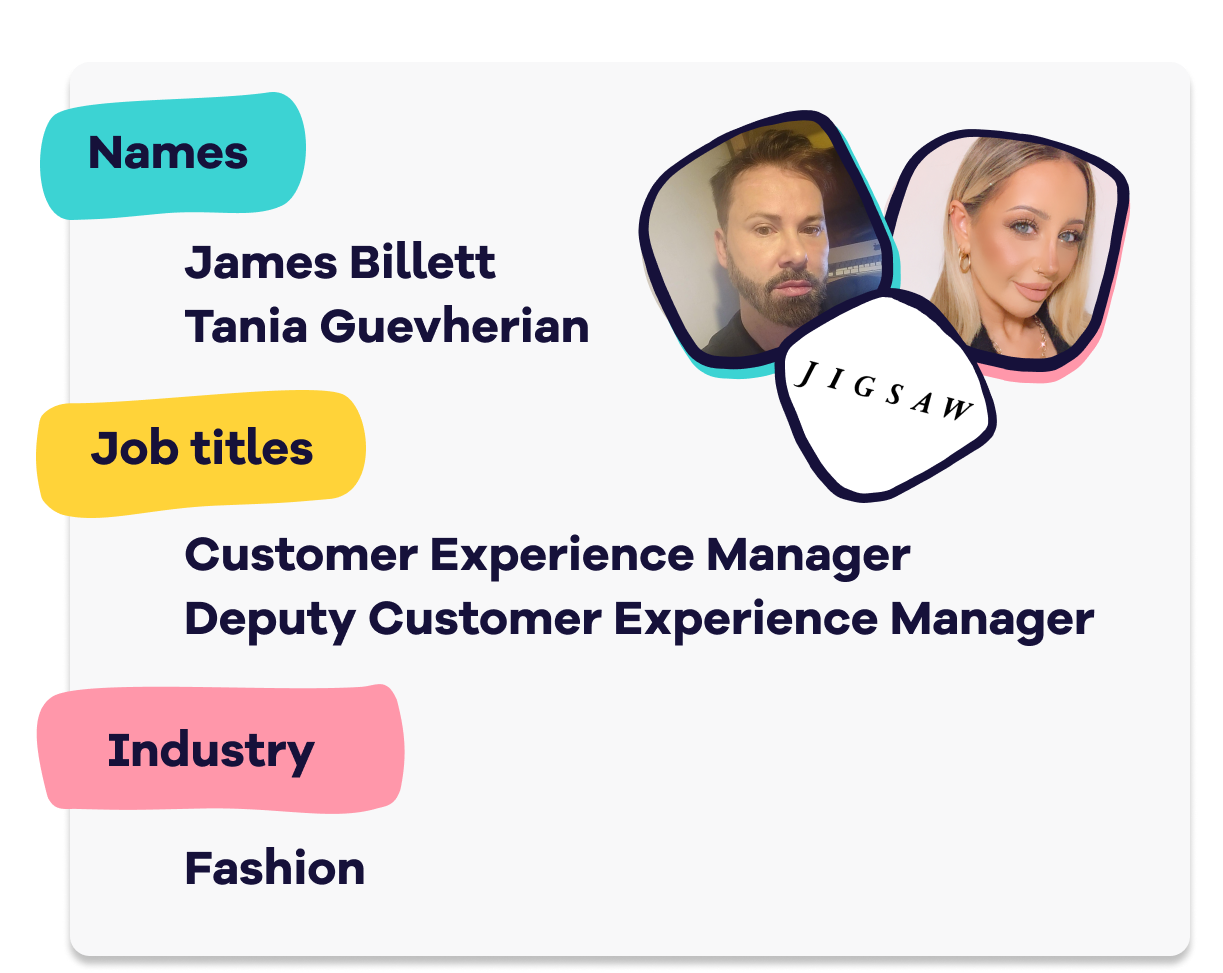 Hi both, can you give us an introduction to yourselves and Jigsaw?
James:
I'm James Billett, I'm the Customer Experience Manager at Jigsaw. I've been with the company for 11 years going from Store Manager to Area Manager into my current role as Customer Experience Manager. I moved into the Customer Services team during the pandemic and have since been promoted into this position.

Jigsaw is proud to be a heritage, high-end, clothing brand which launched in 1970. The founder set up our first store in Hampstead, London (UK) and we're now known for bringing luxury to the high street. It's a great, aspirational brand to work for and I'm very proud to be part of the Jigsaw family.

Tania:
I'm Tania Guevharian, I'm the Deputy Customer Experience Manager. I started at Jigsaw six years ago as a temp agent and worked my way up to my current management role, which focuses on training and development. I've enjoyed watching the department grow from strength to strength!

James:
Since I joined Customer Services, we've restructured the team to be more suited to our workload and ticket volumes. The Jigsaw website just launched globally and we're anticipating growth for the whole company as a result. This will bring exciting changes for our team.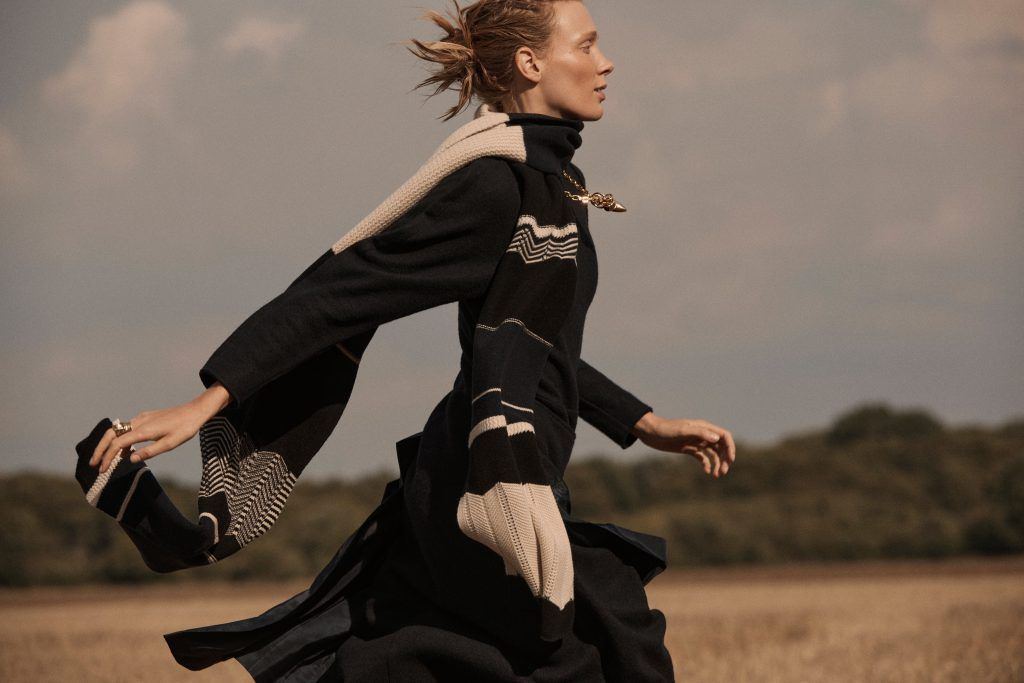 Why did you decide to look for a dashboard tool like Geckoboard?
James:
When I joined, the previous Manager was using Zendesk to run reports on daily and weekly performance. Zendesk was rolling out changes to reporting but the team were too busy supporting our customers during the pandemic to implement this before I started. Within two weeks of joining the team, Zendesk switched our reporting over. I couldn't get to the bottom of it and accurately report the numbers I needed. I found it very difficult to use and figured there had to be a better way to access this data.
Why did you choose Geckoboard?
James:
When I found Geckoboard, it was a total game changer for me; I finally felt confident that I was reporting the correct figures. I signed up for Geckoboard's free trial and started building a dashboard. It gave me all the information I needed – for example, I could see my First Reply Time and I knew it was accurate. I spent some time building my first dashboard and enjoyed playing with all the widgets, then I shared it in an ecomm meeting as well as with the Senior Management Team. Everyone was wowed and very interested to see our metrics in this format. The beauty of Geckoboard is that it's so visual, it looks great!

I'm now able to share an accurate First Reply Time based on minutes-old data rather than hours, as it is in Zendesk.

Tell us about your dashboards
James:
We have two dashboards and are just getting our third up and running. Our first dashboard gives us visibility of team metrics, we have our enquiries metrics such as Total Tickets, First Reply Time and Full Resolution Time alongside some Zendesk Talk metrics, query types, agent status and a table of feedback data.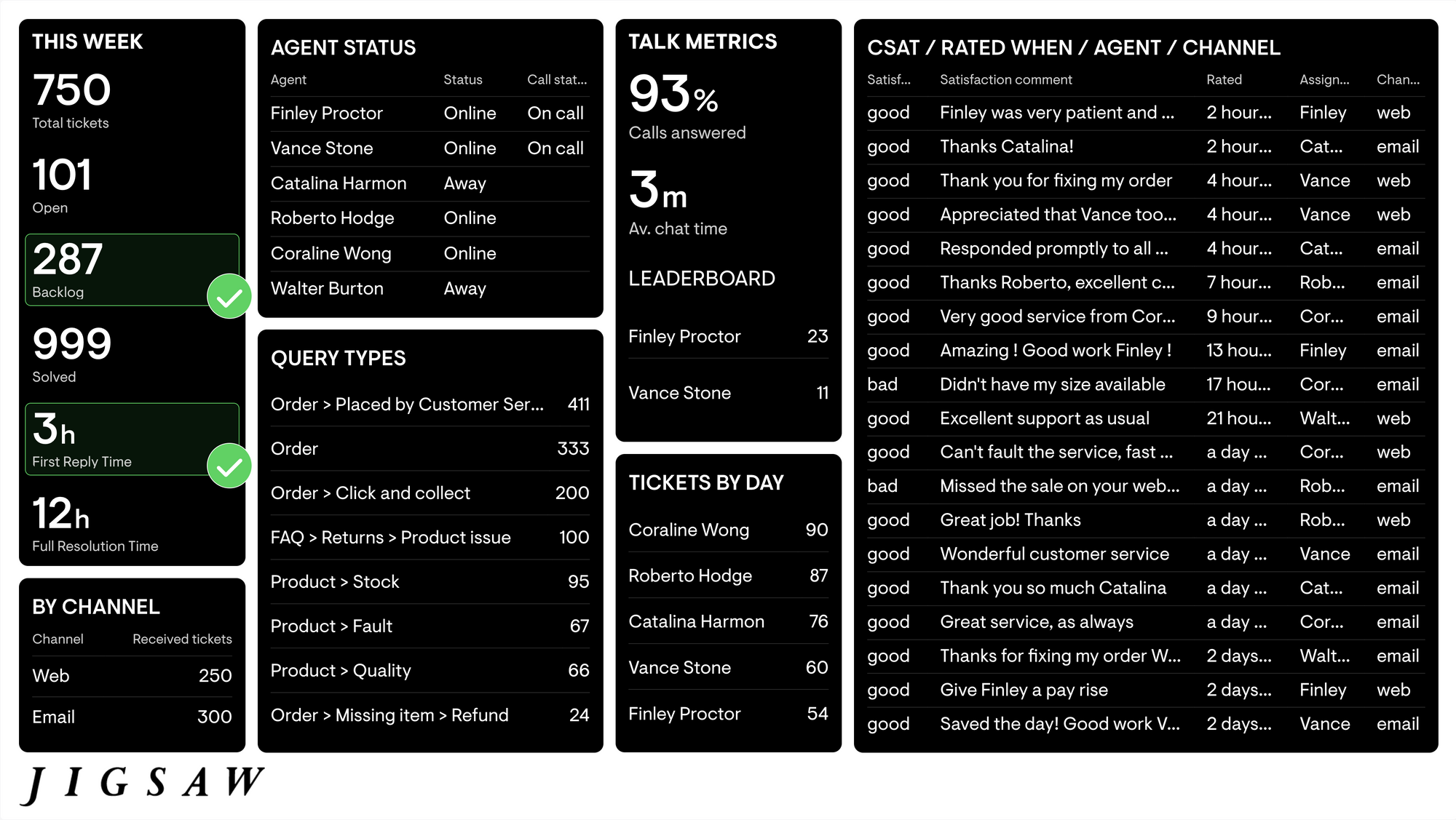 We also have a leaderboard dashboard where we share how each agent is performing across our ticket metrics, as well as CSAT score.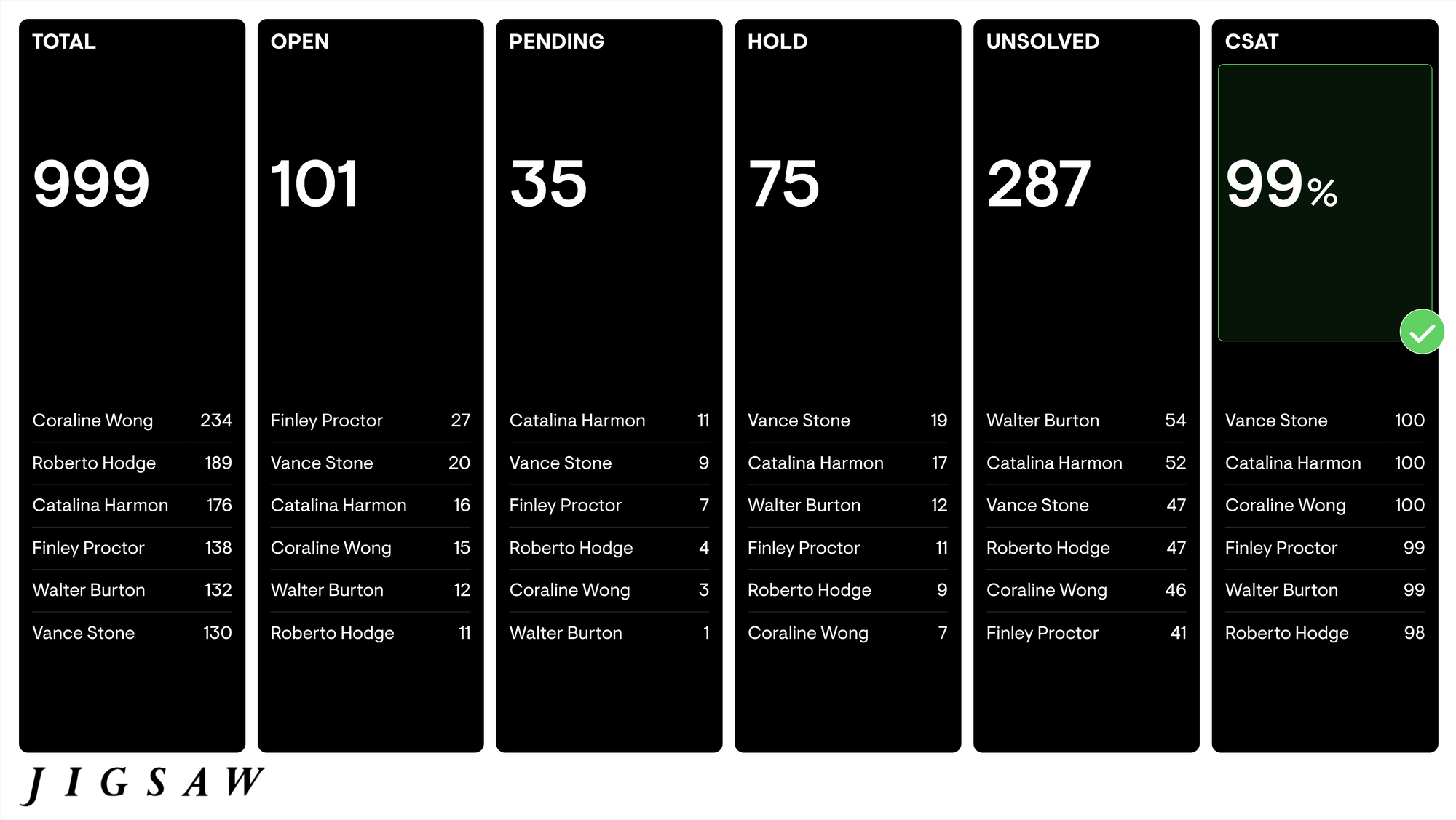 The third dashboard (a work in progress) will allow us to break our ticket metrics out by channel.

Our dashboards are seen on a daily basis by our Head of Operations and everyone in the Customer Service team, as well as being shared in our weekly meetings to review performance. We have them set up as a link in our taskbar on everyone's laptops and encourage all team members to monitor progress during the day.

We use our dashboard to see which team members are available and identify how to allocate workload. We also keep an eye on CSAT scores here – when we receive negative feedback, we'll jump in and look at the details. That's great for helping agents learn and improve.

We're here to service customers so we need to be available when we're needed. Geckoboard makes it possible for myself and Tania to see if we're not meeting this expectation, and if not, see why.

How have the dashboards changed the way you work?
James:
During the sale season we can manage around 2,000 tickets per week. Prior to Geckoboard the agents didn't have access to this level of detail, with no visibility of the backlog or the First Reply Time. Having the ability to see this information definitely supports everyone through busy periods.

Geckoboard gives me a helicopter view – I'm able to see everything I need in one place.

The dashboards also allow us to react quickly. If negative comments come through, I'll see them instantly on the dashboard and I'm able to help agents resolve the issue. If I was just using Zendesk, I probably wouldn't have seen these come through for a few days.

Tania:
When we are trying to motivate the team during busy times, we share a screenshot of our dashboard, or even just a single metric from the dashboard to back up the information we're giving them. This is a nice reminder for the agents to visit the dashboard as a whole and that's when we notice the figures change, when they get visibility of the data behind what they're doing.

It's so great to have everything available in one place. Previously we would have to dive into several reports to get this data but now it's all there, in real-time. We're able to keep a constant eye on Average Reply Time and because of this, we're able to make a real difference to our department's performance.

How have the dashboards changed things from the agents' perspective Tania?

Tania:
Before, I had no visibility over my personal workload, my productivity and my scores. It was always a case of "does the manager have time to tell me?" or do I just go on not knowing how I'm performing. Now, it's all out in the open. You can see how you're performing, how the team is doing and where we need to improve. I think it's so important for agents to know when they're doing a good job.

I can't believe how far this department has been able to go since James joined the team and we implemented these dashboards.

The dashboards take agents from just being absorbed within individual workload to seeing the team metrics and feel like they're all working towards the same goals. It feels far more inclusive and we're all on the same page.

Finally, how have you found the new Interactive View feature for Zendesk Support?
James:
Interactive View will change the way I work, it's going to help productivity and provide insights. I'll be able to use historic data to prepare and get the right team in the right place at certain points throughout the year, particularly in those busier months. Having quick access to the detailed CSAT data will save me a lot of time. I was previously pulling this from Zendesk, which I find to be slow and not user-friendly.

We've decided that we're going to use Geckoboard for all our reporting, rather than switch between Zendesk and Geckoboard. We'll also be using the Source Data to download customer feedback in a spreadsheet and share this with a report for the CFO, Head of Operations, Head of Finance and Digital Director and our team.