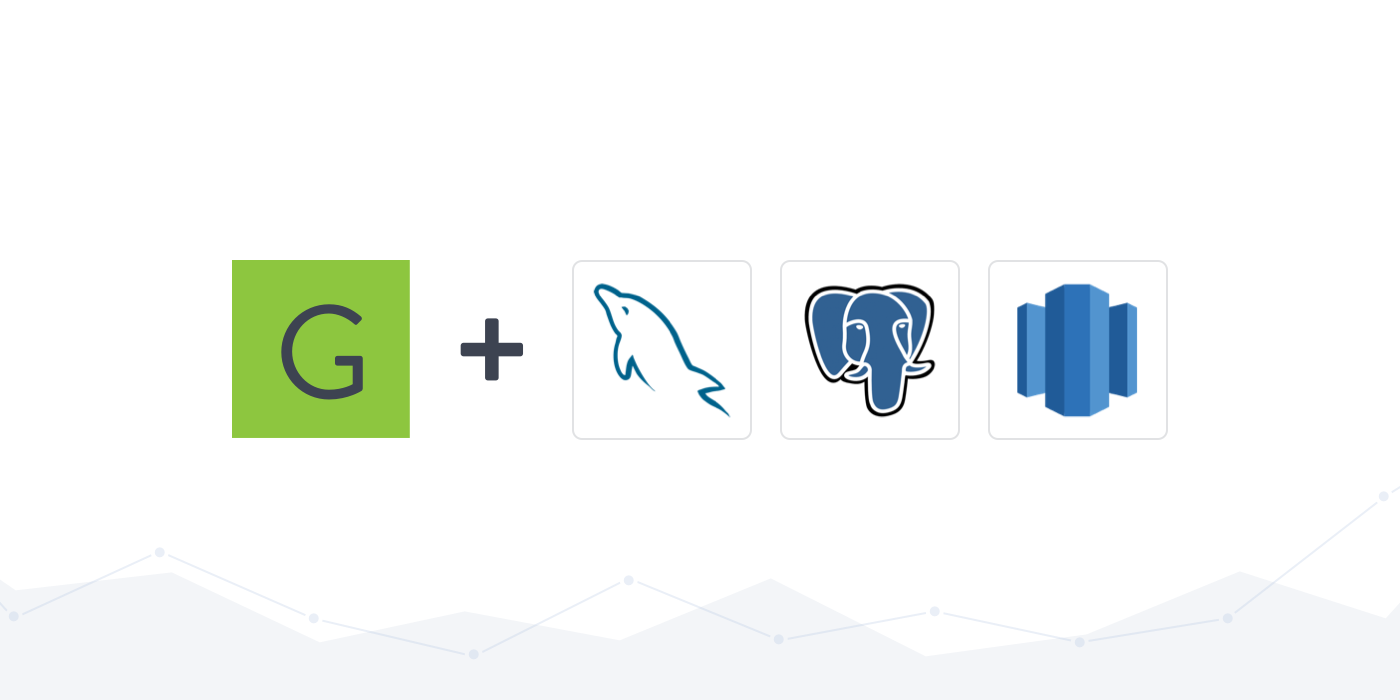 For all the many, many tools and services your business might be using day-to-day, there's a good chance your most important business metrics are stored in a humble database.
First developed in the late 1970s, SQL databases remain the de facto medium for logging and storing important business information, from sign-ups to stock levels - important business information that would be useful to display on a TV dashboard if only there was an easy way to do so...
Enter our brand new SQL databases integration, available from today on Team and Company plans!
Quick and easy to set up
Our new integration makes it a breeze to securely connect to your MySQL, PostgreSQL or Redshift database and start adding live visualizations to your dashboard. All you need to get set up is your database's credentials and you're ready to start writing (or pasting) queries to pull your metrics in.
Flexible
With your database connected, you're free to query it to your heart's content, either by writing your query yourself or simply pasting it in if needed. We'll suggest visualizations that work with the data that's returned, and adding these to your dashboard is just a click.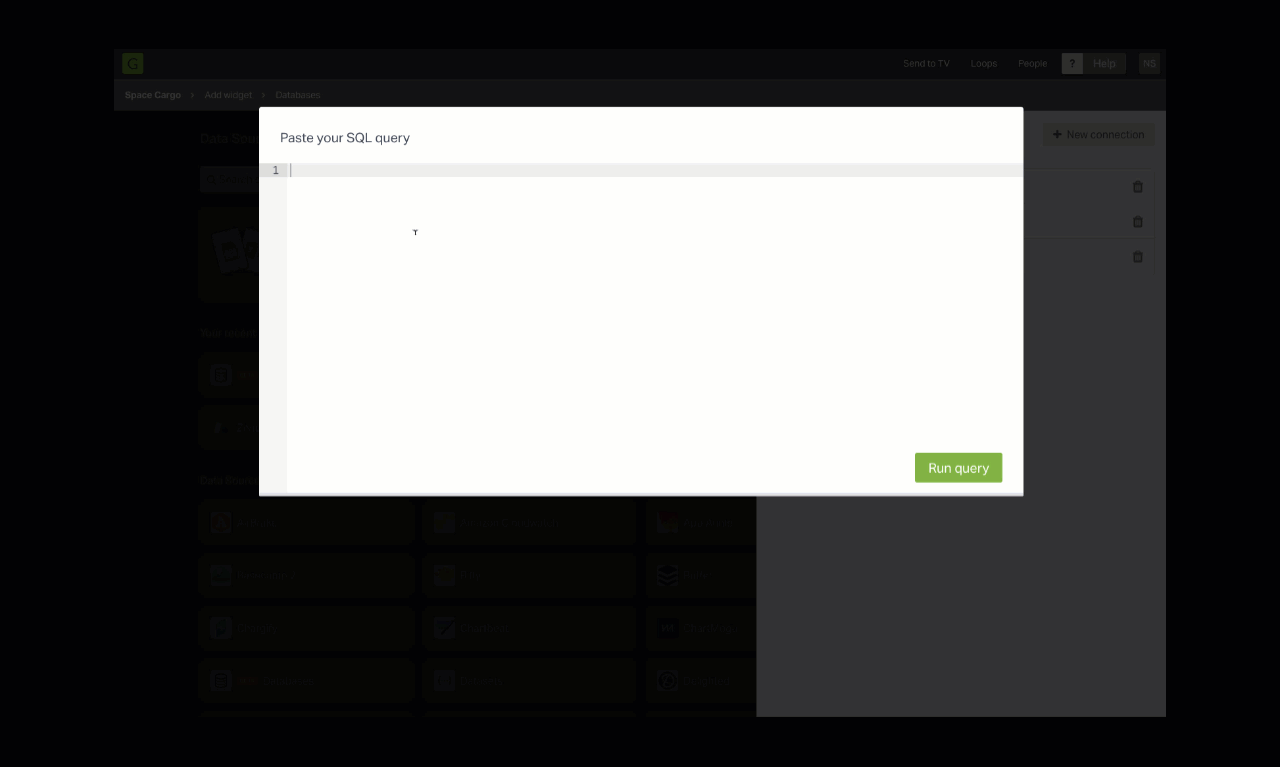 Set & forget
With your visualizations set up, we've made it so you'll never need to go in and edit them again (unless you want to of course). Your visualizations will refresh automatically in the background to show up-to-date data, and we've even given you control over how frequently they fetch new data.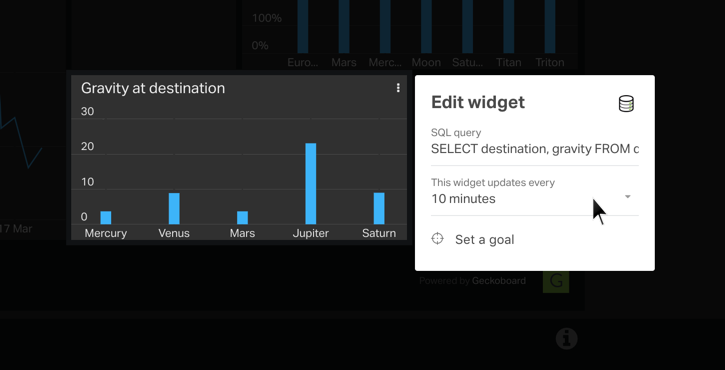 We've made our integration as straightforward as possible so anyone who can paste a query can visualize important metrics from a database on their dashboards in minutes.
For more information on how it works, check out our documentation, or log in to give it a spin yourself!