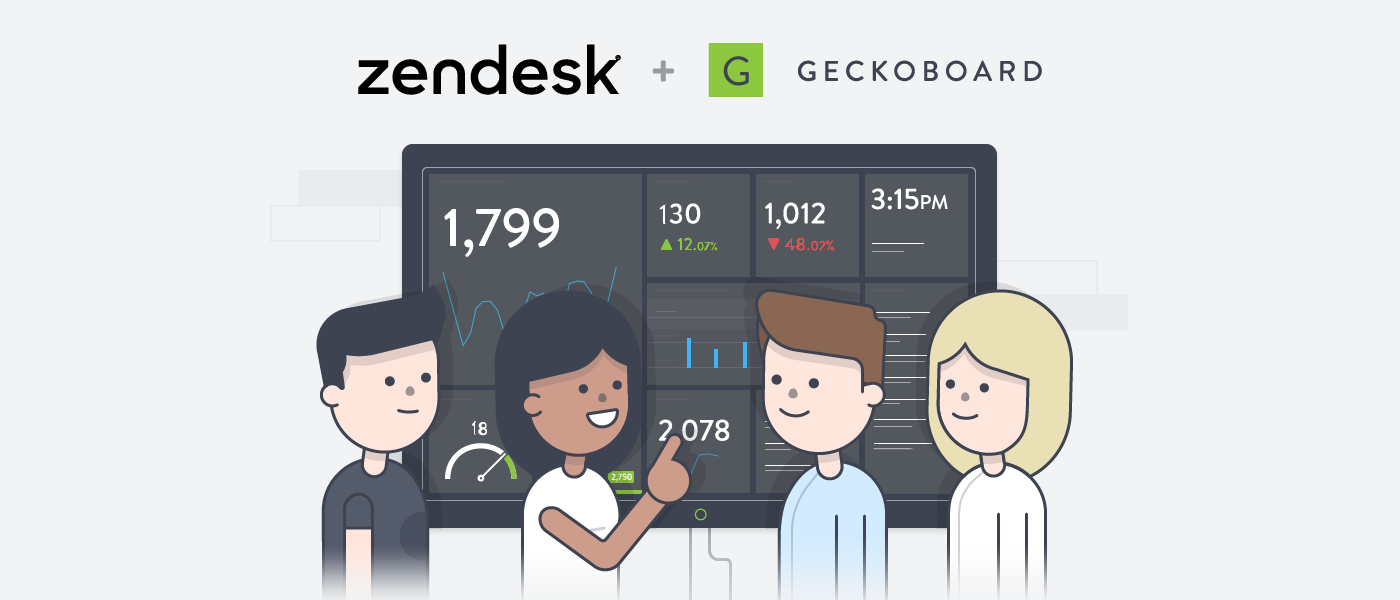 If you're using Zendesk for customer support then you're in luck!
Today we're launching a brand new Zendesk integration that makes it even easier for support teams to build TV dashboards that help them deliver better, faster, more proactive service throughout the day by making important support metrics visible and front-of-mind.
Our new integration has been built from the ground up to give you complete control over how you visualize support metrics on your dashboard, with new visualization options and a powerful new interface that's much easier to work with.
See what's new below or log in to give it a try!
Visualize exactly what you want with powerful filters

We've added a new range of filters to give you complete control over exactly what metric is displayed, allowing you to filter by time frame, ticket assignee, tags, groups and more.
New visualizations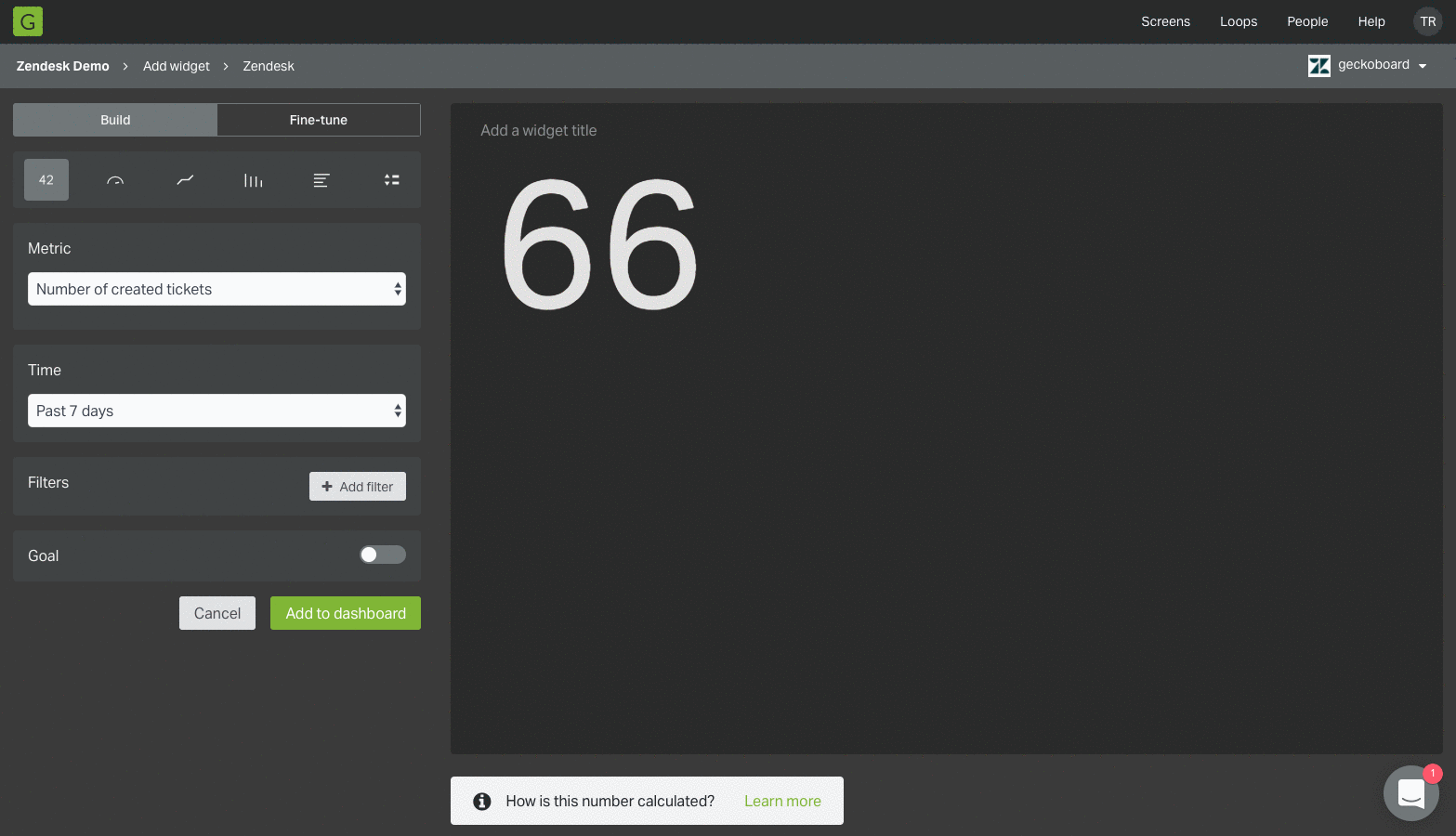 Each Zendesk metric can now be displayed on your dashboard in several ways. Choose between line, column, bar, number, leaderboard and Geck-O-Meter visualizations to display your metric in the most impactful way.
Brand new interface for building Zendesk widgets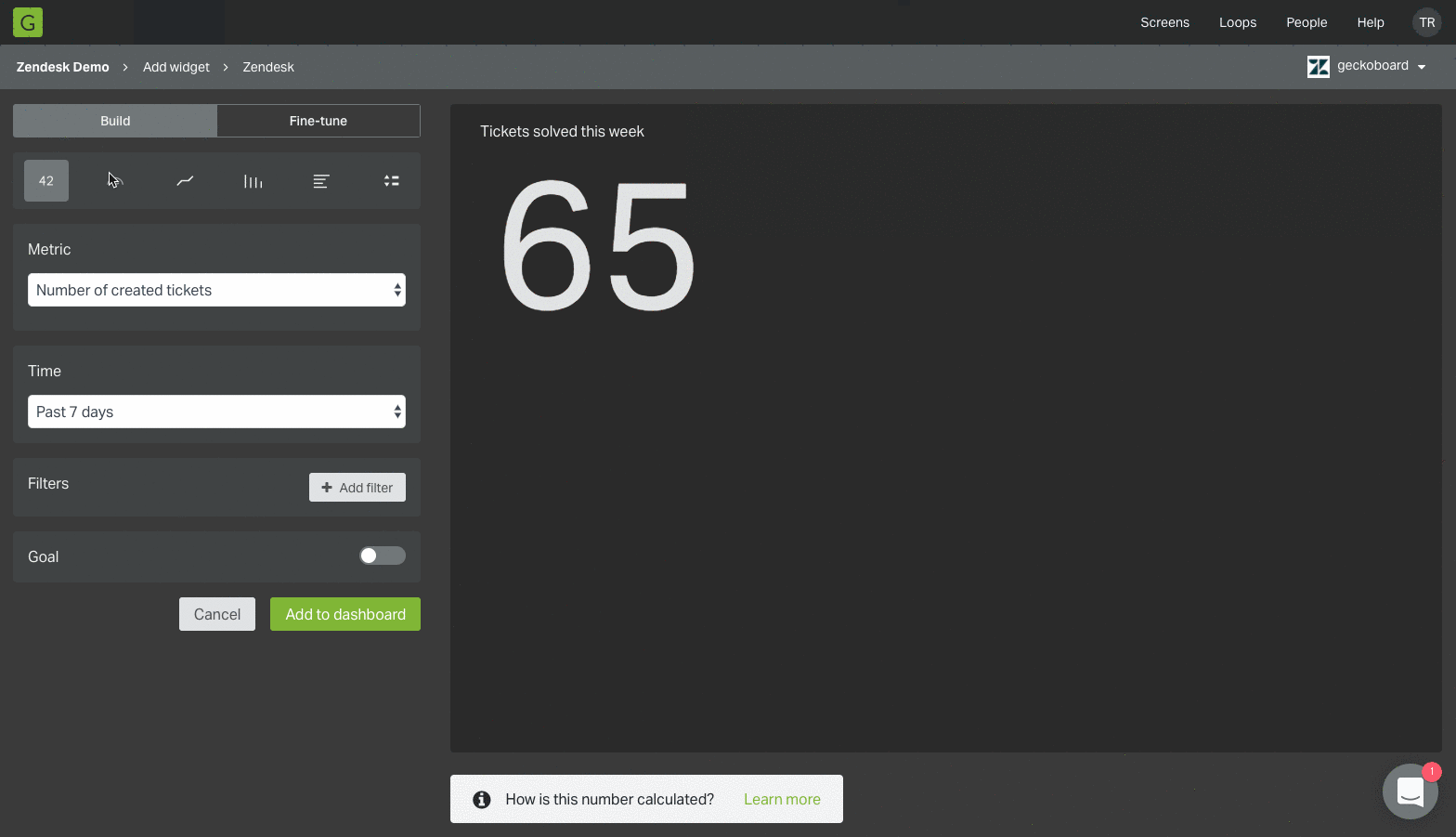 Now you can see exactly how your charts will look before adding them to your dashboard. Save time and cut out any back-and-forth by seeing exactly how your widget will look with a live widget preview that updates in real time as you tweak and adjust.
Communicate progress against goals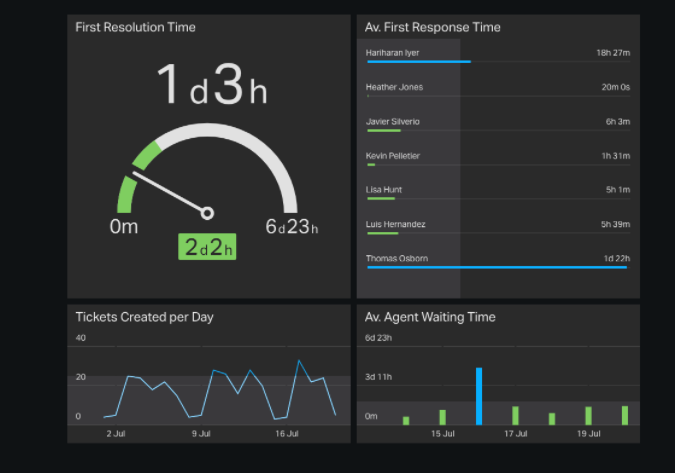 Easily add goals and targets to your visualizations so everyone can understand how the team is performing against its objectives, be proactive in addressing issues, and focus their work on the most impactful tasks.
Log in to take the new integration for a spin and let us know what you think!
Using our old Zendesk integration? Don't worry, you will still be able to build widgets the old way for the foreseeable future. Just look for "Legacy Zendesk".
Need some inspiration for your Customer Support Dashboard?
Check out our Customer Support dashboard examples.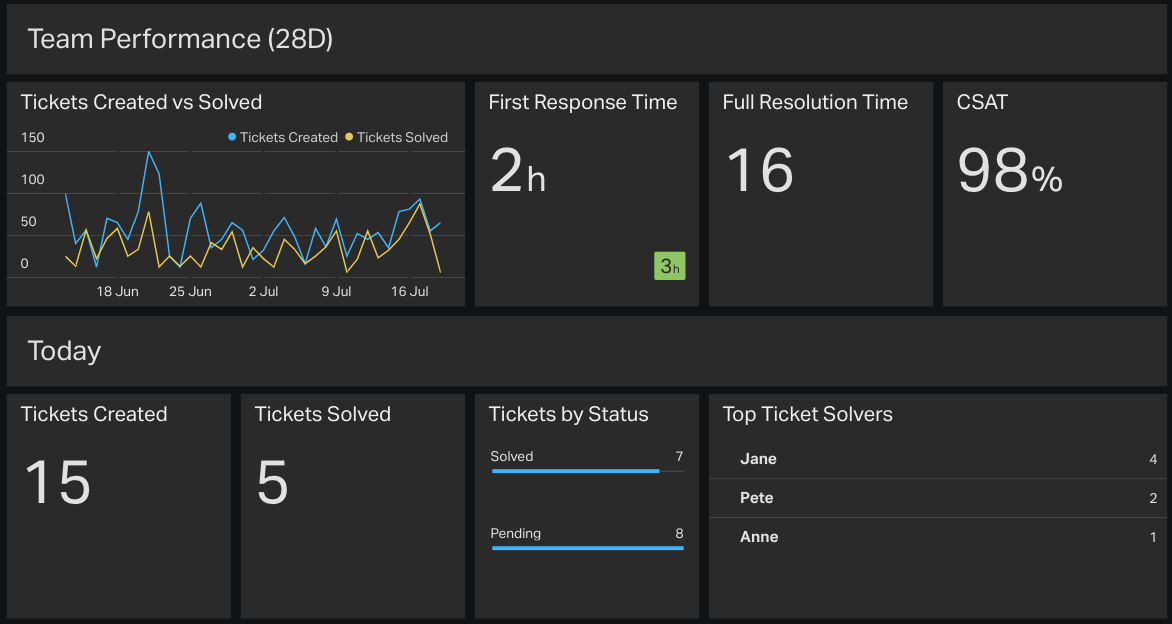 If you're new to Geckoboard, trial building dashboards for free and pull all your key Zendesk metrics together in one place.