Success stories are always inspiring, but sometimes we learn the most from failures - our own and from others. We recently had the opportunity to chat with entrepreneur and startup co-founder, Kelly Sutton, and learn from his experience of a failed startup.
Kelly candidly shares what he learned from co-founding LayerVault - the startup that eventually died - and how he has applied those lessons to imgix where he works as Chief Product Officer.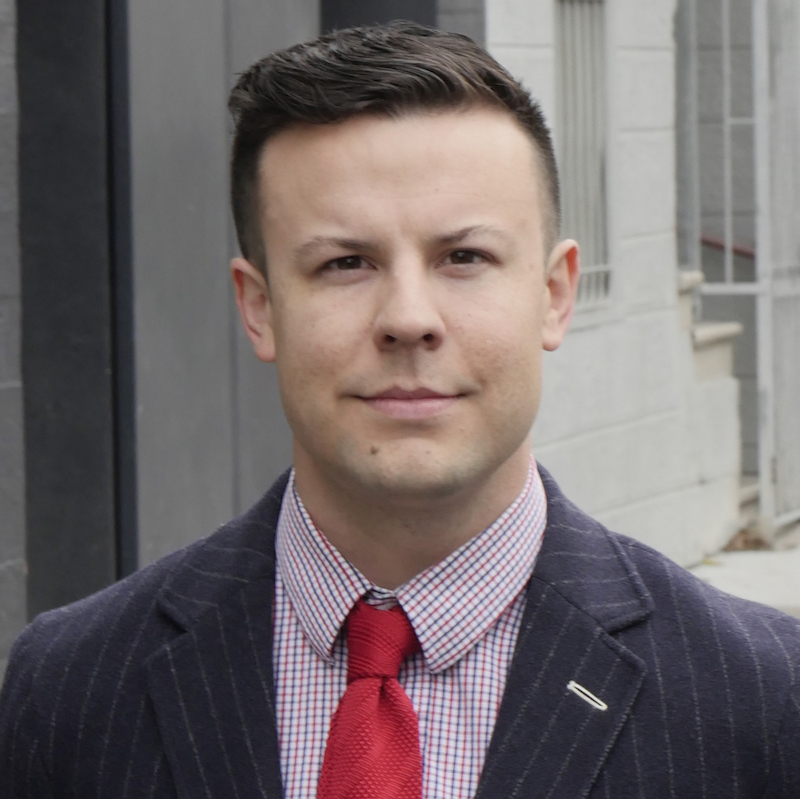 Kelly Sutton
Gimme Some Background
So right now you're at imgix. What is imgix?
imgix is on-demand image infrastructure. You can think of it as a globally-distributed, fully-scriptable Photoshop with a simple API. We have the honor of working with great companies like the Guardian, Kickstarter, Eventbrite, Unsplash, and Lyft to deliver better images to their customers. My current role at imgix is Chief Product Officer.
Previously you were co-founder of LayerVault. Can you give an overview of the company?
LayerVault was version control for designers. You would run an app on your computer, and we would sync and track every version of every design file you had. Sadly, LayerVault never quite found product-market fit and eventually died. For the full story, I recommend listening to episode 29 of the Immutable podcast.
What Went Wrong?
What do you think contributed to LayerVault's downfall?
Looking back on some of the successes and failures of LayerVault, I think one of our biggest mistakes was not checking the key performance indicators (KPIs) regularly enough. They would have greatly helped us identify problem points in our business.
Specifically, having our monthly churn percentages hanging over our heads would have kept those problems (and our customers' problems) more top of mind. We had some of our advisors recommending we set up a Geckoboard, and we never got around to it.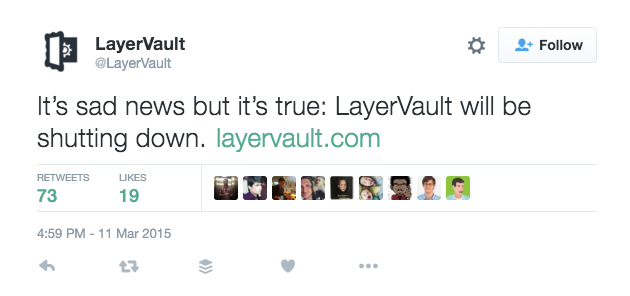 If we'd used Geckoboard from day one, LayerVault might still be here.
Lesson Learned. What Happened Next?
How did your relationship with data change as a result of this, and what learnings have you carried forward into imgix?
Having learned my lesson, one of the first things I did at imgix was set up a Geckoboard to track the KPIs for the company. This has helped everyone keep an eye on the business, and understand the context in which decisions are made.
I always think company decisions should be weighted to 51% taste and 49% data. Geckoboard helps us have a quick view of the company-wide data.
How do you communicate your KPIs throughout your company? What's your dashboard setup at the moment?
Right now we have 2 large TVs in the office, each with their own Geckoboard Sharing Loops on them.
The first live TV is the company dashboard. The most important widget (metric visualization) is the daily revenue graph plotted against the previous month, which updates every 30 minutes. This lets us know how we're doing this month, and gives us a good idea as to whether or not we will hit our revenue targets. There are many other widgets that also track other important SaaS metrics along with one of my favorites: the revenue per second gauge.
The second TV is the sales dashboard. It pulls in all of our data from Salesforce using the new Salesforce integration. We're able to get a high-level, up-to-the-minute view of all sales activity easily.
How do you decide what to display on your dashboards? Do you have a process or routine for updating which metrics are shown?
We take a certain add-everything approach to our dashboards, and then slowly remove what we don't find helpful. It's tough to tell if something will be a great widget or not until you've lived with it for a month.
imgix office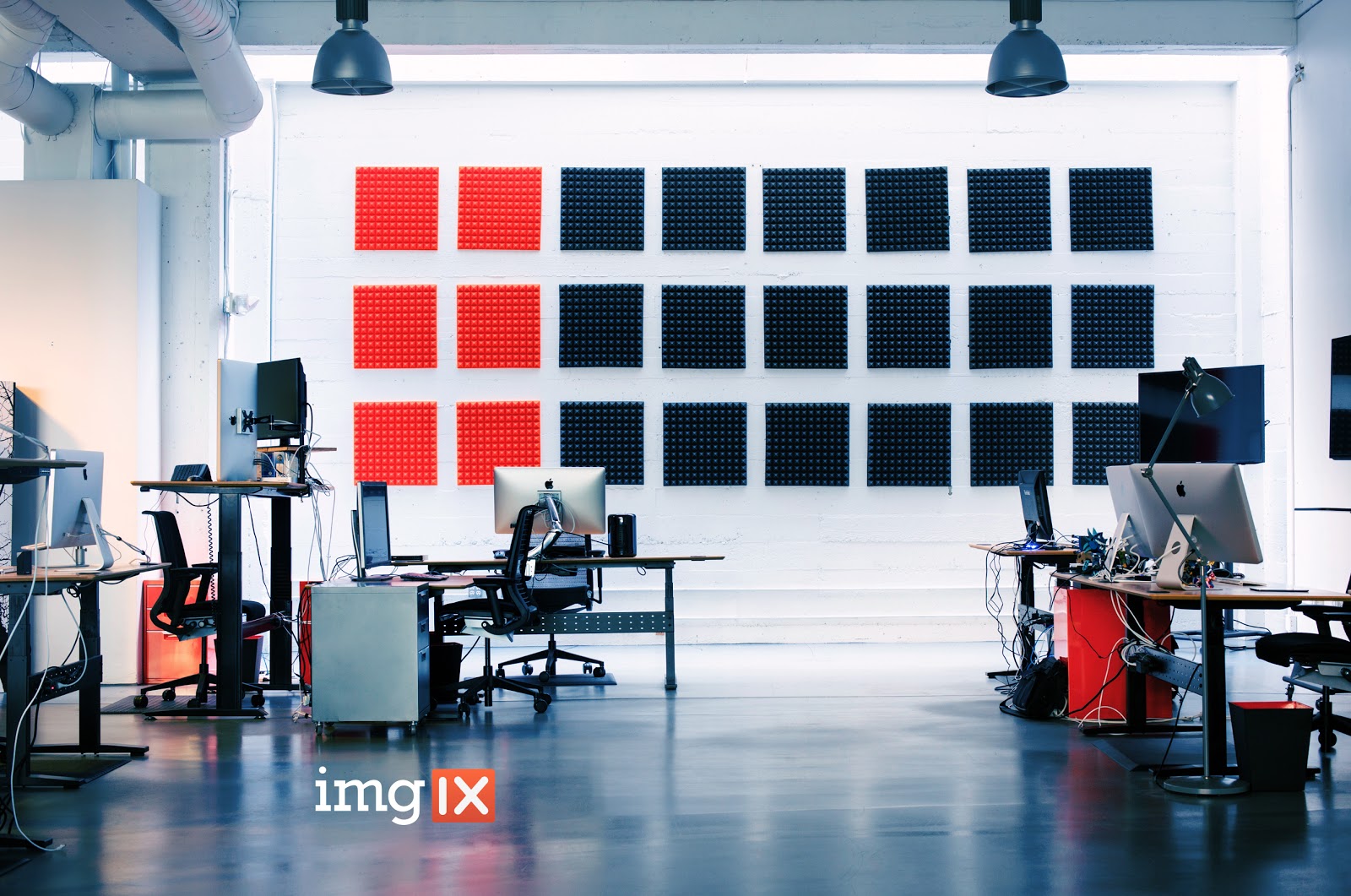 A New Way to Work Together
Have your KPI dashboards impacted the way your team works?
The dashboards, especially the account-related ones, help us take a proactive approach to interacting with our customers. Often the data on our Geckoboards will highlight anomalies, either good or bad, that deserve a follow-up conversation. From there, one of our account managers will reach out to start a conversation.
In that regard, the team loves it. It means we're no longer on the back foot when it comes to dealing with customer concerns. Geckoboard allows imgix to deliver a better customer experience.
Given your experience, what advice would you give companies that are just starting to explore how to track and share their KPIs?
The process of choosing which KPIs to track can be daunting. There's no shortage of metrics out there to compute and worry about. My recommendation is to start with the basics (churn, retention, MRR if you're SaaS) and continue adding them. Figure out what works and what doesn't.
After you've gotten the fundamentals in place, then start worrying about KPIs specific to your business. If you're a photo-sharing app, you should probably have a Geckoboard metric visualization that tracks the average time between a user installing the app and posting their first photo. These specific KPIs allow you to really optimize your business, ensuring you deliver the best possible experience to all of your customers.
Now it's your turn
Are you tracking and communicating the KPIs critical to your company? Learn how to choose metrics that inspire action. Then set up your own live TV dashboard to keep your team motivated and goal-focused.