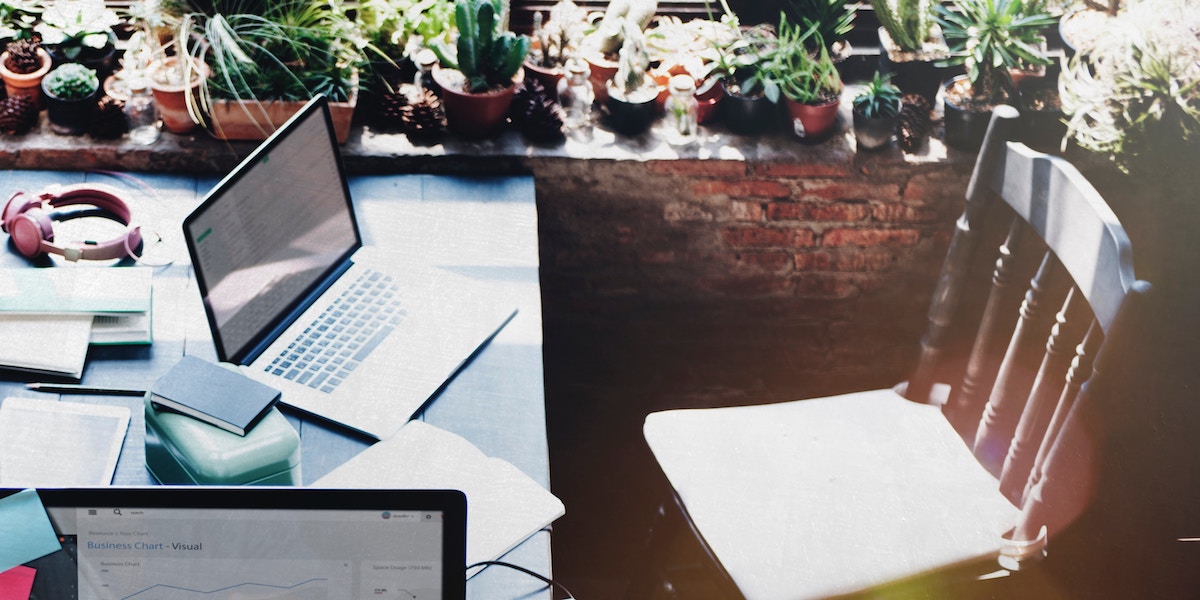 Richard Ingram joined Geckoboard as Learning Content Developer in 2017 after helping companies develop online editorial strategies and build sustainable publishing workflows. Every project required a mixture of editorial leadership, communication strategy, and information management.
Applying all these skills, he immediately set about optimizing the existing Help Center. Here are the five steps he took to increase the Customer Success team's task completion rate by 8% to 91% and to achieve a completion rate of 56 seconds – a 40-second improvement.
Step one: Analysis
A good help center should actively assist in the reduction of chats and tickets, offer fast solutions to common questions, and enable our customers to quickly get back to their task in hand. When I arrived, the Geckoboard Help Center wasn't working hard enough for the Customer Success team. Our articles were hard to find and harder to read than they needed to be.
Responsibility for authoring the Help Center content had devolved. This meant that although we had the technical know-how in the CS team to write content to a great standard, it lacked the consistency in style and tone.
We needed a custodian who'd be ultimately responsible for the quality of the content experience, have control over what content is published, and to champion and enforce the content style guide.
It was my job to assess our current and ongoing ability to sustain content and identify our biggest pain points. I started with some very lightweight editorial practices to alleviate that pain. That involved proactively talking to Geckoboard customers as well as studying our analytics and search logs to see how the site was being used. This research told us what was most important to improve for our customers, and how.
Step two: Audit
I began by auditing and evaluating every single article published in our Help Center. I then looked at the different search queries our customers used to find each article in order to define what questions and demands needed to be met.
This helped me decide where to focus our attention in terms of flagging risky content ( e.g. articles dedicated to features likely to be replaced or surpassed in time) and fixing redundant and out-of-date content. We took every opportunity to edit or archive content that no longer met customer needs, or would be better suited elsewhere within Geckoboard's online content.
Step three: Develop a content style guide & Zendesk Guide
I wrote a content style guide to help us produce and maintain consistent, high-quality web support content. The guide is divided by topic based on the types of content we publish, so the team can reference it as needed or browse in order.
I also used the Zendesk Guide to build a help center with content elements our team could quickly and repeatedly use. This was a great base from which to build upon. Other Help Center platforms force you to adopt their structure and style, which results in making them easy to spot in the wild. Guide enabled us to build a Help Center that best reflects us and our customers' needs, rather than their own. We also learned that adding synonyms and common misspellings as labels helps more customers find the articles they're looking for.
Step four: User testing
I then ran a round of user testing with Geckoboard customers who had a range of different needs and previous experience using our support content. They performed a set of common tasks we identified through analytics data.
These user research sessions gave us our first set of benchmark scores. Subsequent rounds of user testing are allowing us to monitor the performance of our support content over time.
Step five: Re-Design
Now I was able to focus on the design of the Help Center. By far, its largest design element is typography – many pages are just text information. Type is important to any design but even more so when you don't have accompanying visuals.
So we changed the typeface from a serif font to a sans serif. We needed it to be extremely legible. I then set sizes for things like body copy, lead paragraphs and headings to help give structure and a clear hierarchy to the content. I wanted to leave plenty of 'white space' around the type and the different sections within the overall design. We also introduced boxed sections for step-by-step instructions, notes, warnings, and tips.
The end result is a clean, scannable resource that's easy to read and lets you find the information you need quickly.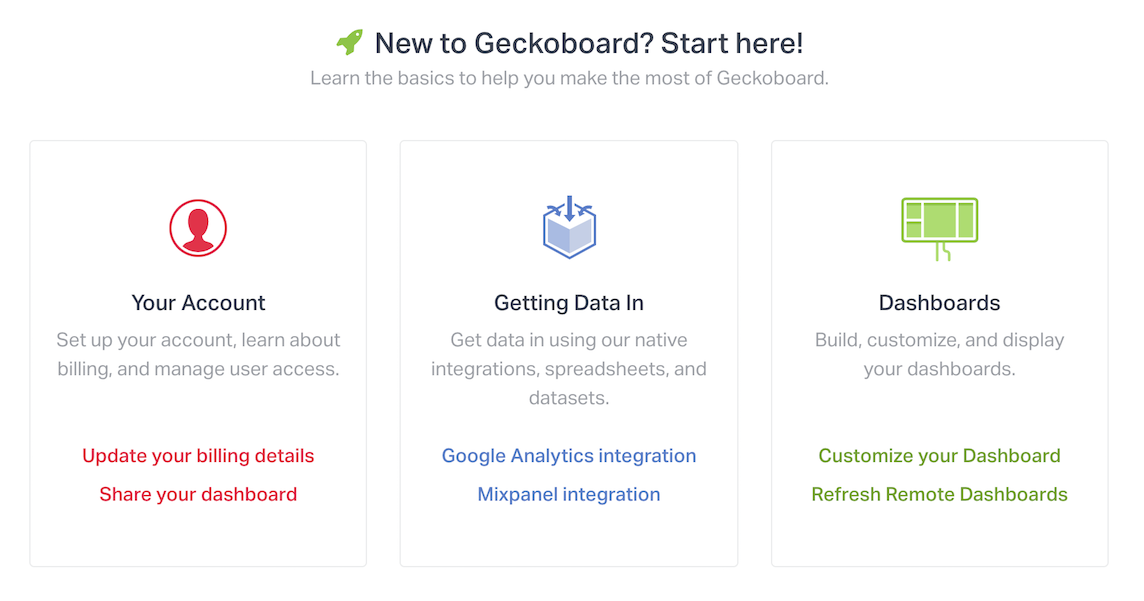 Defining success
Our ultimate goal was, and still is, to make our self-service help best-in-class. To work towards this goal, we needed to help customers find the answer to their question quickly and simply using the most appropriate content format.
The challenge was turning our soft, aspirational goals into success criteria that was specific enough to measure whether or not we were meeting our goals.
To define success criteria (i.e. what makes for a successful customer visit to the help center), we looked at our existing visitor data and customer feedback. We determined that success criteria varied for different parts of the site. For some, it was as simple as how long it takes to read a few sentences of text. For others, the user journey was crucial to customer success. Our analytics helped us understand our customers' behavior and helped direct our work.
Going forward
I'm proud of the revamped Help Center and how much we achieved in such a short time. Our recent round of user testing has seen a big improvement in our task completion rates. We saw our rates rise by 8% to 91%, with an average completion time of 56 seconds – a saving of nearly 40 seconds. This meant we hit our ultimate goal of enabling our customers to complete these tasks in under a minute.
But it's still far from reaching its full potential. While our changes have already made things better for lots of customers, our ambition remains sky high. We're always actively seeking out ways in which to improve what we've made and to build on the excellent foundations that Zendesk Guide offers us.
Specifically, the rise of bots are certainly bringing language front and center, as we've learned from introducing a Geckobot to our Customer Success team. If we think of our complete customer success offering as a conversation that can result in several types of interactions, we need to ensure it speaks to people in a consistent way.
We're committed to making our Help Center better. It's a constant work in progress and I'm always making improvements to the tools and workflows we use to help us create and manage content better and meet all our end users' needs.