![logo_niusushi-1](/content/images/logo_niusushi-1.jpg)
NIU Sushi, a restaurant chain in Santiago, Chile, started their operations in 2009. They're currently in the process of opening their ninth store, serving over 100k customers per month.
They aim to provide the best experience for diners who either eat in or want delivery or take out, while also providing optimal working conditions for their staff.
They offer an innovative web-based ordering platform that maximises customer service while centralising internal management. Customers can order online and orders go directly to the corresponding kitchen.
We spoke to Paul Kisiliuk, New Business and Innovation Manager at NIU Sushi, who told us how everyday data makes everyday operations run more efficiently.
What triggered the need for a dashboard?
Two different reasons:
1) We've used different kinds of dashboards for a long time, mainly a combination of Excel and SQL. We still use them, but we needed something that could show us certain data in real time and also to be easy to access. Not just from a PC, but also from a mobile phone.
2) Our centralised management team is always looking for ways to stay on top of operations. But as we started to grow and open more stores, we realised it was getting harder and harder to react timely to all the different needs coming from the stores. Phone calls, emails, SMS, whatsapp, google docs etc. Information was arriving through too many channels, it was disorganised and late. Now we have real-time data in our pockets.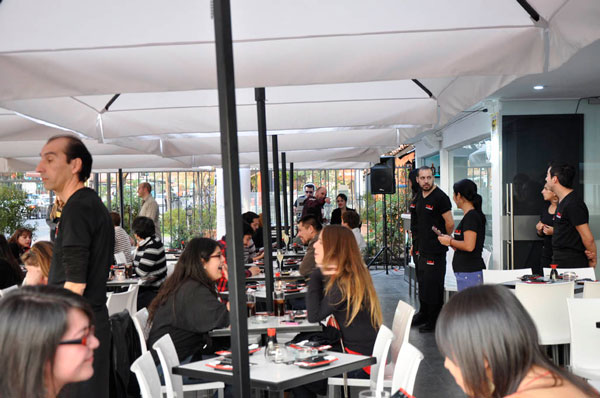 How do you approach data?
As businesses grow, it becomes more and more important to understand data and make decisions based on it. Small businesses can get away with making decisions based on what they see, hear and experience on a daily basis. But as companies grow and scale they can't rely on that - they need to understand data.
One simple example for the restaurant industry would be menu optimisation. In a mom and pop shop, if the owner wants to make adjustments to the menu and remove low profit dishes, he can probably do a good job identifying them just based on his personal experience, using no advanced analysis at all. Quick, easy and at no cost.
In a restaurant chain, this task gets a bit more complicated. There are more variables to consider and no one person knows the reality of every store. You need to consider aggregated data and how your decisions will affect each store separately.
I think most people would agree with an approach that allows you to make proactive and planned decisions such as the menu optimisation. Still, however, a surprisingly large number of companies are not really using data to make these decisions.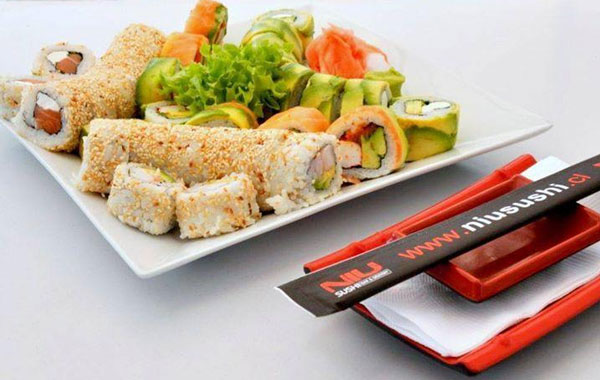 On the other hand, for reactive decisions, most companies still rely on very heavy employee structures to try to control daily operations. Companies end up with too many layers of employees whose only role is to supervise others. This, besides the clear overhead cost, ends up creating something like the Broken Telephone game and separates management from operations.
As technology becomes cheaper, it allows companies to build customised tools that let them control daily operations more efficiently and with less people. It also allows companies to react faster to errors. For example, we have a dashboard that shows the time it takes for each order to be ready. It shows the store, time to completion and customer name. It's just filtered raw data, but combined with an alarm, it lets us react timely before a store falls behind with promised delivery times.
What does your daily 'data routine' look like?
I start every day with analysing the data from the previous day. I look carefully at our key metrics to search for explanations behind different metric results. Usually, this takes around 20 minutes, and I try to do it even before getting to my inbox and checking my emails.
During the day, I always have an eye on the dashboards, whether on the desktop or in the iPhone app.
A lot of people ask me if I get tired of being connected 24/7. I always explain to them that in reality it's the other way around, with just a 5 second look at the dashboard I can make sure that everything's working so that I can really relax. It also gives me the ability to stop a problem before it grows and turns into a real headache.
I also do some random ad hoc analysis, mostly in SQL and Excel. Out of those, the ones that become more repetitive get a place on a dashboard.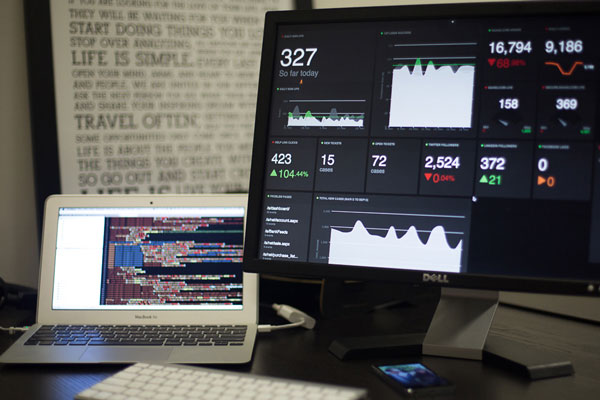 Is there a specific situation you remember that was resolved quickly because of real-time access to your data?
We had a process for changing delivery orders to take out orders, but the telephone operators couldn't get it right. It was driving us crazy and the way they did it generated an extra cost for us. Finally we pulled together a dashboard that would show us each time that the mistake was made and by whom (in real-time). Having the problem identified the moment it happened, made it super easy to call the telephone operator and explain the right way to do it.
Before this we were also calling the operators, but once a month and many days after the mistake was made. With real-time dashboards we were calling them 5-10 minutes after a mistake was made, so it was fresh in their memories. The dashboard did however become obsolete in just two weeks as all operators finally learned how to do the process right.
Which integrations and widgets do you use?
Mainly custom widgets, which we connect to our databases. We use highcharts too as they give us more options to display the info.
More specifically, we monitor:
Sales in all their forms, monthly, daily, hourly, by channel, by store, by product, by product modifier, etc.
Cancellations of various forms
Orders in queue
Out of stock
Feedback from customers
Complaints
Time to completion of orders
Certain costs (we are in the process of integrating our ERP info)
Big thank you to NIU Sushi for sharing their data habits with us.
**Would you like to be featured?**
Are you a church in Texas? A molecular research lab in Geneva? Or perhaps a primary school in Tokyo? We want to hear from you. Send an email to jo@geckoboard.com with a short introduction to your company and how you use Geckoboard.