Whether your ecommerce company is just trying to keep things ticking along, or one of the lucky ones with increased demand, it can be hard to stay focused on your customers.
In both cases, you're much busier with day-to-day stuff, and handling more inquiries. You're also trying to seize opportunities that will boost your business.

Amidst all this, you don't want to lose sight of what your customers actually need. You want to help them however you can, and take the opportunity to build a rapport.
One company that's doing this brilliantly is Ember, creator of the world's first temperature control mugs. That's right: no more tepid teas or luke-warm lattes (unless you like them that way).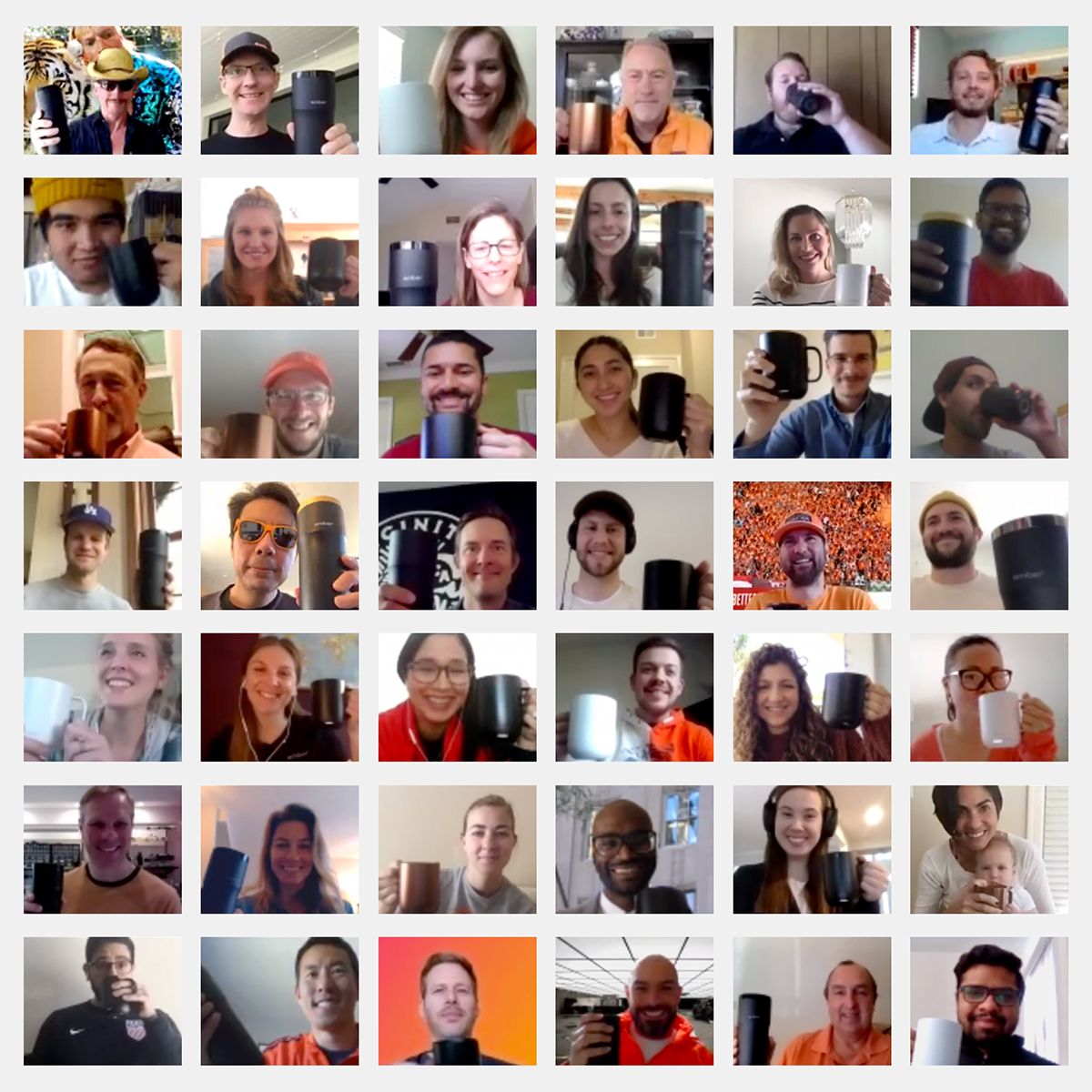 Based in Los Angeles, Ember has a team of around 70 people, who are all now working from home.
Their major retail partners like Apple, Best Buy, and Williams-Sonoma have obviously closed their physical stores, but thankfully people like Best Buy are strong for ecommerce. On these retailers' sites, plus Amazon and ember.com, business hasn't slowed down. And they've even seen their NPS (Net Promoter Score) improve recently.
So what's their secret for keeping customers happy in this difficult time? We asked their Customer Experience Director, Tom Tejada for tips.
1. Don't lose sight of your main customer metric
We've always prided ourselves on being customer-centric, and one of our main metrics is our NPS (Net Promoter Score). This is kind of our guiding light right now, and it's helping us stay focused on our customers.
2. Keep an eye on follow ups
Usually when we respond to a customer's inquiry via email, they'll take a few hours or even a few days to reply. Now they're getting back to us almost immediately – probably because they're working from home so they don't have to wait for the weekend or after work to reply.
We try to bear this in mind when we're responding to emails. We want to make sure we're following up just as quickly as customers are replying.
3. Personalize messages and have a proper conversation
We've always tried to personalize our responses but we're doing this even more lately. In emails, customers have been saying 'hope you're staying healthy!' so we'll ask how they're doing too. We use it as an opportunity to connect and build a rapport.

The businesses that are doing well right now aren't going into sales mode when they're chatting with their customers. They're checking in and seeing how people are doing.
4. Be flexible
We're being flexible wherever we can on the side of our customers. For example, we've streamlined our replacements process to accommodate delayed shipping times. This means a shorter processing time and a quicker return of mugs to customers, so they can get back to their favorite part of their morning routine.
5. Add value with useful content
Right now, we're adding value for our customers while they're at home through content that our marketing team is publishing, such as our work from home Spotify playlist and creative recipes like these:
Ember's Whipped Coffee Recipe
Ember's Immunity Supporting Coffee Recipe
6. Track social media sentiment
We like to track the sentiment for our product, and keep an eye on comments from our NPS, Instagram, and Twitter. This lets the team see 'Hey, we're doing great' or 'Oh, there's an opportunity here.' And the closer to real time that information is, the faster – and better – we can help our customers.

---
Give your support team a boost
With Geckoboard's real-time dashboards, everyone knows exactly what's happening in CS right now.
Find out more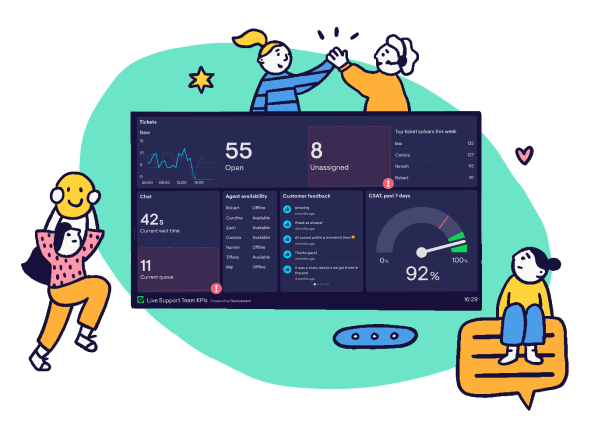 ---
7. Remember that happy customers can become promoters
In our customer experience training, we tell team members that Ember creates owners, one product at a time; we create supporters one conversation at a time, and we create promoters, one relationship at a time.
Some great tips from Ember there. We hope you and your team will find them helpful, and here are some other resources to help you stay focused: