For most Customer Support teams, keeping tabs on your Service Level Agreements (SLAs) is a huge priority.
However, if you're using Zendesk, you might find that their standard reporting tools like Zendesk Explore don't always make it easy to see which tickets are about to breach their SLA, or how you are performing against your SLA targets in general.
The Need for Better SLA Tracking
Ideally, Customer Service leaders would have access to real-time Zendesk data which gives them a clear overview of their performance in relation to their SLA targets.
Fortunately, a tool does exist which allows you to conduct SLA reviews in real-time and identify tickets which need attention – Geckoboard.
In this 2-minute video, we show you how you can use a custom dashboard from Geckoboard to help you manage your SLA tickets more efficiently and effectively. The best part is, because Geckoboard is so easy to use, anyone can build the same dashboard in 5 minutes or fewer.
Using Geckoboard to track SLA performance
The following SLA dashboard example includes five widgets, visualizing data from Zendesk. (But you can easily build countless other dashboards to help you manage your Customer Support team.)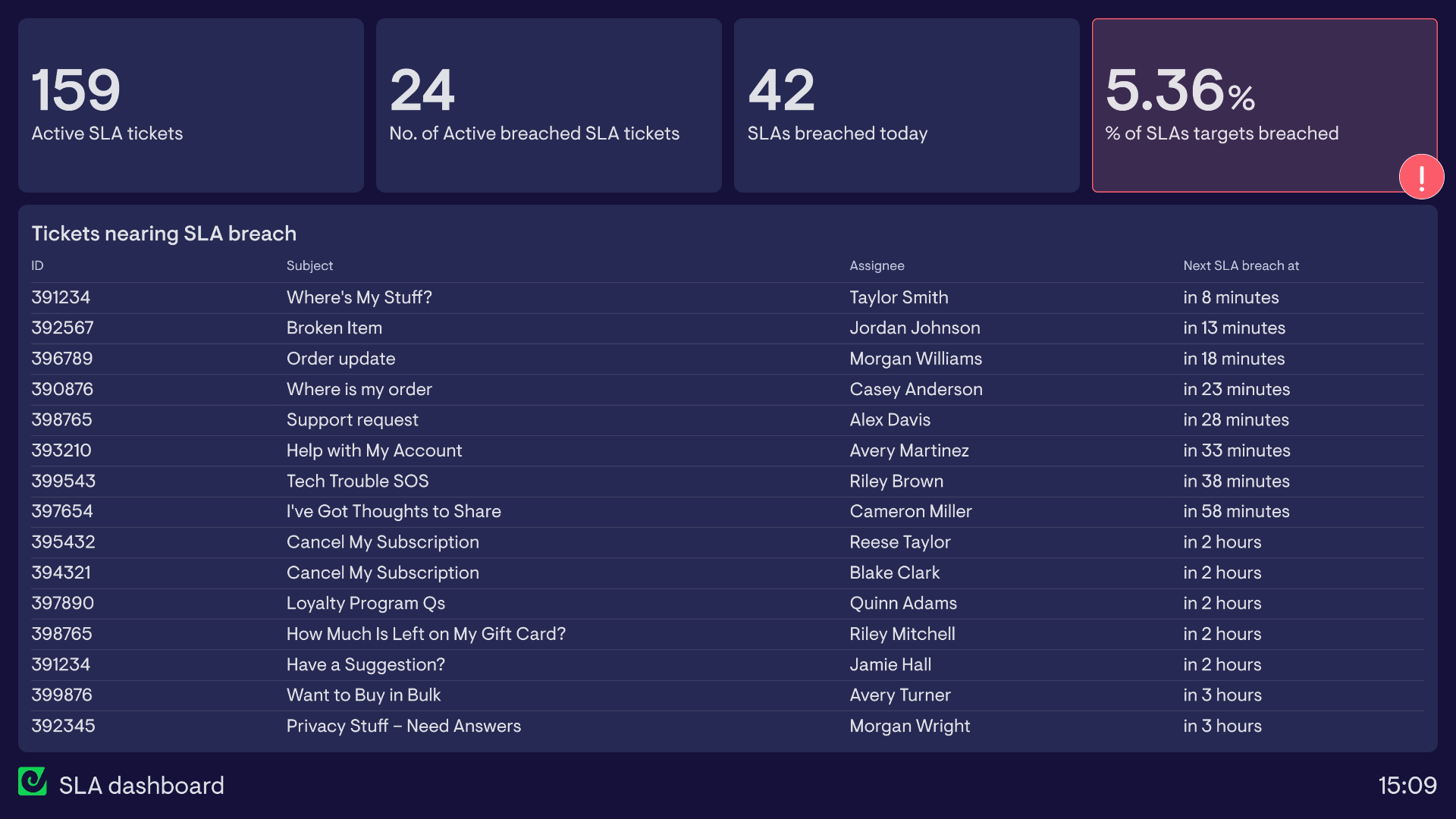 Also, because Geckoboard auto-refreshes Zendesk data every 10 minutes or sooner, you can get a much more real-time view of your KPIs. (Unlike Zendesk Explore which only refreshes hourly, or daily, depending on your plan).
On the bottom half, the dashboard includes a feed of tickets which are about to breach their SLA. This is perfect for staying on top of tickets which need attention soon, making it easier to hit your SLA targets on particular busy days.
On the top row, the dashboard includes four key metrics:
Total number of active tickets with an SLA
Total number of tickets (still active) which have already breached their SLA
Total number of tickets which have breached their SLA today
Percentage of tickets today which breached their SLA
These performance metrics help managers monitor overall performance. If you notice that SLA standards are slipping, you can investigate sooner to resolve any underlying issues.
Investigating issues with Interactive View
Speaking of investigation, Geckoboard also makes it easy to investigate these metrics on a more granular level (without needing to use Zendesk Explore).  
By selecting Interactive View, you can break down each metric in a number of ways, including by assignee, SLA policy or by channel. This helps you to understand where your SLA breaches are happening.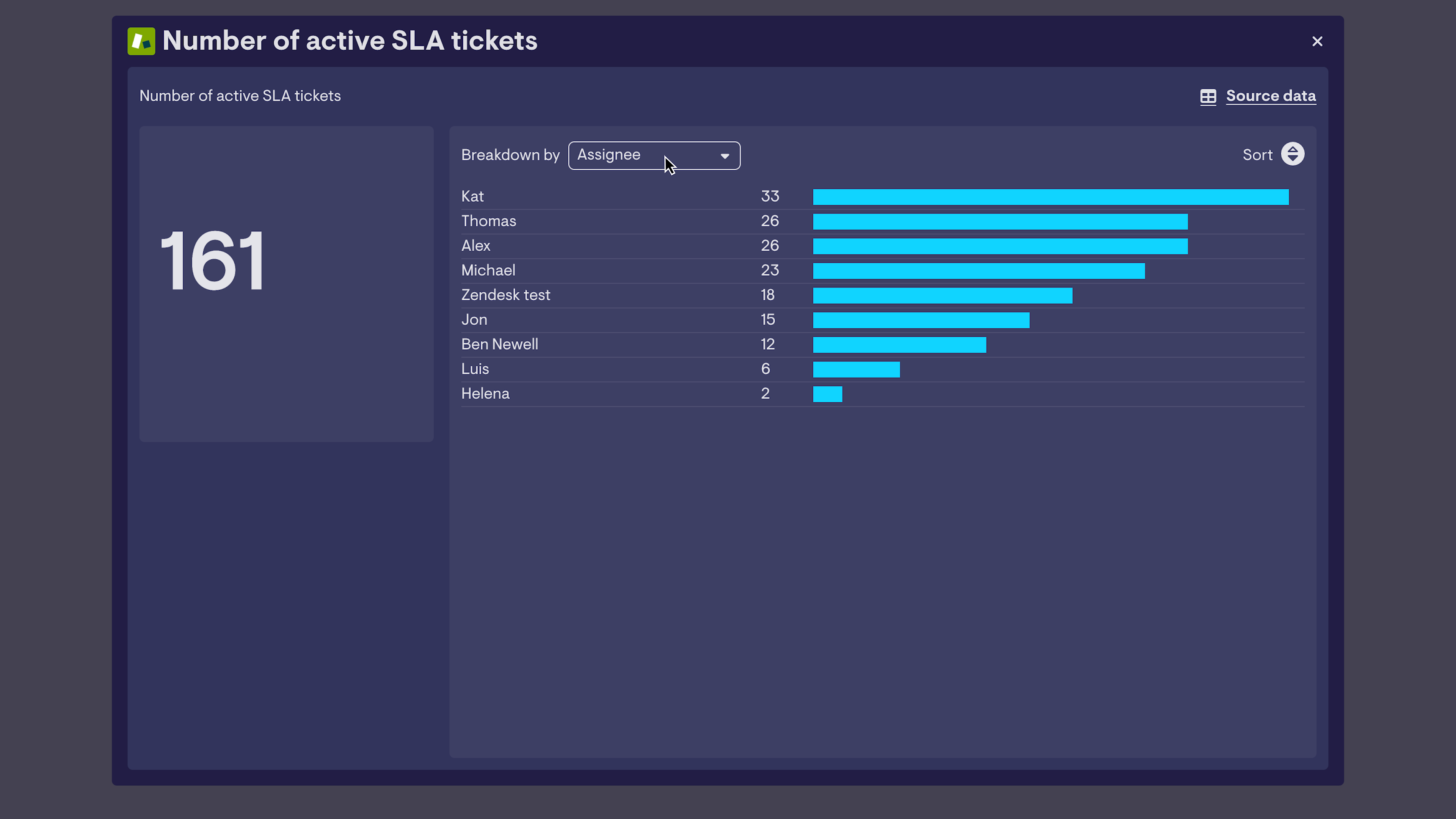 Then if you need to look even closer, you can access the source data to see the individual tickets associated with this metric, and click on the individual tickets to continue the workflow in Zendesk.
Build your own SLA dashboard with Geckoboard
Geckoboard is easy to use – just connect your Zenedesk data, then  create a custom dashboard in minutes.
Geckoboard also has a free 14-day trial, with no credit card details required. Start your free trial, today.