At Geckoboard we're big fans of removing complexity where it's not needed, so we were particularly excited last week when our friends at Zendesk launched The Zendesk Suite!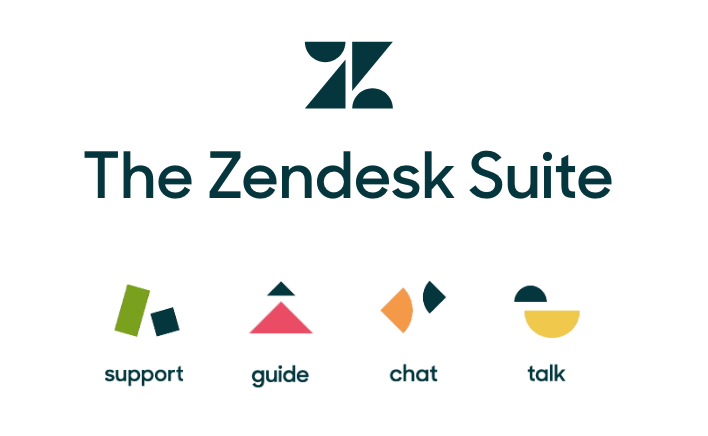 The Zendesk Suite promises to be a much simpler way for customers to engage with businesses, powered by all the awesome features Zendesk is known for, so teams can focus on what they're great at - having productive conversations and helping customers solve their problems!
Even better, Geckoboard integrates seamlessly with Zendesk Suite to make it super-easy for you to communicate live metrics from all your Zendesk channels to your team using TV dashboards!
We've been working hard over the past few months to make Geckoboard the best way to share live metrics on TV screen with your support team (and the rest of the company too!), so with the launch of The Zendesk Suite, we thought it was high time we recap on some of the features we're building to remove the complexity around sharing key numbers.
All your Zendesk channels on one live dashboard
In case you missed it, we've been beavering away at integrating Geckoboard with the main parts of The Zendesk Suite to make it effortless to pull in live metrics from Zendesk and create a customized dashboard that improves performance by showing support teams the information they need on TVs and large screens.
"Great customer experiences happen when conversations with a business are seamless across channels. Geckoboard provides configurable wallboards that allow companies to monitor and react across channels, ensuring better response times and a more seamless customer experience." - Ryan Nichols, VP & GM, Omnichannel at Zendesk
Starting with Zendesk Support in September 2017, we swiftly added Talk and then Chat to the roster, making it possible to quickly build dashboards to see live performance across all your channels in one place in just a glance. Great for teams that need to adjust their workload between channels based on ticket, chat or call volume!
"Our dashboard shows us live information on things like how many agents are online and how many calls are in the queue. This is invaluable since it tells us when there's a spike and we need to, for example, shift more agents from email to phone." - Johann Loibl, Head of Customer Service, ZipMoney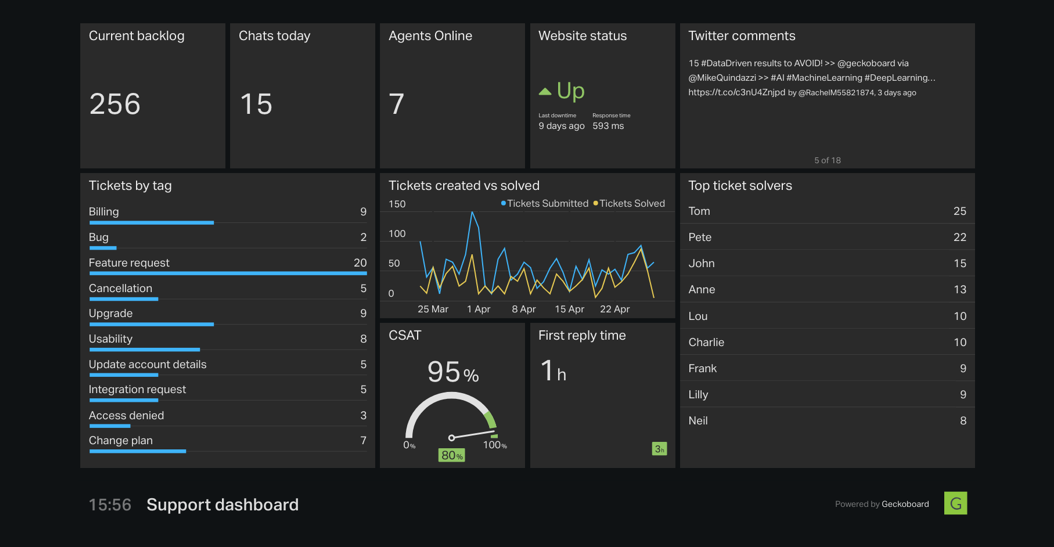 Our new set of Zendesk integrations make visualising your ticket backlog, best performing agents, first reply time, chat & call volume, first reply time, CSAT and more quick and easy, but we didn't stop there...
New! SLA metrics
Feedback from Geckoboard customers has been invaluable in helping us to refine our integrations. By far the most-requested feature since we launched the new Zendesk Support integration last year was to include SLA metrics to allow teams to quickly see if they're on track or need to pick up the pace. Well, we heard you. Now you can now keep on top of your team's SLA breaches and achievements on your dashboard!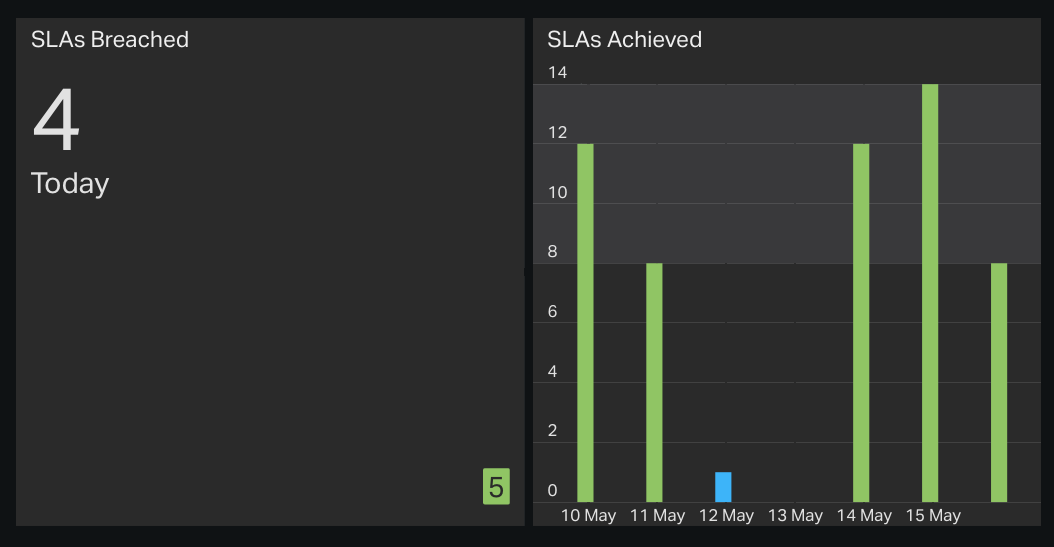 New! Share great feedback from customers
When your team are working their way through a backlog full of tough tickets a little motivation goes a long way, and what better motivation than reading about how awesome you are? We've just added a feed showing recent CSAT comments - filtering it to just show the 'good' ones is a great way to keep the team engaged, as well as show the rest of the business how valued your support team is!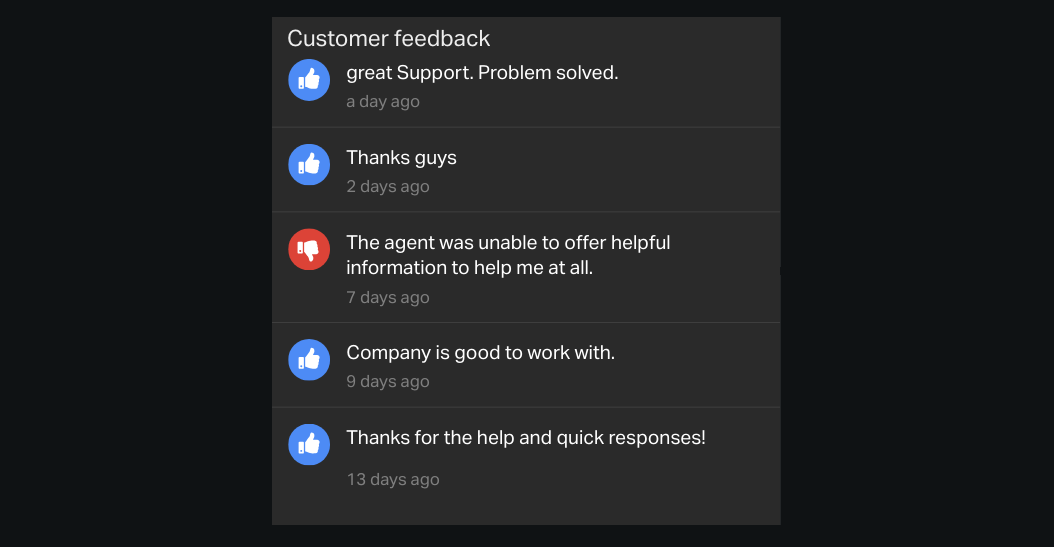 New! See which tickets need attention
A great dashboard inspires action, and with our new Ticket Details table your dashboard can help your team stay focussed on the most important tickets. For example: add one showing your oldest new & open tickets, then sit back and watch as they disappear in front of your eyes.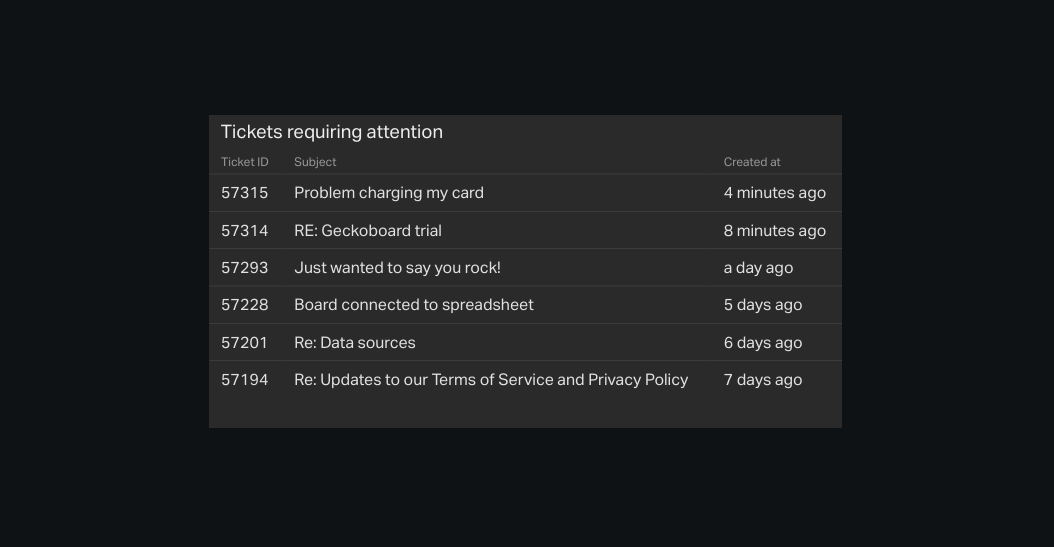 More to come
We're committed to making it even faster, easier, and awesomer for teams to improve their key metrics from across The Zendesk Suite using live TV dashboards, and we have lots more in the pipeline to achieve this.
Stay tuned for more metrics, visualisation options and performance optimisations, and if you haven't already, build a dashboard for your Zendesk metrics and send us your feedback. We're listening!