Last year our friends at Zendesk launched The Zendesk Suite — a one-stop solution for companies looking to provide amazing omnichannel customer service across email, phone and live chat.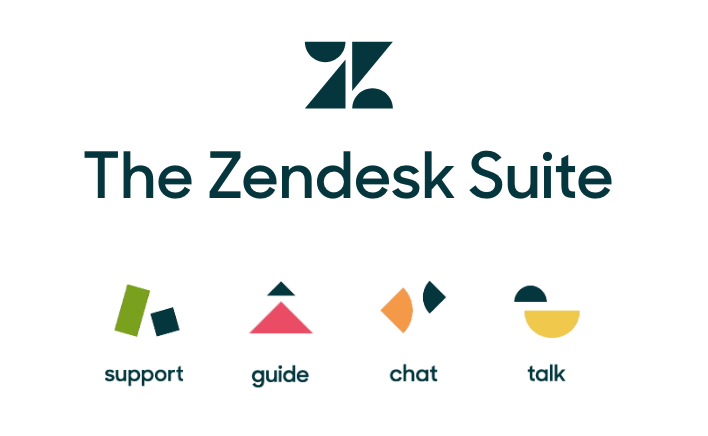 Since then, we've heard from countless support teams who have benefitted from using the Zendesk Suite along with our Zendesk Support, Chat and Talk integrations to create live TV dashboards that help them provide better, faster, more efficient support to their customers:
"The dashboard shows us live information on things like how many agents are online and how many calls are in the queue. This is invaluable since it tells us when there's a spike and we need to, for example, shift more agents from email to phone." Johann Loibl, Head of Customer Services, Zip Co - Read Customer Story
"It allows me to consolidate data from lots of different sources into glanceable wall dashboards, making it everyone's responsibility to monitor our performance and keep the company on course." Alejandro Perez, CEO, Komet Sales
"The live Geckoboard TV dashboards are there to help people help each other because agents can support each other when they see someone's volume is up." Cory Archer, Director of Support, DataBank IMX - Read Customer Story
So it's with great excitement that today we can announce that we've been named by Zendesk as a Suite Ready partner — one of a handful of amazing companies who are helping Zendesk users take their customer service to the next level.
To celebrate joining this exclusive club, and to help more customer support teams benefit from live TV dashboards, we're offering Zendesk Suite customers three months free on all annual Geckoboard plans.
How to claim
To get three months free on your Geckoboard annual plan, sign up for a free trial, connect your Zendesk account to Geckoboard and add a Zendesk metric to your dashboard. Then, simply drop our support team a message via email or chat, quoting the code you see.