I remember it very well. I was 21 years old, sitting in a marketing class in the last year of university. I was listening to a professor talk passionately about CRM software. It was 2001 and the idea of creating relationships with customers at scale was taking off, at least for those creating CRM cloud products.
I was excited just by the thought of businesses being able to truly connect with customers and offer them great experiences. Unfortunately, 14 years later I'm still waiting for the promised land. Every business I've worked with directly or had the chance to learn from has deeply struggled to build strong relationships with customers.
Customers are key. It all comes down to the customer. Never lose sight of the customer - Maxime Prades, Platform Product Manager at Zendesk
Nurturing customer loyalty is a complex undertaking that requires the right data infrastructure, the right technology, organisational culture and commitment to long-term thinking. What I've noticed so far is that businesses in the process of improving their customer experience tend to focus too much on the technology and very little on the culture.
The most common misconception about building customer relationships is that you can build them by buying powerful software. All lies. The truth is that no matter how fancy your platforms are, if employees don't care about your customers in the first place, then you don't have, nor will you be able to create lasting relationships.
We experience this everywhere. Telecom companies are a classic example. These huge corporations spend $3.77 billion a year trying to improve customer experience by aggregating data, getting insights and training their front line staff. The reality is something different. You call them to solve an issue as a customer, and more often than not the customer support agent treats you like they want you to die. That's my relationship with my network provider Orange. I hate them and they hate me. Sadly, it's so painful to switch that I haven't managed to get out of it. Every time I think about cancelling my contract I have to ask myself: 'Do I want to spend two hours on the phone being angry or do I want to do something else?' Something else wins all the time.
The challenge for these large organisations is that they started too late. They realised they needed to be customer focused when the market had already changed and competitors were building the pressure. Customer experience became an afterthought.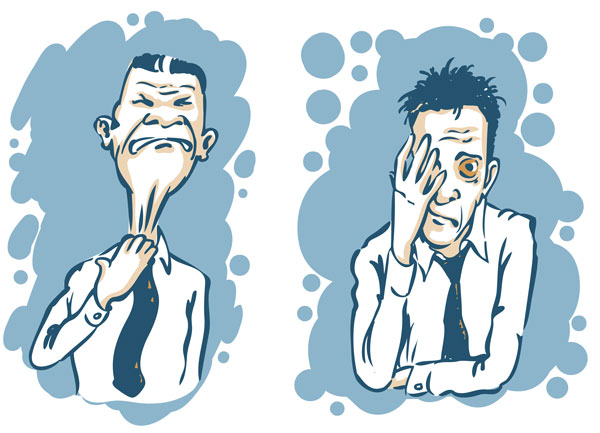 This doesn't need to be the reality or future of smaller businesses. Today, every small and medium size business has the opportunity to build great customer experiences and relationships from the start. They can inject it into their company DNA before it's too late and make it a competitive advantage instead of a survival strategy. Technology will continue to get cheaper and more sophisticated, so the problem is not the technology but the people driving the processes and direction.
I've observed a few things that work very well when it comes to building a customer centric culture. I'd like to address one that may help businesses move in the right direction and empower their teams to think about the impact they have on the brand and the overall customer experience.
Interactions first, processes later
In business, our default mode is to build processes. We like to have a sense of being in control of what it is going on at all times, but the reality is that you can't control every action or decision your team will make when interacting with customers. Instead of building processes around interactions, let the interactions happen.
An example of this is allowing customers to contact you via 'non-official channels'. Nowadays people want to contact businesses in ways that make sense to them. That means you might have customers wanting to connect and chat via Linkedin, others may want to connect via Skype, Twitter, Slack or just via email directly with the person they need to talk to as opposed to a generic email address. Let those interactions happen.
Yes, it may become a bit messy but if customers are talking to you like you're friends, then let them do that. You can always design a process to optimise something that's already happening organically. It's better than building a process and then trying to force employees and customers into it. The advantage of being small is that you can take the risk of being messy, embrace the mess.
Have empathy for customers, potential customers, and potential amplifiers/ evangelists of your brand. Once you have empathy, you can effectively choose marketing channels, tactics, campaigns, and how to spend your time and energy - Rand Fishkin, wizard of Moz
The idea here is to empower teams to be flexible and willing to talk to customers even when they are contacted through unofficial channels. In the past, I've had customers contacting me via my personal blog and sometimes Facebook. That's okay. Customers are just like you and me – people trying to solve everyday problems.
In order to embrace this mess and be successful at it, you need to make sure your team understand that they're a very important part of the customer experience and the brand. It needs to be said loud and clear. Everybody in the business is a part of the brand, so every interaction we have with somebody inside and outside the business is an opportunity to build a relationship. This doesn't only apply to the teams that are directly interacting with the customer, but every single person in the company.
If you were in a coffee shop and overheard somebody say they worked for Zappos, you would expect that person, for no rational reason, to be a very kind person. If you bumped into a Buffer employee on the street, you'd expect that person to be somehow transparent and honest. If you met an Airbnb employee at a cousin's party, you'd expect her to be friendly and proud of her job. This stuff is not rational but if we're talking about building human relationships with customers - then let's be human.
No amount of 'tricks' or hacks will ever replace genuine human connection with your target audience - Kelsey Jones, Managing Editor at Search Engine Journal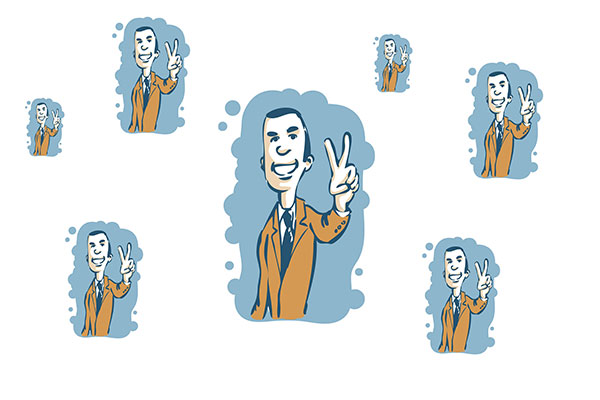 If you can trust your team to be kind, flexible and thoughtful in every interaction with customers, then it doesn't matter what channels or technology they use. Processes are important and they are key to scaling businesses, but they also need to make sense to your customers not only to you.
As a business, your ability to learn from customers is one of your most important assets. One way of learning from your customers is to pay attention and listen to what they say. No matter where, when or how they say it.
Want to learn more about customer relationships?
Find out what the world's top marketers learned from listening to their customers in our eBook:
Food for Growth - 159 secret ingredients served up by the world's top marketers