The most effective sales tactics and strategies aren't taught in textbooks, but rather by the people on the frontlines, doing the work and seeing the results. The people who've learned best practices from their own efforts are the ones you want to follow. Those who've learned what works and what doesn't from testing, iterating, and growing.
Although we certainly believe you should test your own ideas, sometimes it's nice to get inspired by those who've already been there and done that. By people who are on a mission to share what they've learned.
Why do they do this? Because the world is a better place when people are good at their jobs. When sales messages are targeted and not spammy. When stories are powerful.
Without ranting too much, here are the top 15 sales pros who share leading sales tips in real time.
1. Daniel Pink
Daniel Pink is known for sharing powerful influence and sales techniques taught using behavior science and research behind human motivation. He's the author of five books including New York Times bestsellers, A Whole New Mind, Drive, and To Sell is Human. To Sell is Human is his latest and uses social science, survey research, and rich stories to offer a fresh look at the art and science of sales.
On Twitter, Daniel covers a range of topics from education to creativity; from leadership to psychology, and beyond. Although many of his tweets don't seem directly related to sales, they're all tied to human behavior, influence, and how we learn — important elements to building an effective sales strategy.
Follow @DanielPink
2. Dan Waldschmidt
Dan Waldschmidt is the best-selling author of Edgy Conversations, which explores how ordinary people have achieved spectacular results. He teaches us how anyone can be a winner by making fundamental lifestyle changes. He's motivational, while being a realistic coach.
Follow @DanWaldo
3. Dharmesh Shah
Dharmesh Shah is the founder and CTO of HubSpot. Although he may not be an executive-level sales person specifically, he co-founded a company that helps businesses become smarter at sales. He tweets commentary on the startup industry as an investor, as well as helpful content around achieving scale, success, value, culture, and more.
Follow @dharmesh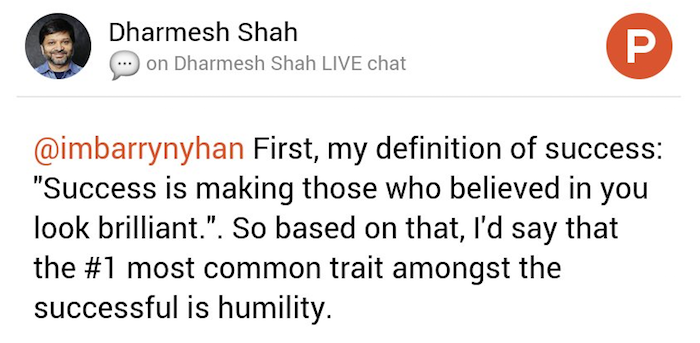 4. Jill Rowley
Jill Rowley is a startup advisor, keynote speaker, social selling evangelist, and sales enthusiast. In addition to talking about sales in general, she focuses on building a sales team and what motivates salespeople.
Follow @jill_rowley
5. Lori Richardson
Lori Richardson is a top sales influencer, speaker, consultant, and sales trainer. She shares a ton of sales advice on her blog at scoremoresales.com. Her tweets focus on anything from sales forecasting to using LinkedIn for sales; from the importance of diversity in business to scoring leads, and more.
Follow @scoremoresales
6. Steli Efti
Steli Efti is the co-founder and CEO at Close.io, a CRM SaaS company popular among startups. Steli is the king of direct advice. He doesn't hold back. Because of that, you can sense his passion for genuine and authentic sales in each one of his blog videos. He lends advice on every sales topic you can think of including cold calling, prospecting, and negotiations.
Follow @Steli
7. Jeb Blount
Jeb Blount is the founder of Sales Gravy, a company focused on helping business accelerate their sales and helping sales professionals build their careers. He's also the author of books, People Buy You, People Follow You, People Love You, and Power Principles and is an expert on human behavior in the workplace.
Follow @SalesGravy
8. Gerry Moran
Gerry Moran is a social selling pro, which is what he primarily tweets about - sharing interesting stats and trends around engagement and sales. He's the brains behind the Marketing Think blog, where he shares more in-depth research, insights, and advice around marketing and sales.
Follow @GerryMoran
9. Deb Calvert
Deb Calvert is a top 50 sales influencer and blogger. She helps other people be more effective by putting people first. She shares a ton of goodness around business strategy, leadership, and management.
Follow @PeopleFirstPS
10. Nancy Nardin
Nancy Nardin is the founder of Smart Selling Tools, an analyst and consulting firm specializing in sales productivity and sales performance improvement through the use of smart sales tools. Her feed is like an RSS of useful sales content.
Follow @NancyNardin
11. Matt Heinz
Matt Heinz is the person to follow if you're interested in how marketing and sales best work together. He runs a B2B marketing and sales acceleration firm that delivers measurable revenue results. His tweets focus on the intersection of sales and marketing, specifically on lead generation and management, as well as psychology, and workflow.
Follow @HeinzMarketing

12. Koka Sexton
Koka Sexton is the founder of Social Selling Labs and is currently working for LinkedIn, building a social selling machine. He tweets mostly about LinkedIn, but it's worth giving him a follow to learn more about their strategy.
Follow @KokaSexton
13. Max Altschuler
Max Altschuler is the author of Hacking Sales and the CEO of Saleshacker.com, a virtual two-day summit for forward-thinking B2B salespeople. Max previously built and scaled new age sales processes at Udemy and AttorneyFee, among other companies. Follow Max to keep up with Sales Hacker content.
Follow @HackItMax
14. Jill Konrath
Jill Konrath is a bestselling author of three books, sales acceleration strategist, and keynote speaker. Her newest book, Agile Selling shows salespeople how to succeed in a constantly changing sales world. Her blog shares similar advice. Follow her to keep up with the latest content from her various outlets.
Follow @JillKonrath
15. Kyle Porter
Kyle Porter is the CEO of SalesLoft, a sales development platform. Previously, he was the VP of Marketing for NanoLumens, where he built the sales and marketing organization and helped the company raise over $12mm in investment capital. Kyle tweets tips for your sales process, strategy, building a pipeline, and more.
Follow @KylePorter
By following all of these expert sales mentors, you're well on your way to becoming an expert yourself. Beyond following them, consider engaging and building a relationship with these pros. If they're in your city, ask them to coffee. People are usually happy to help those willing to learn, and relationships do nothing but increase your chances to learn and grow.
Want to empower your team? Discover four ways data can help motivate your sales team.
Related Posts: