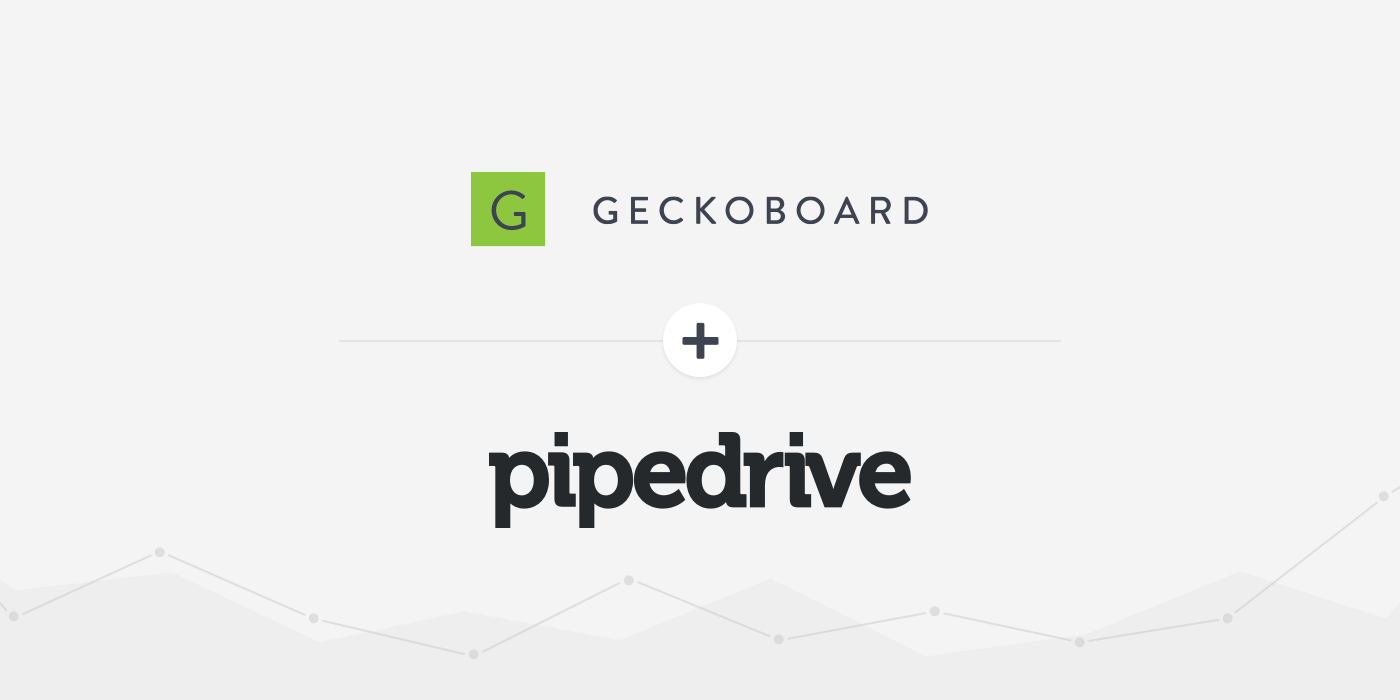 In a busy sales team it's almost impossible for everyone to know how the team is doing at any given moment and how individuals are contributing towards goals. Yet sharing up-to-date performance data with a live TV dashboard can have a huge positive impact on a team's overall performance.
For example, teams that are struggling to meet their targets can use live data to better understand where the bottlenecks are in their pipeline and quickly take action to keep them on track, without having to wait for a backwards-looking report to swing by.
Equally, for teams that have ambitious growth on their agenda, being able to visualise the results individual team members are generating day-to-day helps reps and execs to benchmark their own performance, make changes that help them keep up with (or outperform!) their colleagues, and celebrate successes as they happen.
And for marketing, customer success, upper management and any other part of the company that has a stake in the performance of a sales team, being able to instantly see how things are going in Sales can cut out the back-and-forth needed to keep them in the loop with important figures.
Having an easy-to-understand view of live sales metrics can make a real difference, which is why we're super-excited to launch a completely revamped Pipedrive integration that makes it effortless to build easy-to-understand TV dashboards that make important metrics unmissable!
What's new?
Our Pipedrive integration isn't just a small tweak to what we had before. Oh no.
We've re-built the integration from the ground up to give you, the dashboard creator, far more power to visualize the metrics you care about.
Want to celebrate how many new deals have been created today so far? Easy.
Need a co-ordinated push to make more calls so you can hit your goal this month? Broadcast your targets vs your current performance in a few clicks.
Fancy injecting some healthy competition to improve win rates? It takes seconds to display a leaderboard showing who on the team has closed the most deals this month.
With our our time-saving presets it's effortless to pull in a range of deal and activity metrics and display them using our easy-to-understand visualizations.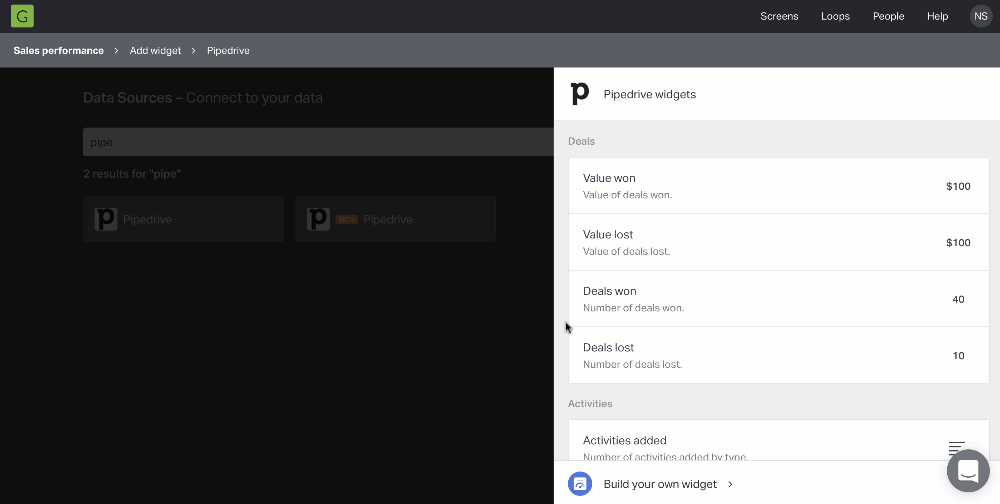 Want to go deeper? Our new Pipedrive integration has all the extra filters you need to have complete control over the finer details.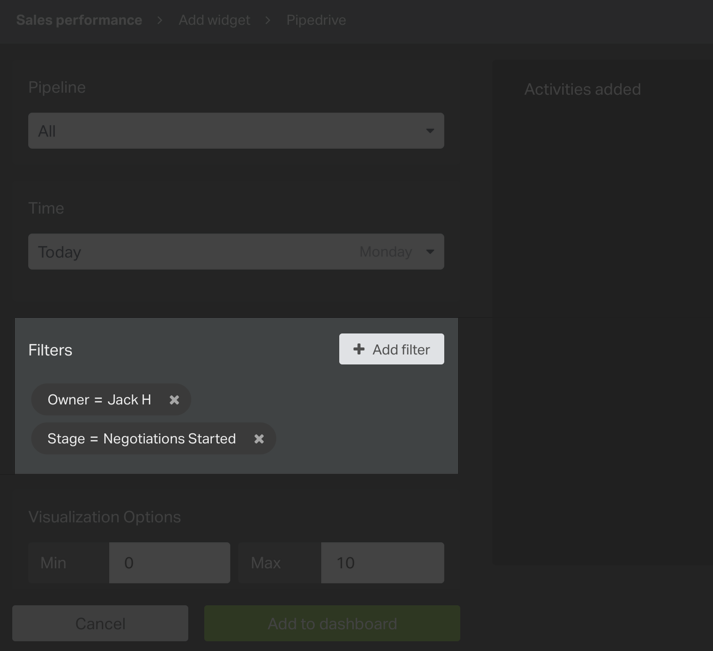 Add in the ability to keep track of your progress towards your targets, and you've now got the power to keep a team motivated and informed with minimal effort.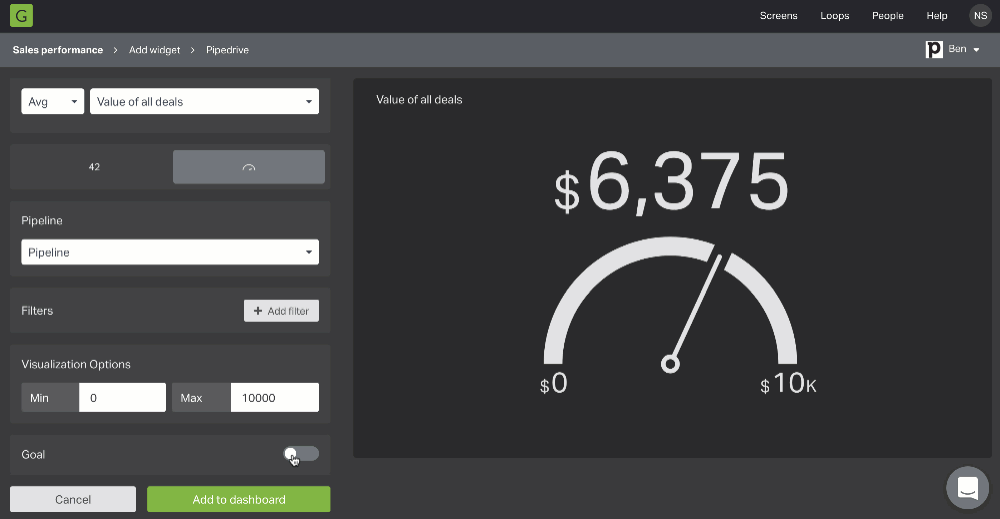 Geckoboard's new Pipedrive integration is available now - log in to let us know what you think!