Geckoboard connects securely with your Freshdesk account, so you can boost the visibility of live ticket metrics and support goals on an easy-to-understand TV dashboard. This allows you and your team to:
Understand at a glance how your support operation is running
Automatically flag when important metrics are performing well or poorly to ensure fast action and improvement over time
Balance everyone's work between channels based on current ticket volume
Call out top performers to encourage cooperation and friendly competition
Increase the wider company's awareness of Support's hard work
Get the exact metrics you need with powerful filters
Visualizing your core Freshdesk metrics is simple with Geckoboard. You can filter by agent, group, priority, status, custom fields, and more to display the exact metric you need.
Key metrics
Ticket volume

First Response Time (FRT)

Resolution time

Unassigned tickets

Customer Satisfaction Score (CSAT)

Tickets by category

Top ticket solvers

And many more...
Choose from beautiful visualizations, like these:
Ticket Volume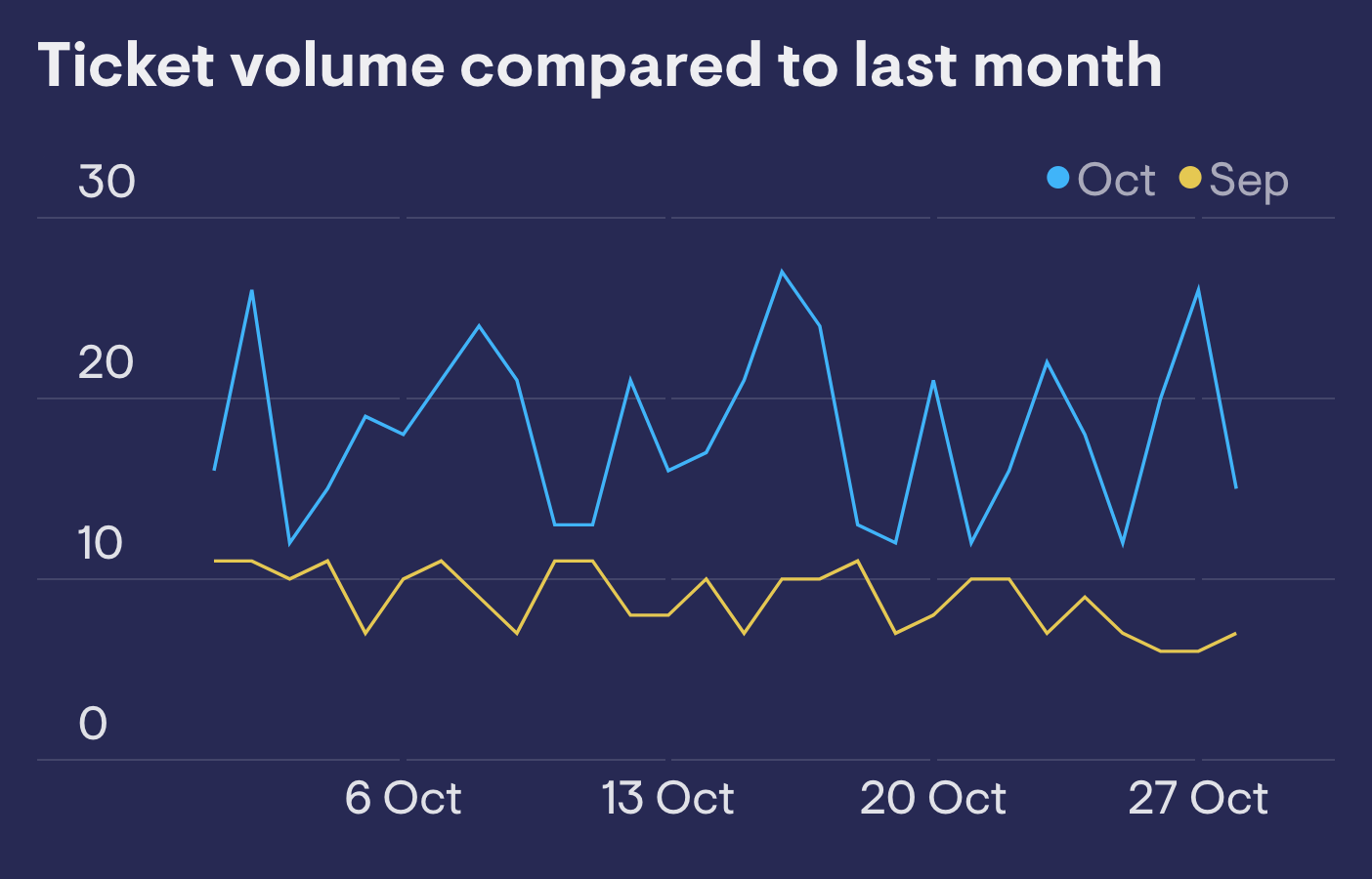 First Reply Time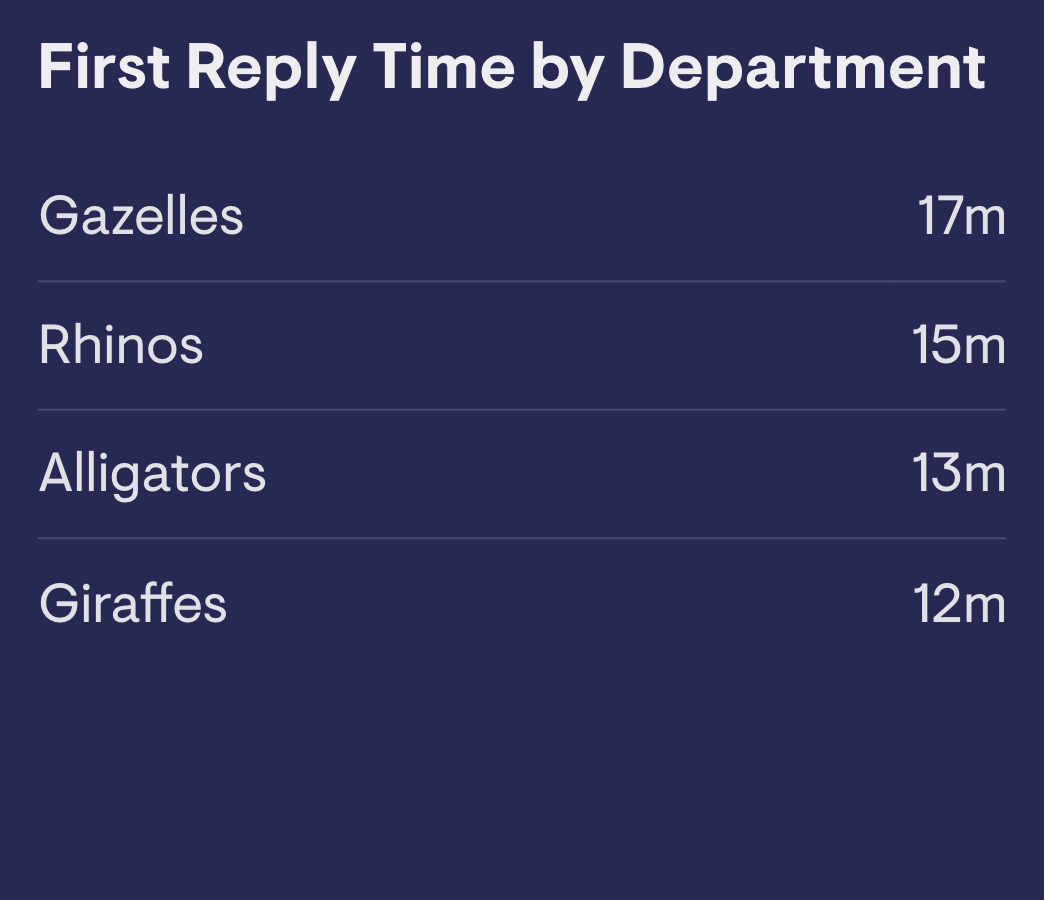 Satisfaction Score