Smarter Google Analytics Number and Leaderboard widgets
We've changed the way Google Analytics Number and Leaderboard widgets are set up.
Number widget: We've consolidated several number widgets into a single widget that allows you to choose from a much wider range of GA metrics to display on your dashboard. We've also added pre-built filters that allow you to easily fine-tune your widget, available in a simple drop-down.

Leaderboard widget: In similar fashion to our GA number widget, we've consolidated all our GA list widgets into a single leaderboard that offers access to many more metrics from Google Analytics. Pre-built filters have also been added, and we've made some tweaks to the design to make it easier to read the values.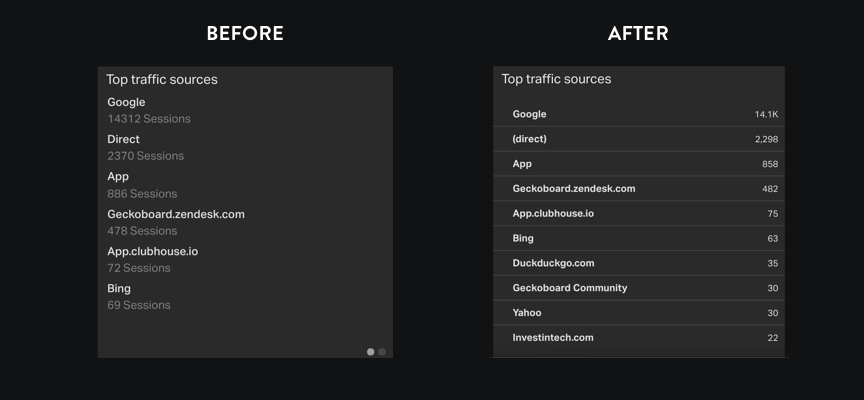 Using the older versions of these two widgets? Don't worry: these will continue to work and you can still copy and edit them.