Geckoboard connects easily and securely with your Facebook Ads account, so you can bring key campaign metrics together and display them on an easy-to-understand, highly visible TV dashboard. This helps you and your team to:
Get the exact metrics you need with powerful filters
Geckoboard supports key campaign performance and conversion metrics across Facebook's advertising network, including Instagram, Messenger and Audience Network. It also allows you to filter metrics for specific ads, ad sets, and campaigns.
Key metrics
Reach

Unique clicks

Click-through rate

Cost per click

Spend

Number of app installs

And many more...
Choose from beautiful visualizations, like these:
Return on ad spend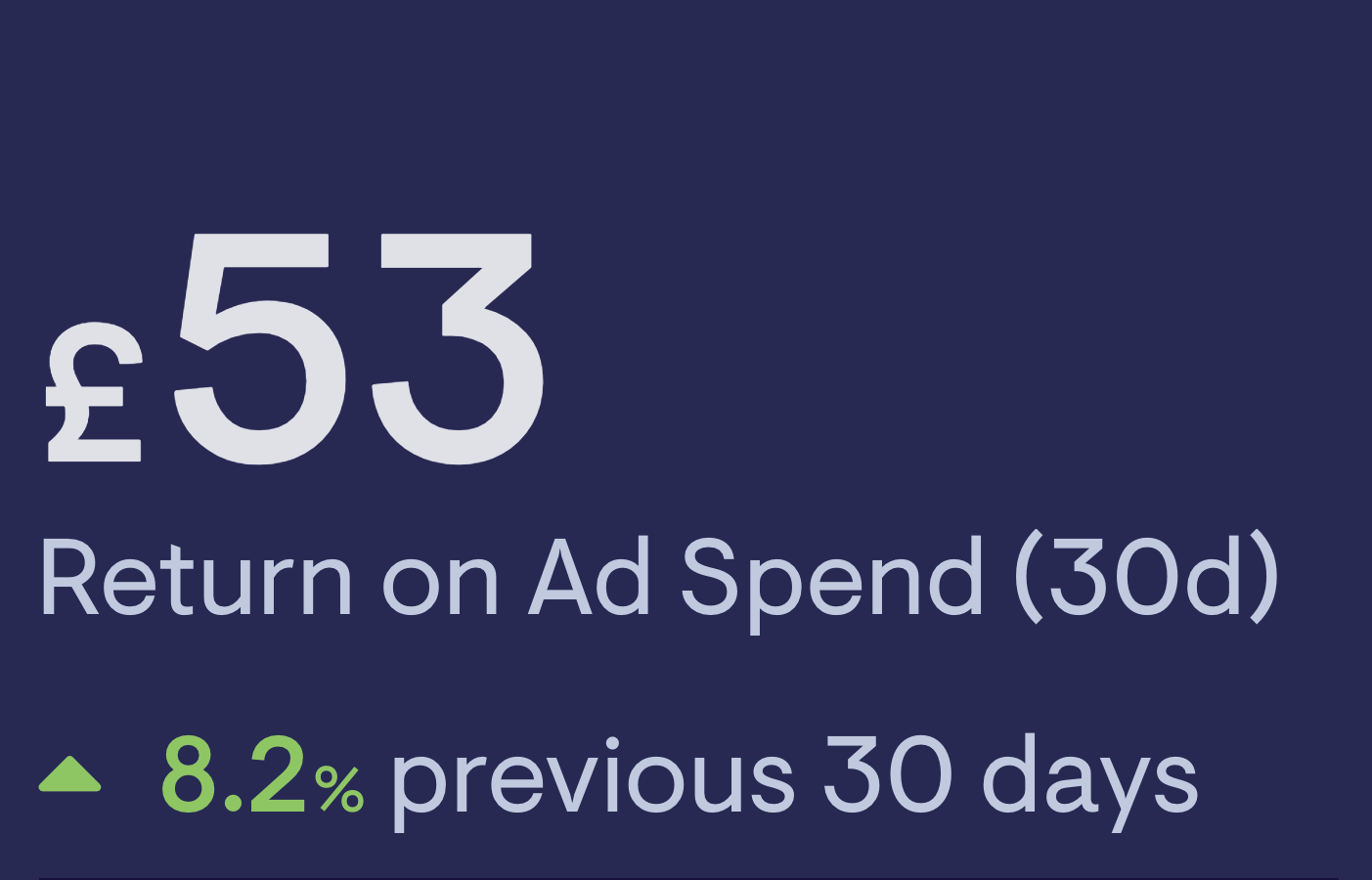 Clicks vs installs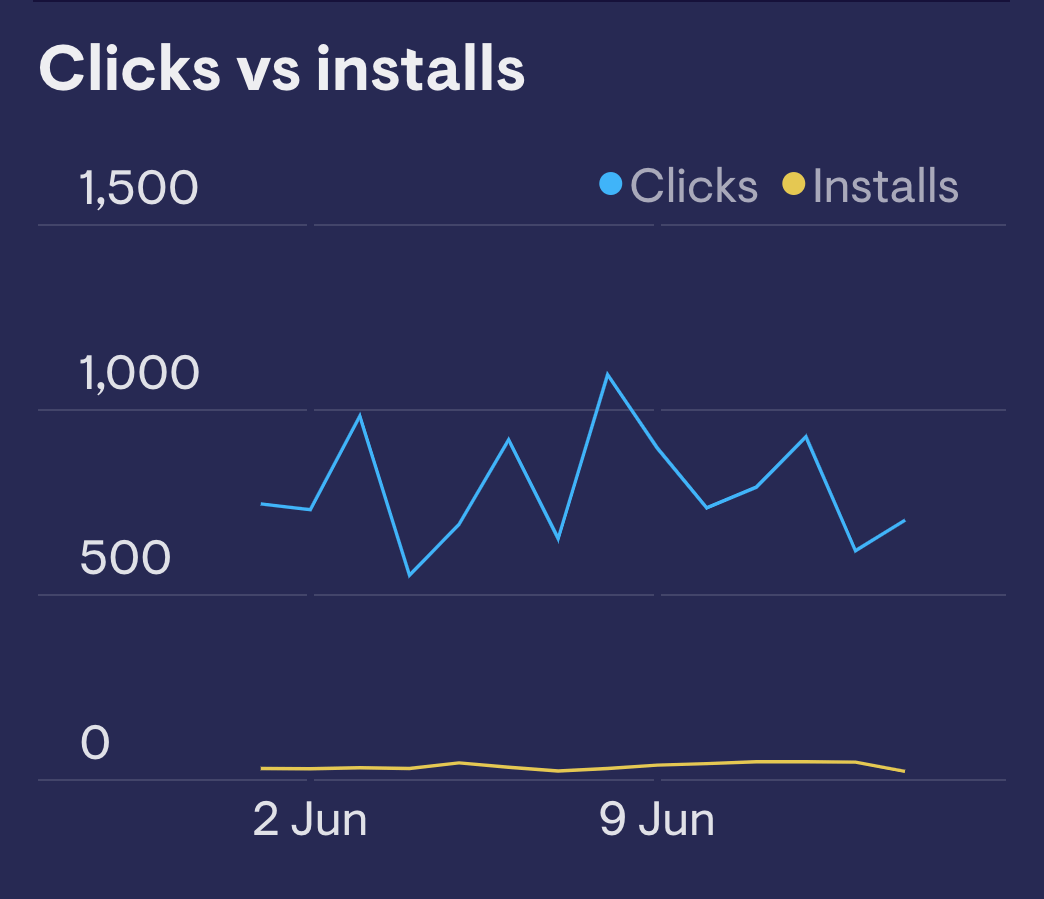 Value of leads