Geckoboard connects securely with your HubSpot account, so you can display key deal and contact metrics on an instantly-understandable, highly visible TV dashboard. This allows you and your team to:
Monitor deal, company, and call metrics in real time, to instantly pinpoint areas for improvement and ensure pipelines are healthy
Draw attention to crucial targets for a period, and automatically signal when these targets are hit
Keep spirits high by celebrating top performers and encouraging friendly competition
Showcase the team's hard work to the wider company
Get the exact metrics you need with powerful filters
Geckoboard supports all key metrics for HubSpot's Sales Hub like deals, contacts, calls, and meetings. It also lets you to filter by stage, owner, deal-type and more so you can display the numbers that are most useful for your team.
Key metrics
Created/closed deals

Created/closed companies

Created calls

Created meetings

Value of deals

And many more…
Choose from beautiful visualizations, like these:
Closed won deals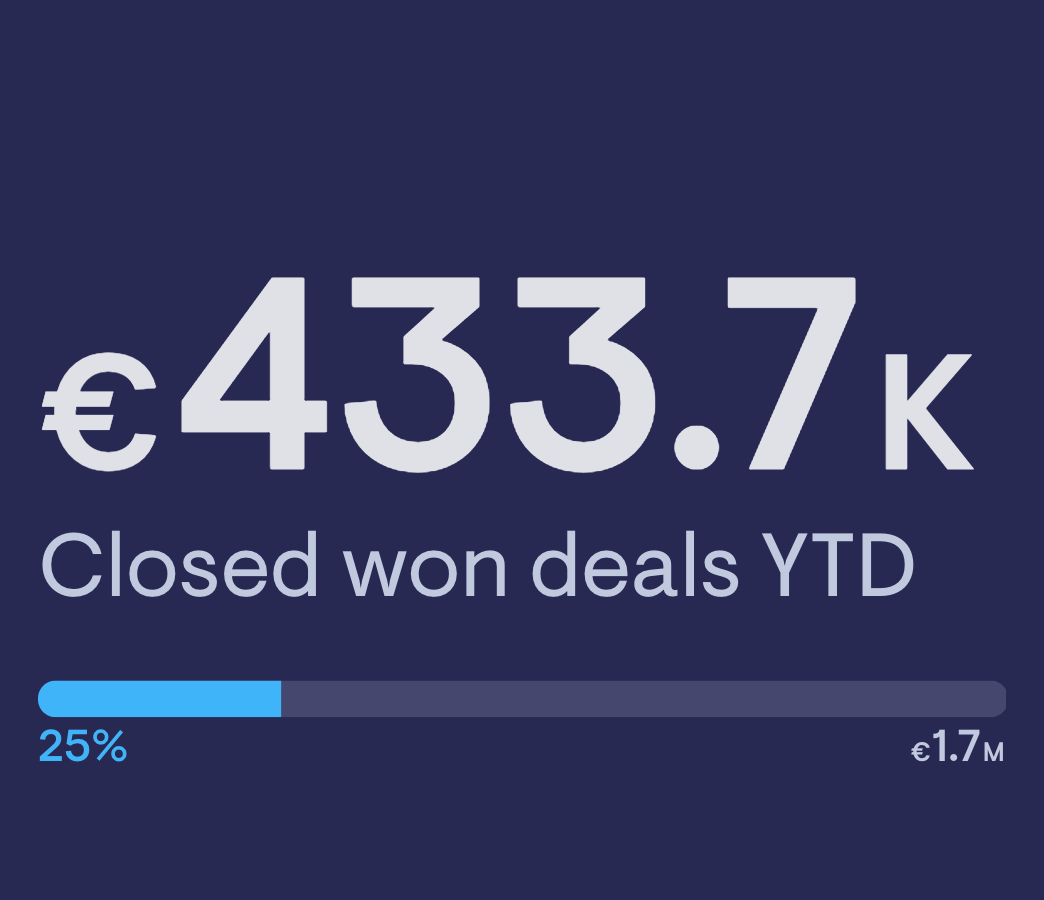 Closed won deals by owner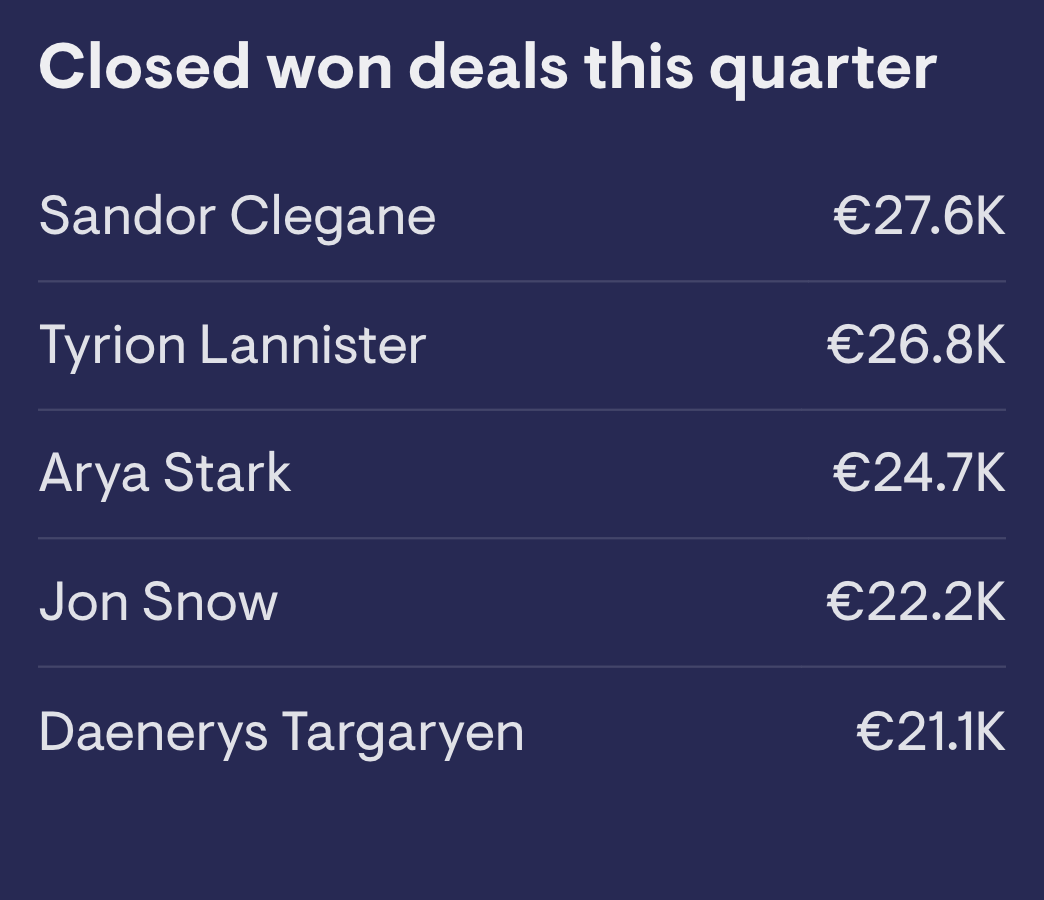 New opportunities