Geckoboard connects securely with your Salesforce account so you can transform static Salesforce reports into engaging TV dashboards. By broadcasting live data that updates automatically, along with your performance goals, you and your team can:
See how your sales pipeline is performing at a glance
Spark friendly competition and boost motivation with live leaderboards
Highlight star performers and learn from each other
Improve performance over time by displaying your targets, and automatically flagging when metrics are doing well or poorly
Get the exact data you need
Geckoboard visualizes data from reports you've already set up in Salesforce (Enterprise, Unlimited, Developer or Performance editions). Plus, it supports a range of filters so it's easy to visualize the performance of specific stages of your pipeline, different teams, individuals, and much more.
Choose from beautiful visualizations, like these:
Closed won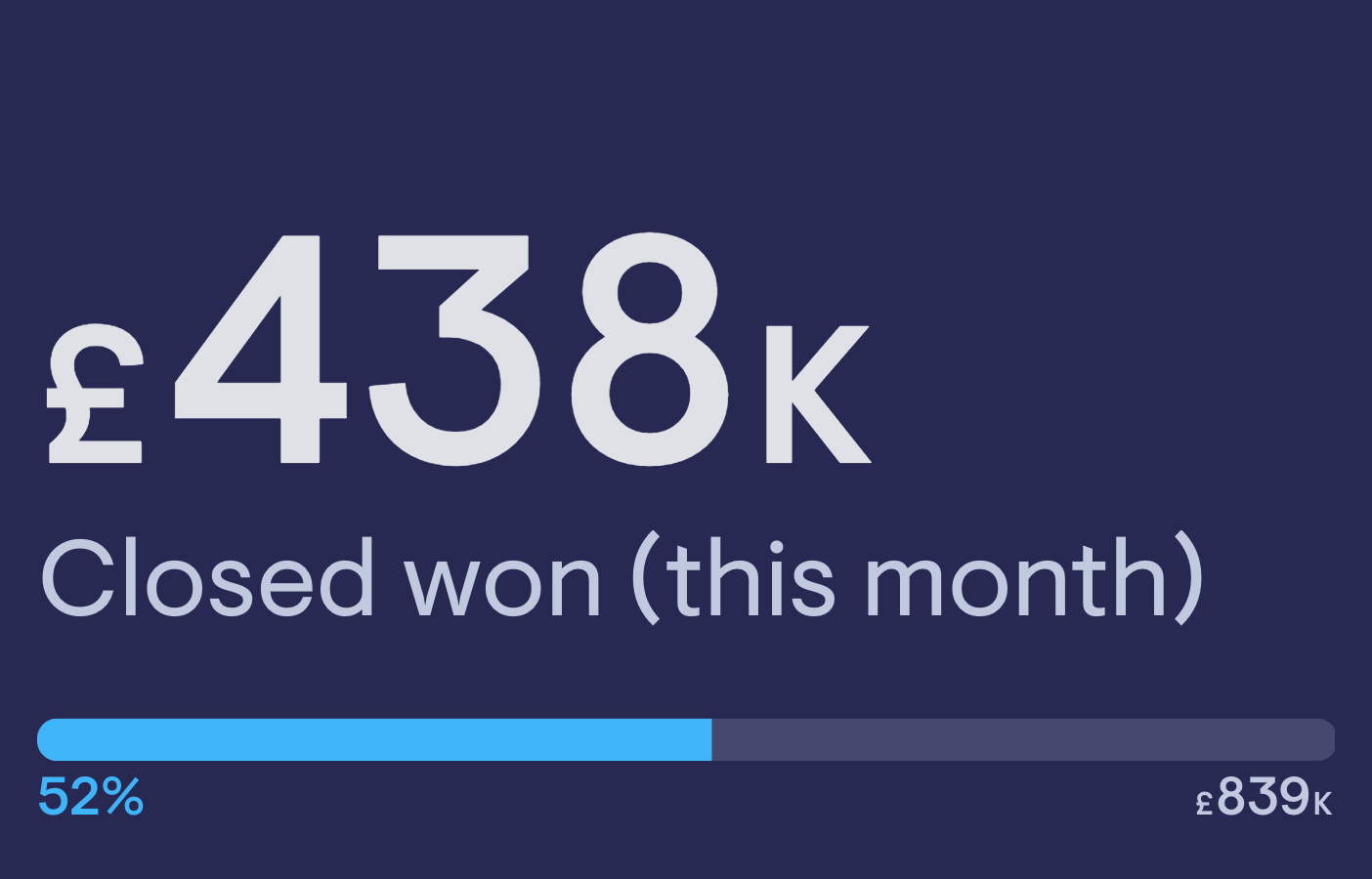 Closed won by owner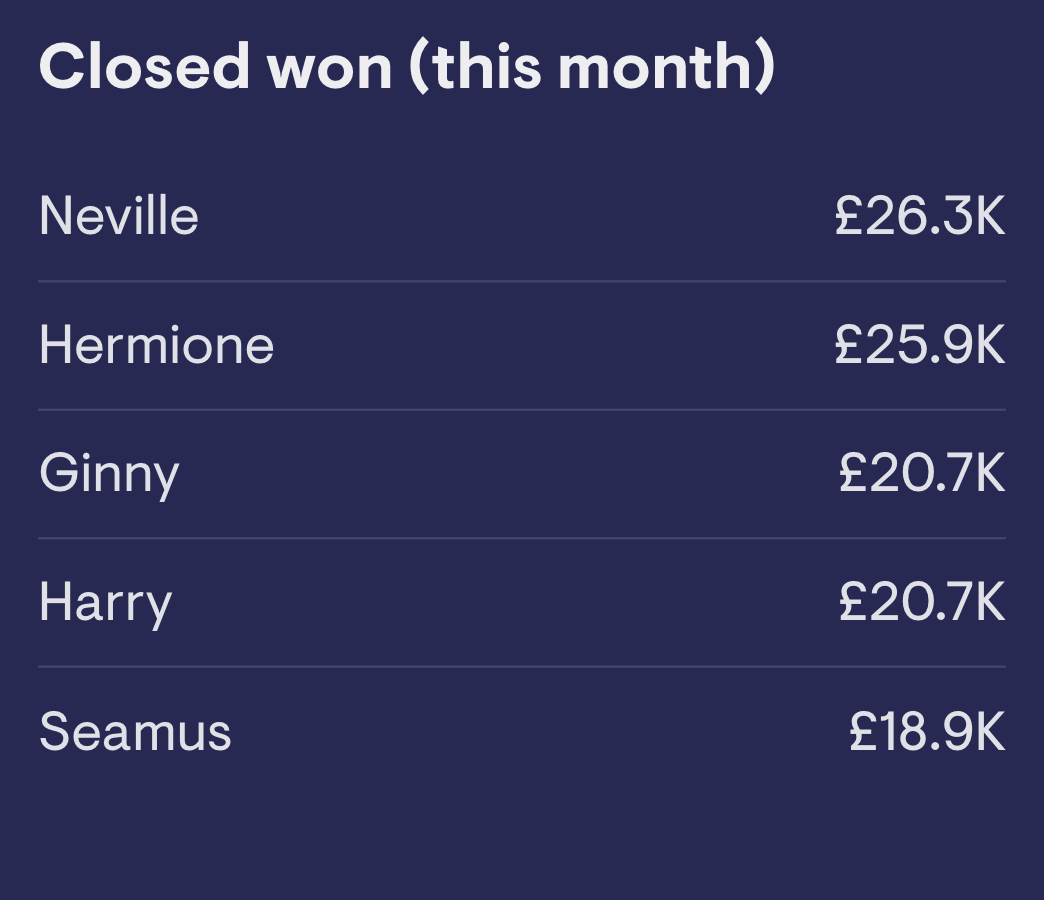 Sales pipeline