Send Dashboard Snapshots to private Slack channels
Our integration with Slack, which allows you to schedule daily snapshots of your dashboards to Slack, now supports posting to private Slack channels.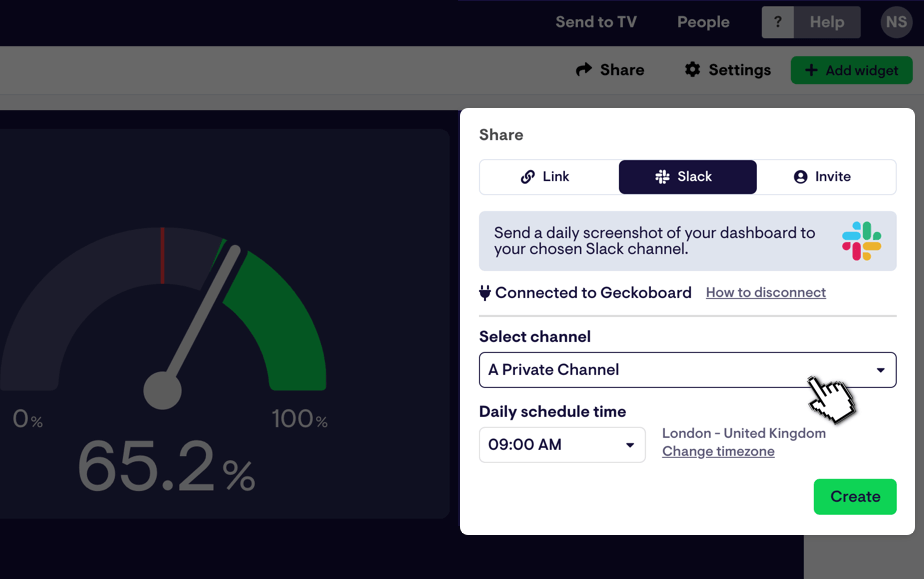 Note: If you connected Geckoboard to Slack before June 2nd 2020, you will need to remove that connection and reconnect as before in order to post to private channels. For more information on how to do this, check out our support article!