Email snapshots
Today we're excited to announce we've launched one of our most-requested features to date: email snapshots!
Click 'share' on any of your dashboards, and you'll now be able to schedule a screenshot of your dashboard to be automatically emailed out to your contacts, on a schedule of your choice. They don't have to be Geckoboard users - dashboards can be sent to any valid email address as long as the recipient responds to the confirmation email we'll send first.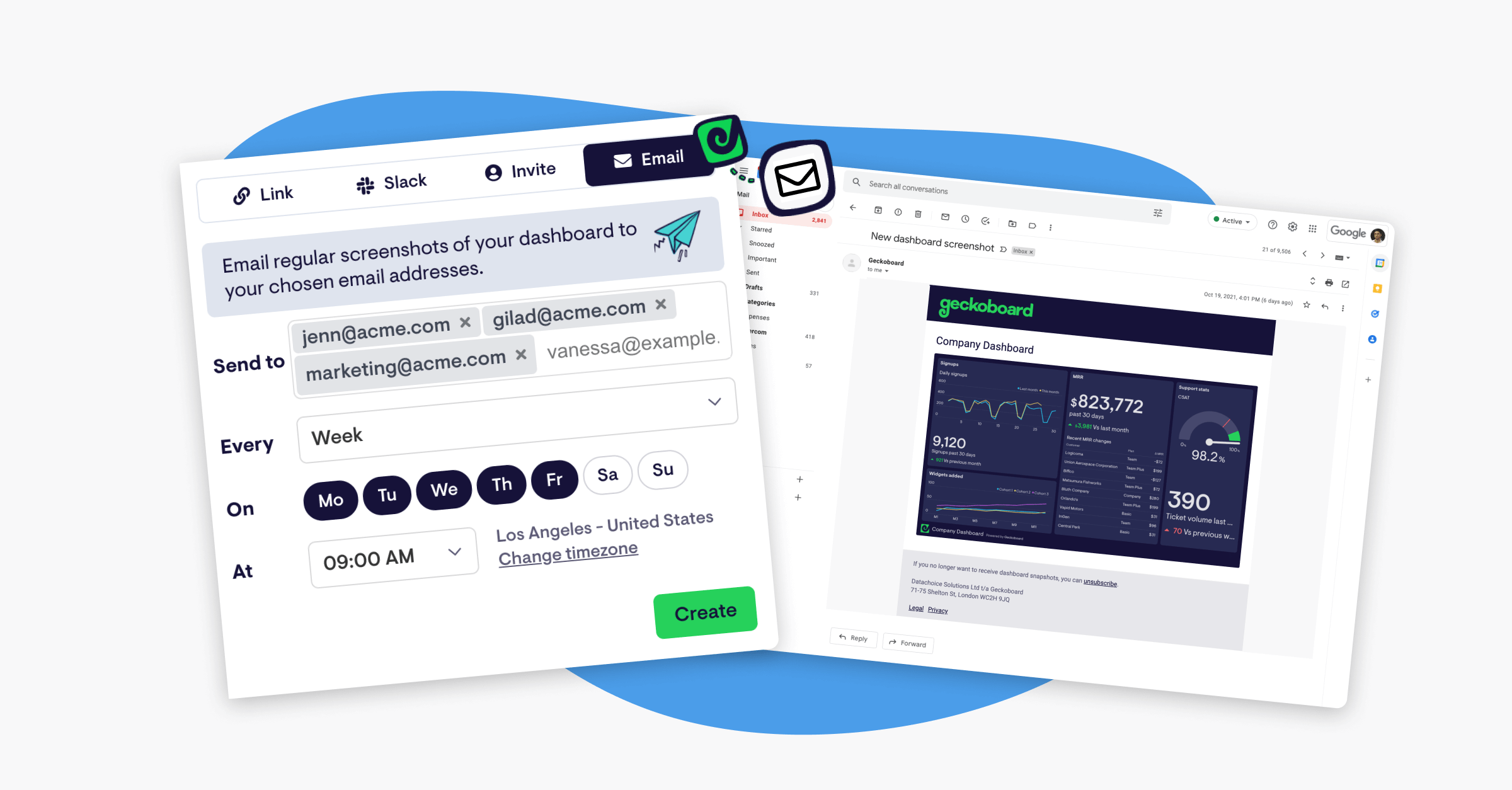 From then on, they'll receive a snapshot of that dashboard on the days you've chosen at the time you've specified. Perfect for setting things up for a productive morning, wrapping things up end of day, monthly stakeholder updates, or regularly keeping company-wide goals top of mind.