New Wistia, Freshservice, Dixa, SatisMeter, Orbit and Delighted data sources
We're kicking off 2022 by adding a whole bunch of brand new data sources 🎉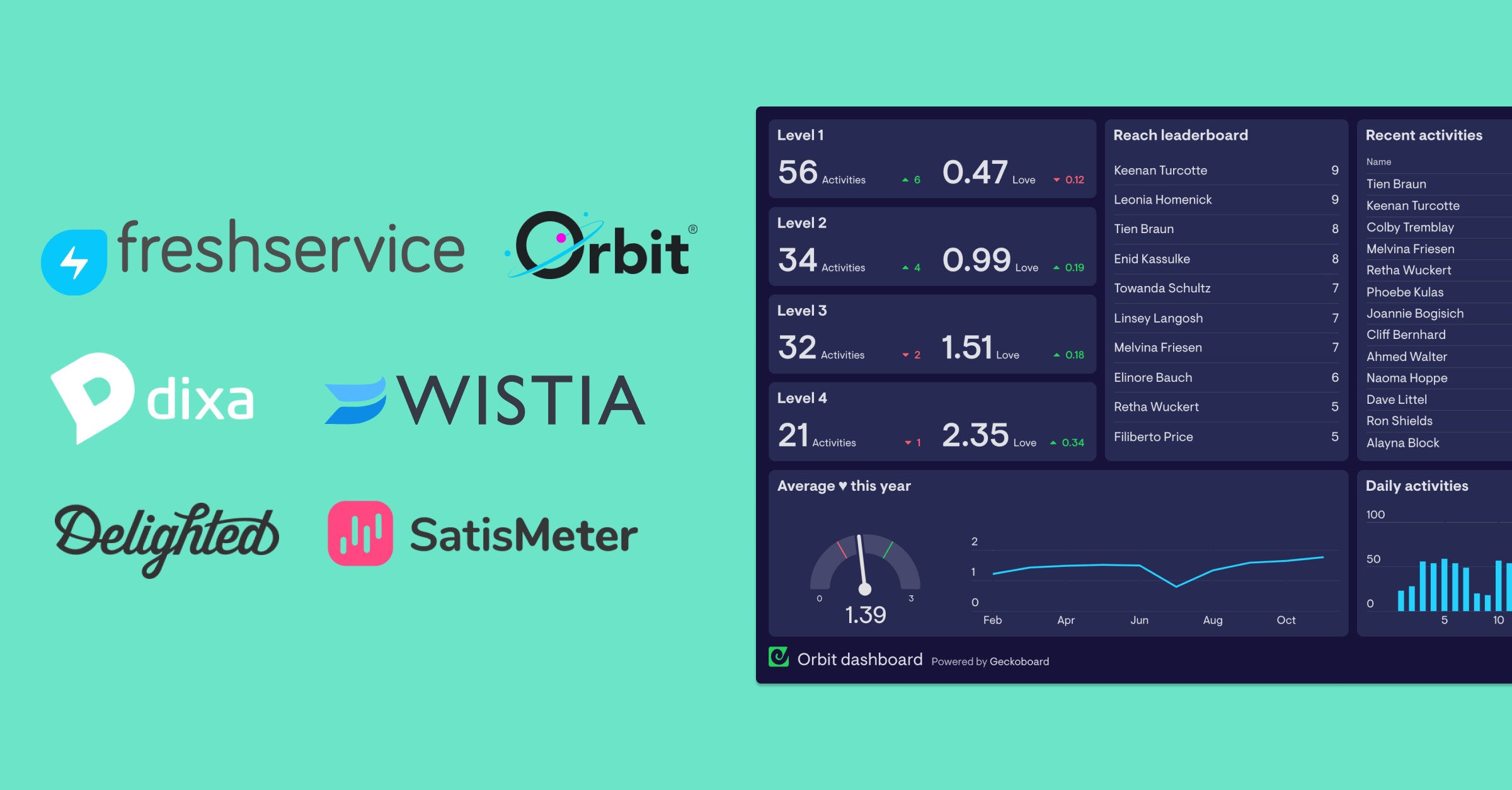 Wistia: track the performance of different videos on your Wistia account, with metrics like total view count, unique views, play time and engagement.
Freshservice: Track ticket volume, time to respond, time to resolve, time to close, as well as surfacing a feed of tickets, filterable by priority, status, type, requester, deal ID and more.
Dixa: See how many agents are online, and see a list of all agents by their current connection status or presence.
SatisMeter: Track the results of NPS surveys, with a number of metrics like NPS, promoters, passives, detractors and more.
Orbit: Monitor the results of your community-building effort by surfacing metrics like number of activities performed by members of different orbit levels, reach, love, and more.
We've also shipped a new Delighted data source, replacing our previous version, which provides a more streamlined widget-building experience for showing metrics like NPS, number of survey responses, promoters, passives and detractors, as well as a feed of survey results as they come in.