Interactive View (beta)
Investigate interesting changes to your metrics in Geckoboard, without jumping into more complicated tools, with our new Interactive View (currently in beta).
NB: This beta is currently available on Zendesk Support, Intercom, Facebook Ads, Google Analytics 4, Google Search Console, Shopify and Stripe widgets.
–
Sometimes seeing a number change on your dashboard can make you want to dig a bit deeper to understand what's going on. Spikes in support tickets… drops in website traffic… unexpected changes in ad spend… a quick diagnosis of what's going on can make all the difference.
Unfortunately, investigating further often means opening up much more complicated tools that make surfacing the data you need tricky (or in some cases, impossible). So we're excited to announce the beta of Interactive View - a new way to quickly unpack metrics, right within Geckoboard.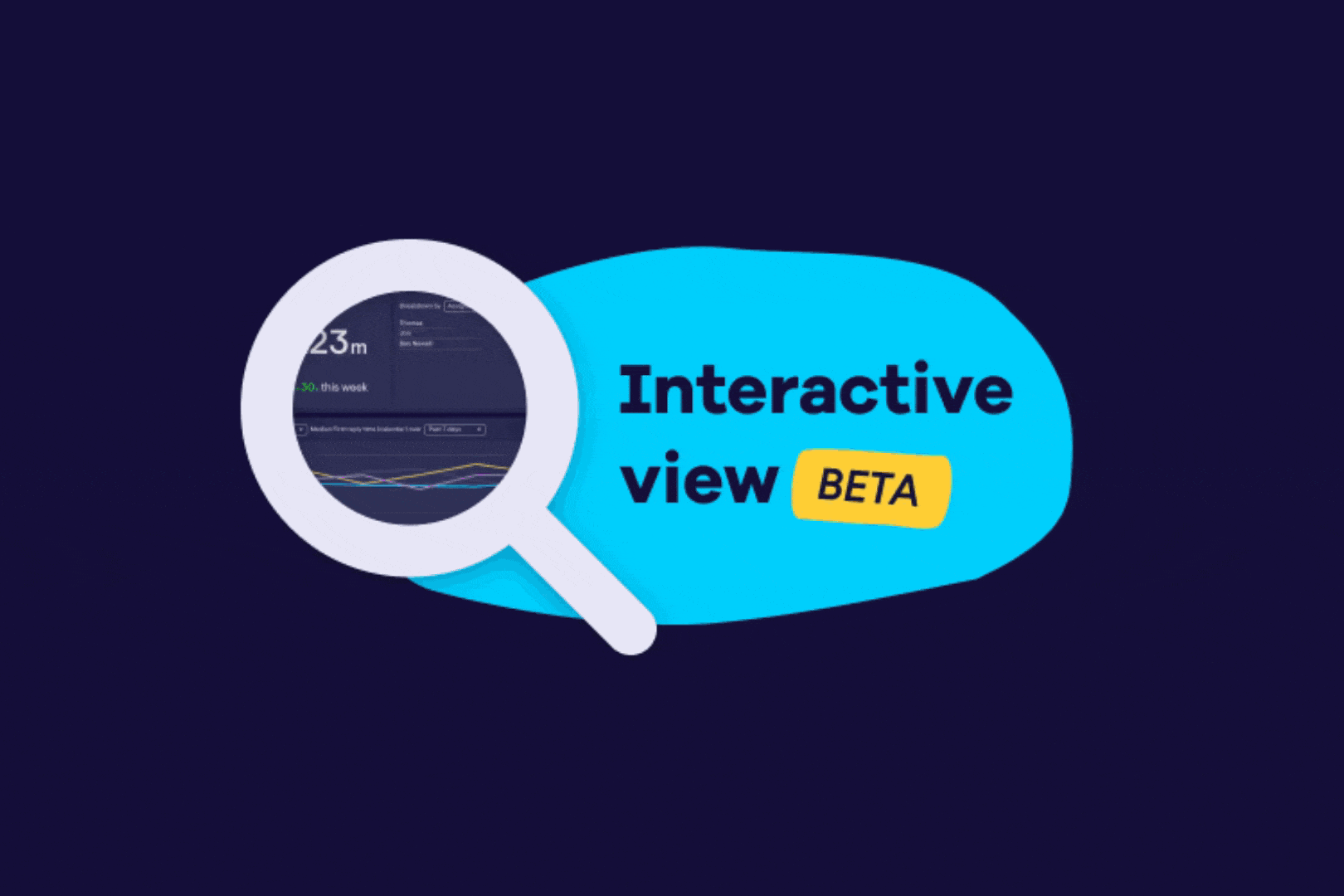 Want to dig into a specific metric? Hover over your widget and click the 🔍 magnifying glass icon to open up a new space to investigate your data in, without affecting your dashboards.
Break down metrics by different properties: Depending on the metric, choose from a selection of properties and dimensions that can provide extra context.
Explore different time periods: Easily switch between time periods to see how your metric compares with recent performance.
View source data (Zendesk Support only): Easily see, and navigate to, the original source of data that makes up your widget (in Zendesk's case, tickets).
Download source data as a CSV (Zendesk Support only): Export source data for further analysis or reporting in a click.
Read more about how you can use Interactive View day-to-day in our blog post, 5 examples of Geckoboard's Interactive View in action
Interactive View is in Beta - hit the Feedback button at the top of the screen with it open to share your feedback!