Easily pair a TV and remotely manage your dashboards
We've just launched a new, much easier way to display your dashboards on a TV! When logged in, the new 'Screens' option at the top of your account now allows you to securely pair a screen without having to type in a long sharing link into your TV. Once paired, you can now instantly change which dashboard from your account is displayed on your screen without having to type in a new sharing link or visit your screen.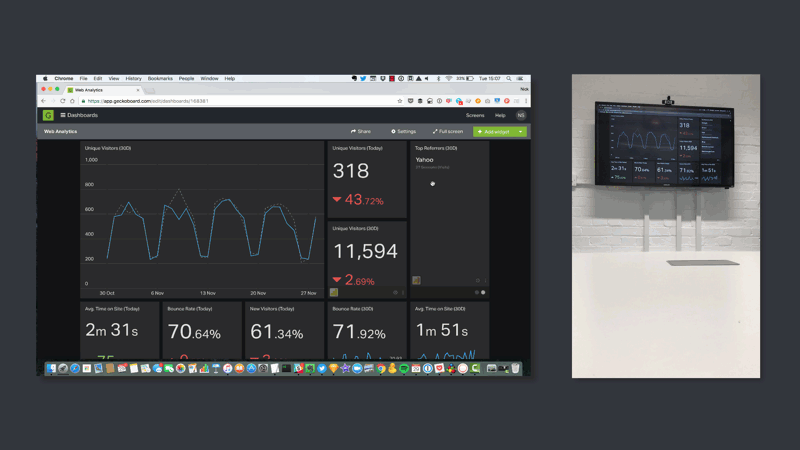 For anyone using one of our recommended devices for running a browser on a TV we've also launched a Chrome OS app that makes it much easier to boot directly into your dashboards, removing the need to reconfigure your TV each and every morning.
Read more about what's new in our launch post, or click 'Screens' the next time you log into Geckoboard to try it out.