Layout & display options for building better TV dashboards
Make your dashboards even easier to read on a large screen in just a click!
Your dashboards need to be easy to read and visible to everyone in your team if they're going to be a successful driver for change in your business, and we know how frustrating it can be to have to squint or move closer to a screen just to read a widget title or label.
That's why today we're excited to launch a few small but high-impact changes that increase the readability of your dashboards.
Now, all new dashboards will benefit from having our new Large Font Mode applied by default. This new mode bumps up the size of important labels and text to make them much more legible from far away. In addition, lines that indicate trends (for example in our line charts and some versions of our number widgets) increase in thickness when Large Font Mode is activated to keep visualizations balanced.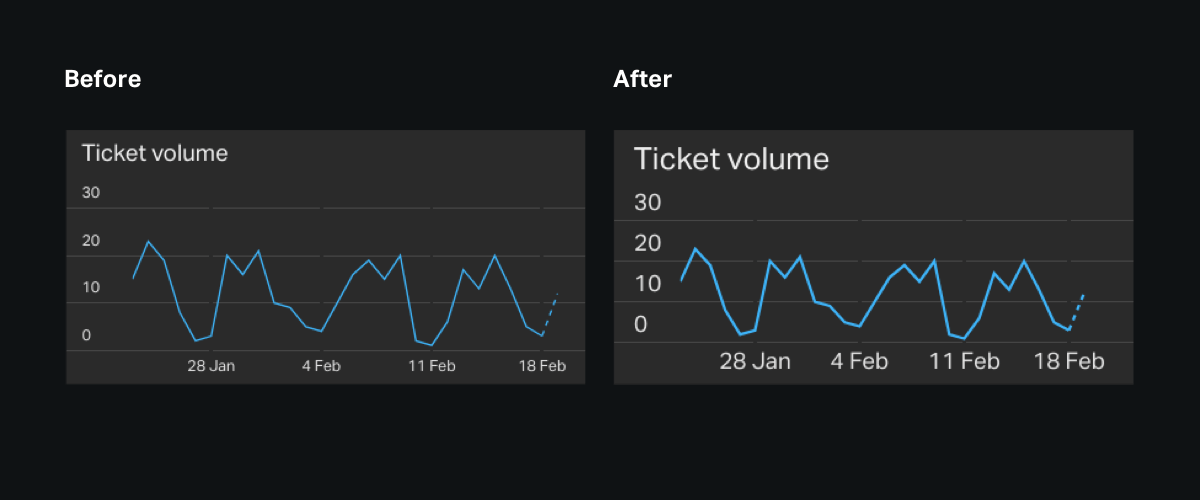 Although new dashboards have Large Font Mode applied automatically, you can toggle this on or off within a new "Layout and display" section within your dashboard's "Customize appearance" menu.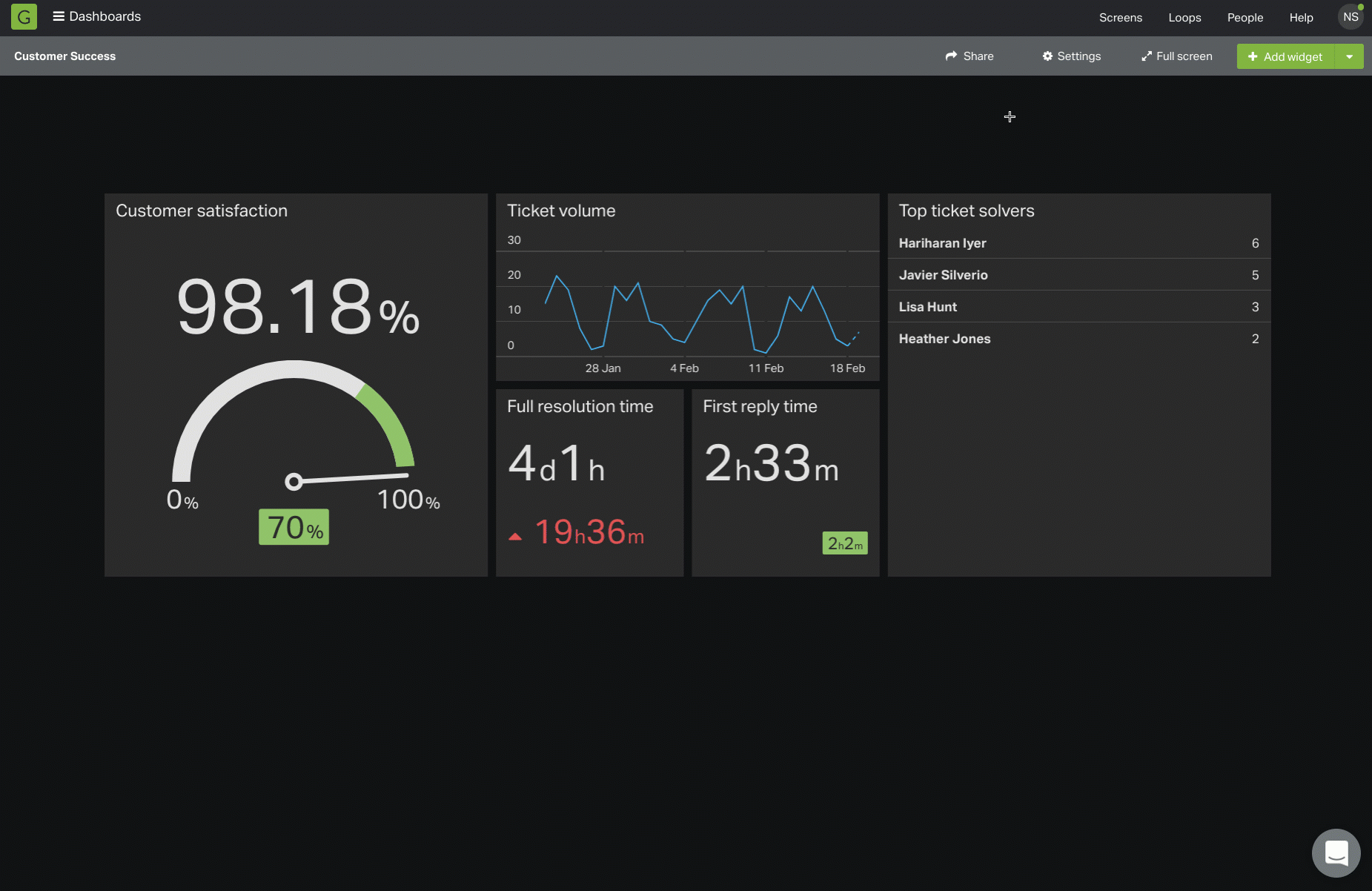 Today's changes are part of a bigger project that's focused on making it even quicker and easier to build excellent large screen dashboards. If you're displaying dashboards on a screen and would like to test some of the new things we're working on we'd love to run them past you to get your feedback. Start a chat with us the next time you log in and we'll be in touch with further details!