Pipedrive integration
Today we're excited to announce a completely revamped Pipedrive integration! Our new integration has been rebuilt completely from the ground up to make it quick and easy to build a great-looking TV dashboard that keeps your sales team motivated and informed throughout the day.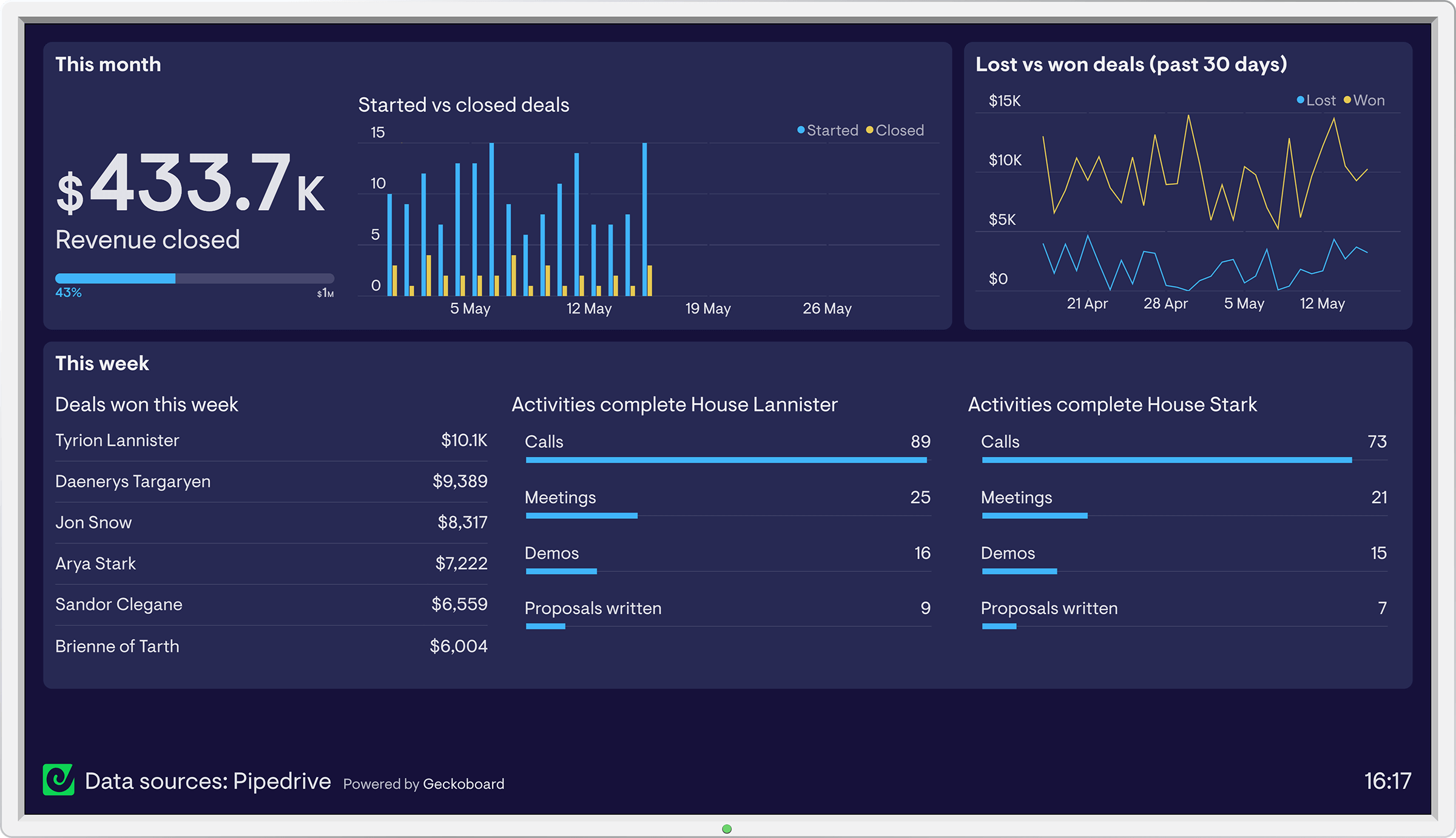 Want to celebrate how many new deals have been created today so far? Easy.
Need a co-ordinated push to make more calls so you can hit your goal this month? Broadcast your targets vs your current performance in a few clicks.
Fancy injecting some healthy competition to improve win rates? It takes seconds to display a leaderboard showing who on the team has closed the most deals this month.
Our powerful new integration makes it effortless to build a motivating sales dashboard with time-saving presets, easy-to-understand visualizations and powerful filters that give you complete control over all the finer details.
Log in to give the new integration a spin, or read more about how it works in our announcement post!