Our new Shopify data source is out of beta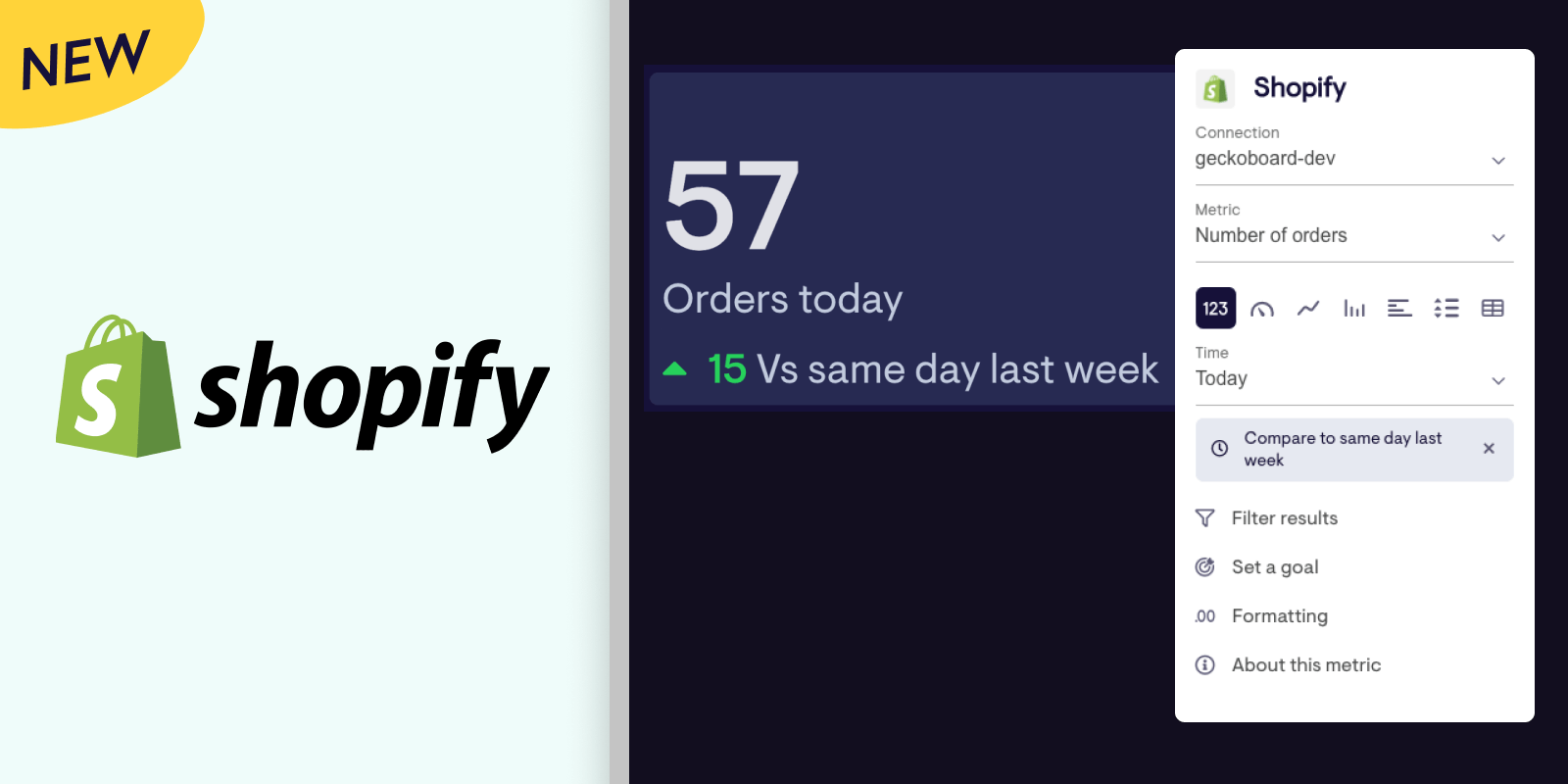 We've been refining our new Shopify data source and are thrilled to bring it out of beta! If you haven't tried it already, our rewritten integration with Shopify brings:
More metrics, including sales, orders, orders that have been cancelled, unfulfilled, fulfilled or that are pending, and average order value and more
New ways to break these metrics out, for example by location, order tag or channel, and now you can compare these on the same visualization
Easy comparison of today's performance against previous periods, and the same day last week
Simpler authentication between Geckoboard and Shopify accounts
The ability to pull data from multiple Shopify accounts
And much more!
For more information check out our docs, or give it a spin yourself!