Shopify dashboards
Securely connect your Shopify account to Geckoboard, and easily create live data dashboards to monitor and improve your store's performance. In minutes, you can build easy-to-understand, real-time Shopify dashboards that can be easily shared around your organization with a link, using our Slack integration, or displayed on a big screen in your office space.
Always know your Total Sales or Number of Orders for the current period
Get extra detail, with visualizations that show orders and sales by status
Add useful metrics from other data sources to give an overview of your online store's performance, and help you make meaningful improvements
Monitor every aspect of your Shopify store
Geckoboard makes it easy to visualize core Shopify metrics using a range of straightforward visualizations, which can be broken down by billing location, currency, order tags (and more!), and for time periods spanning the last 31 days right down to the last hour.
It's also easy to bring metrics together into one dashboard from several different stores on your Shopify account, and other data sources like Google Analytics or Facebook Ads too.
Key metrics
Sales today

Total sales volume over time

Average order value over time

Orders by channel

Canceled orders grouped by cancellation reason

Sales by billing location

...and more
Choose from beautiful visualizations, like these:
Sales this month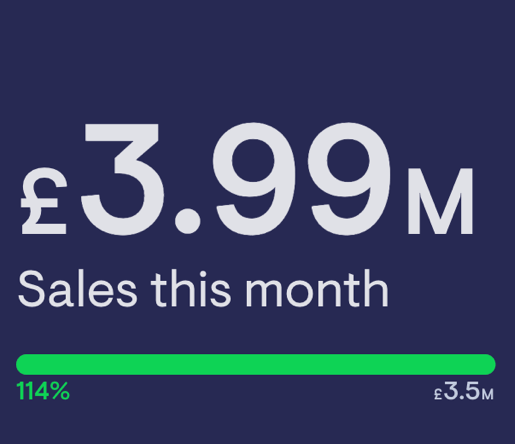 Orders today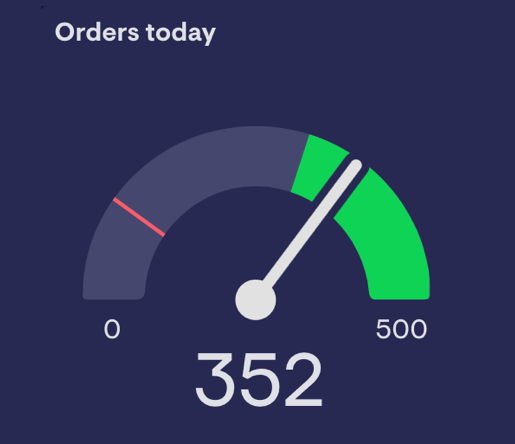 Orders fulfilled