Geckoboard mobile experience
When you're away from your desk your business doesn't stop. So today we're thrilled to announce a new mobile experience that makes accessing smartphone-friendly dashboards a breeze no matter where you are and what device you're using!
We want mobile dashboards to be awesome for everyone, and whilst our old iOS app went some way towards making this possible, keeping it updated with all the new features we've been releasing has been tough (plus we've always felt it kind of sucked that we didn't support other mobile operating systems).
Well, today that changes.
Whether you're using Android, iOS, Windows 10 or any other mobile OS we're happy to say you can now access mobile-friendly dashboards that support all our visualizations, goals and status indicators directly from your smartphone's home screen.
##Access through your browser and as an app
Our new mobile experience is what our developers like to call a "Progressive Web App". Don't worry if that means nothing to you - what will mean something to you is you can now load mobile-friendly dashboards on your device of choice simply by logging into Geckoboard in your mobile browser.
Once logged in, you'll be able to browse all the dashboards on your account in all their glory, with all your widgets, goals, and status indicators intact.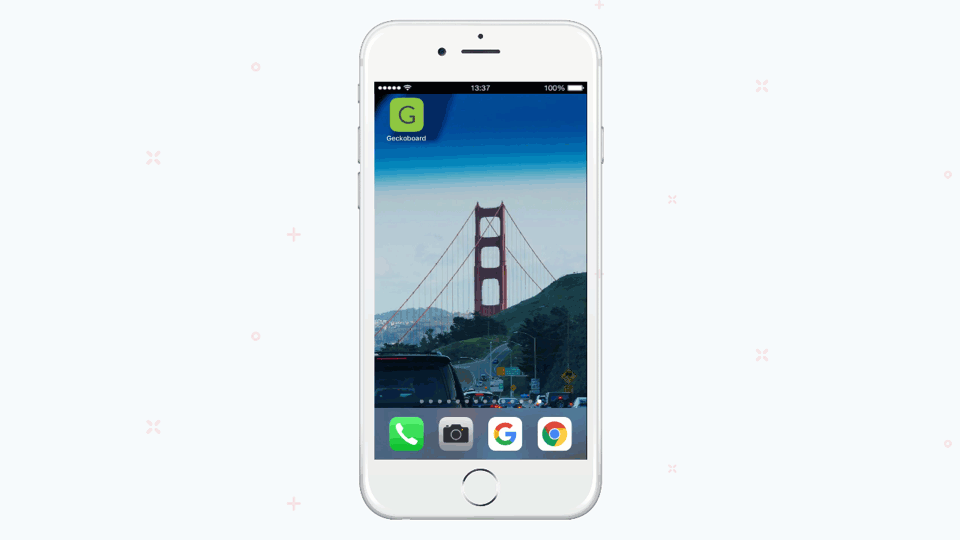 Missing the panache of loading your dashboards directly from the home screen of your phone? You can save Geckoboard to your phone as if it were an app using these simple instructions for Android and iOS.
##What does this mean for the iOS app?
We will no longer be actively developing our native iOS app and we strongly recommend replacing the Geckoboard iOS app using the tutorial linked above to take advantage of all the good things we're constantly releasing.