Agent availability metrics in Zendesk Talk
We've added a few more metrics to our Zendesk Talk integration to make your dashboards even better at highlighting when your team is over or under resourced.
Add a Zendesk Talk number widget, and you'll now have the option to show how many agents are available, on call or who are on wrap up, which you can then filter by group.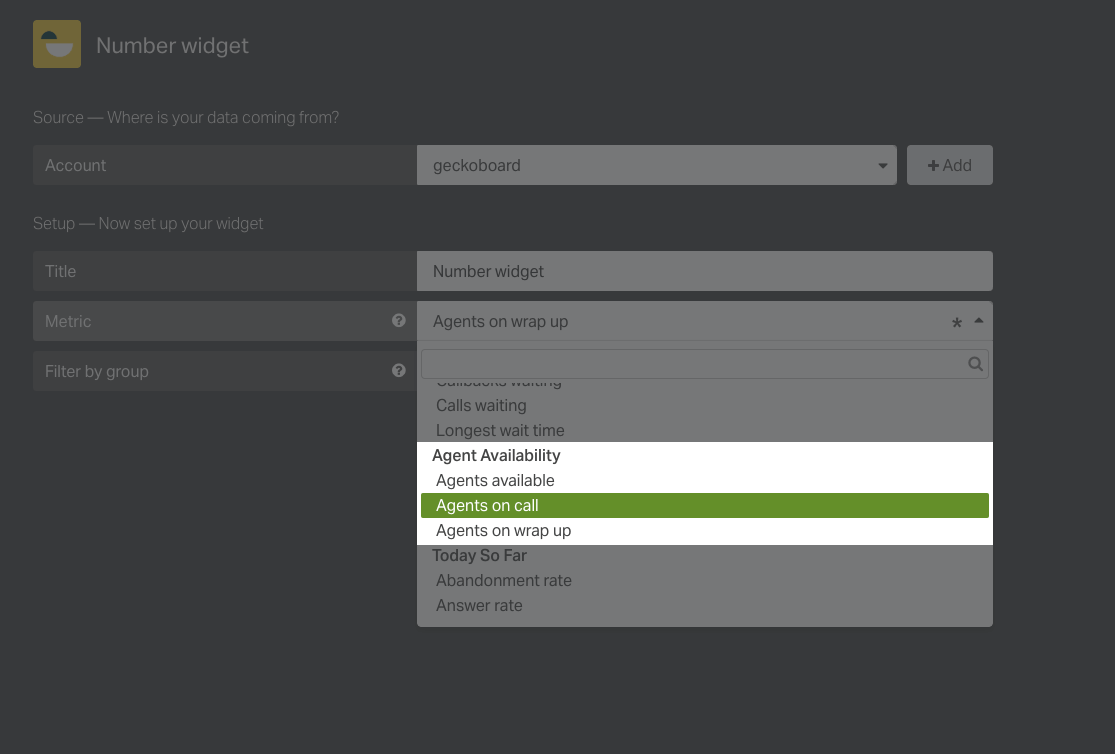 Log in to try it out for yourself, or learn more about the integration here.