Keep things
moving
Track key ecommerce data on a live dashboard, and help your team stay in control.
Free for 30 days, no credit card required.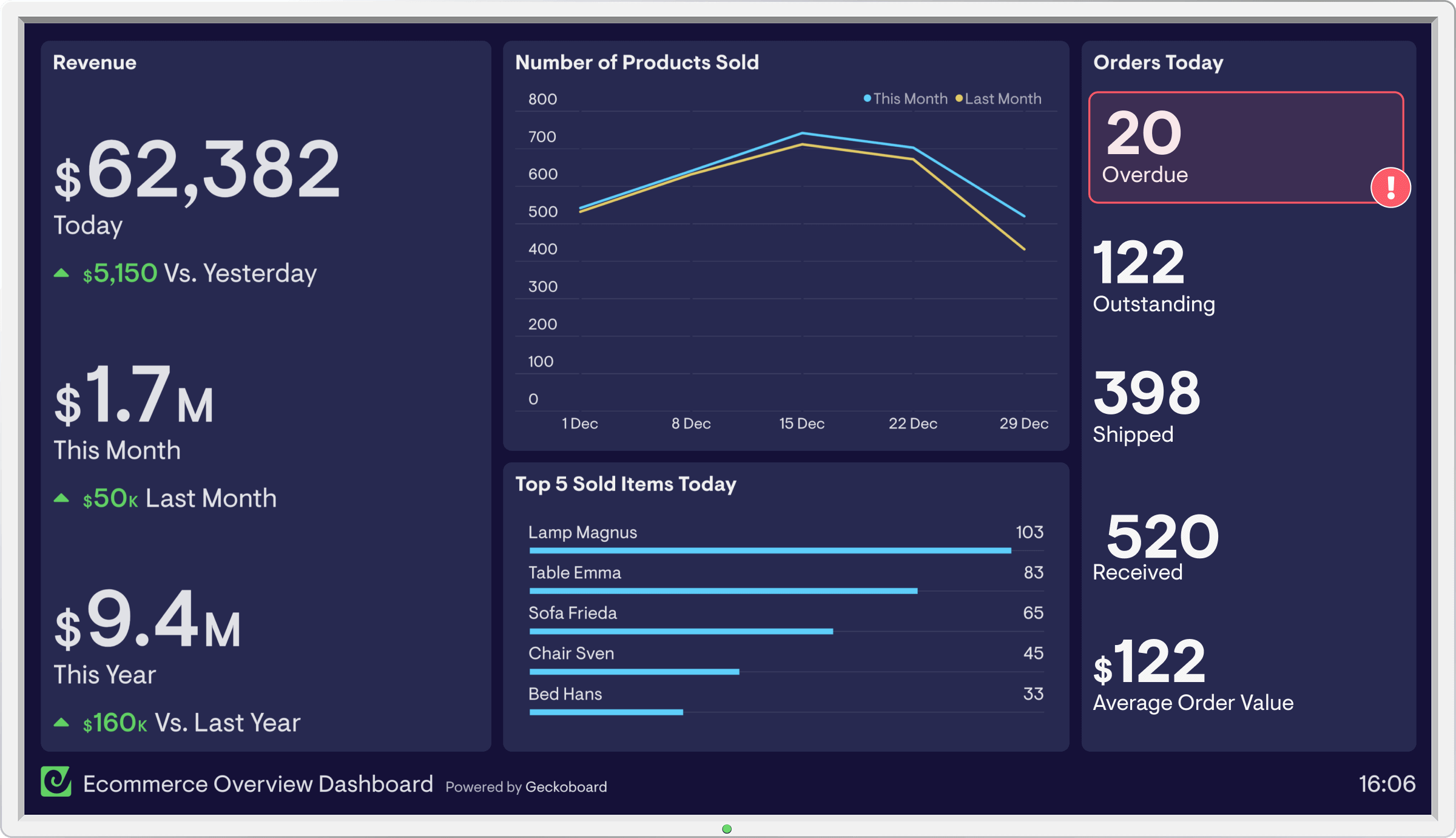 Track key aspects of your ecommerce business in one place
Track orders and keep an eye out for bottlenecks, with data from spreadsheets, databases and Shopify

Channel your team's efforts, and respond to customers faster

Check your website is working perfectly
Build your dashboard
in minutes
Connect easily and securely with your tools like Google Analytics, Zendesk, and spreadsheets

Visualize your key metrics in a few clicks

Don't worry about downloading as it lives in the Cloud
Easily share with your team and view remotely
Working from home? Gather your key ecommerce metrics on a single dashboard, and share it with your team to keep them informed. You can also view your dashboard remotely on mobile devices.
Ecommerce dashboard examples
Whether you want an overview of key ecommerce metrics, or more detailed data for your website and customer support channels, Geckoboard lets you tailor the perfect dashboard for your team.
Ecommerce companies keeping things moving with Geckoboard
At a glance, everyone in our organization can instantly see how we're doing. They don't need to ask 'how many orders did we ship today?' – the answer's right there on the dashboard.
The dashboards are a fundamental tool that we use to monitor the performance of the company and guide our team on a daily basis, in real time.