Geckoboard connects simply and securely to your Google Analytics account, so you can compile key website and app metrics on an easy-to-understand dashboard. You can then view and share your dashboard wherever you and your team are working, via sharing links, a mobile browser, or on a big-screen TV.
Check crucial metrics from across your Google Analytics account, at a glance
Monitor live website traffic to ensure everything is running smoothly
Highlight specific performance targets and see progress towards them
Broadcast the impact of marketing initiatives in real time
Share useful Google Analytics metrics with team members who don't normally see them
Supports Universal Google Analytics and Google Analytics 4
Get the exact metrics you need with powerful filters
Geckoboard supports the key metrics, segments, and dimensions you're familiar with from Google Analytics, and these can be configured by account, profile, or view.
Key metrics
Sessions

Users

Page views

Bounce rate

Session duration

Pages per session

New sessions

Events

Goal completions

Goal conversion rate

Page speed

Site search

Google Ads, AdSense, DoubleClick

Custom metrics

And many more...
Choose from beautiful visualizations, like these:
Pageviews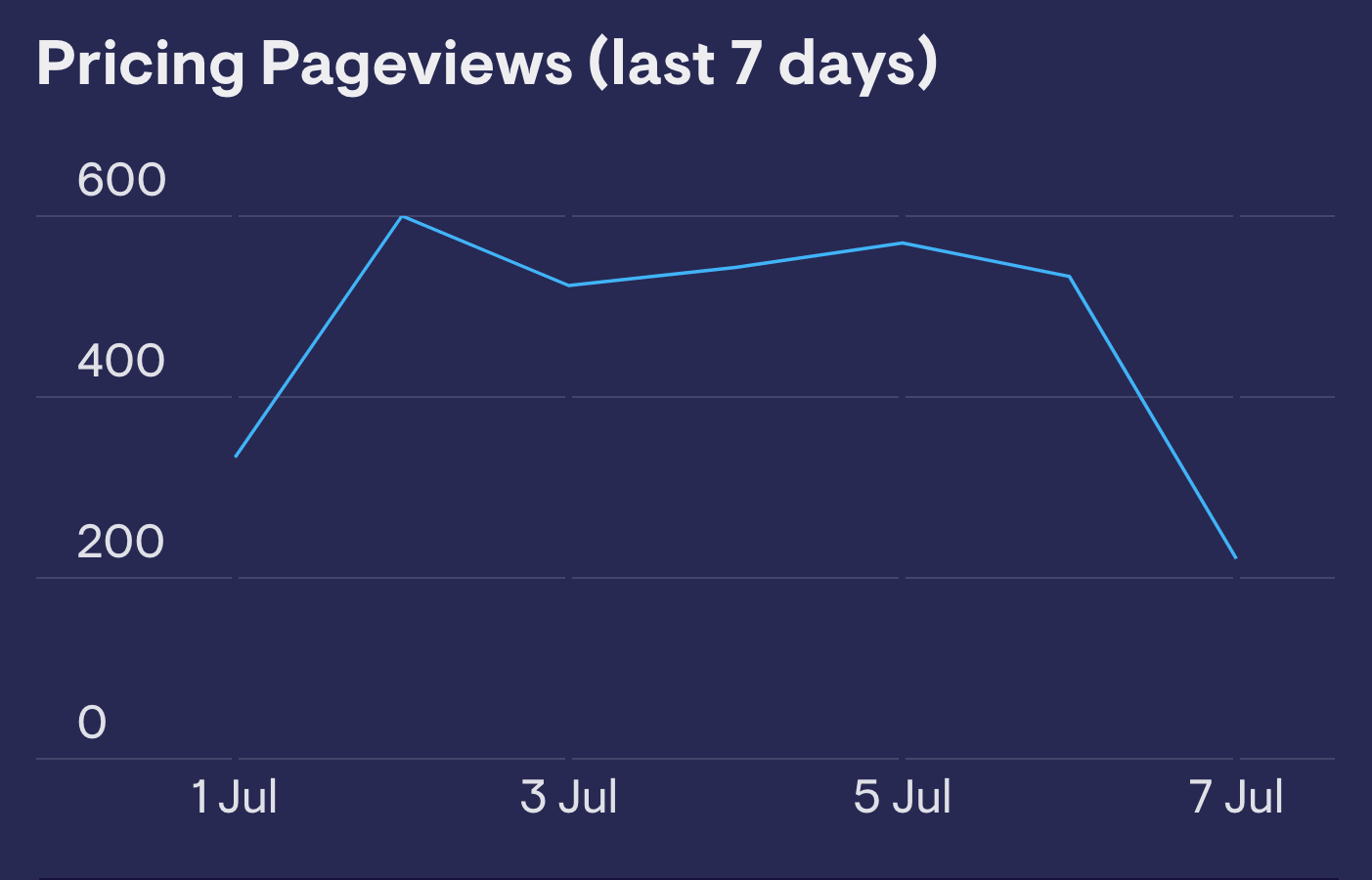 Top pages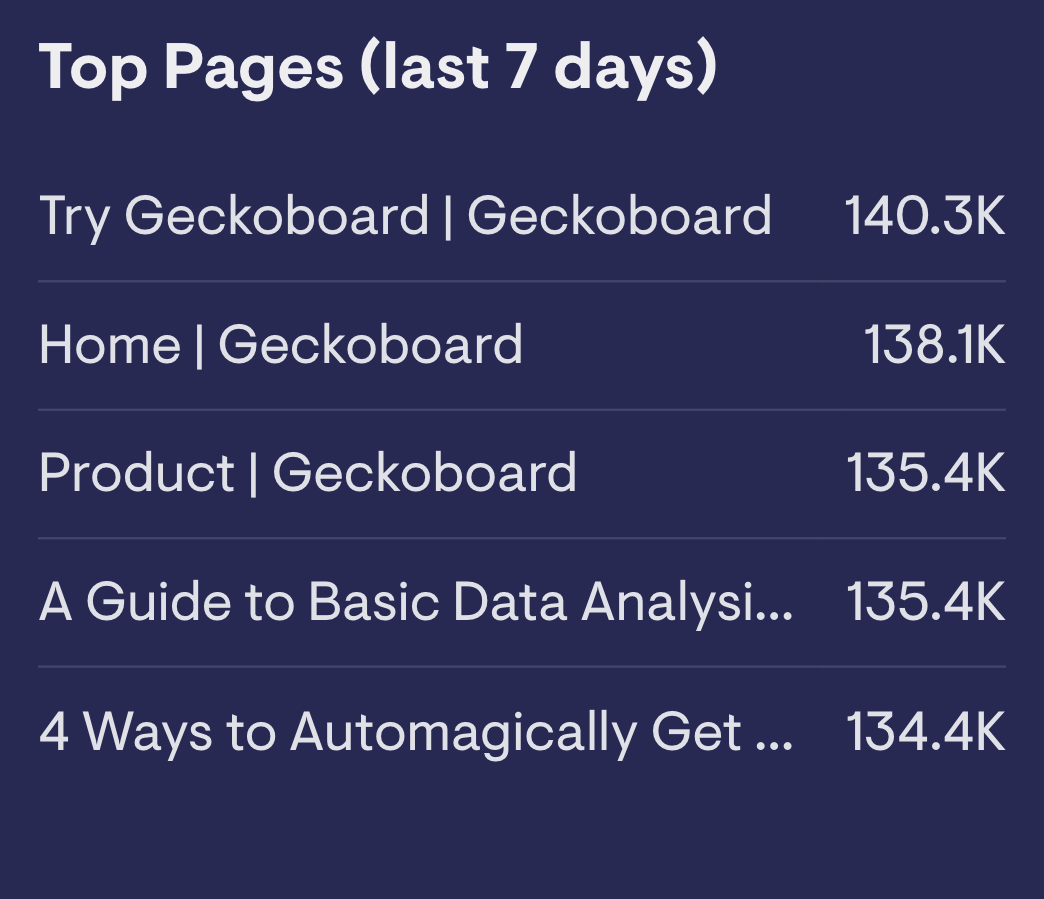 Trial signups