Spreadsheets are great for quickly pulling data together, but they're a poor communication tool. Geckoboard transforms lifeless spreadsheets into engaging, real-time dashboards for your team, that can be shared and viewed via sharing links, mobile, or on a TV screen.
Bring data into a spreadsheet from third party services, or manipulate it with powerful scripts, calculations, and filters

Turn raw numbers into clear visualizations that update automatically when your data changes

See key daily, weekly and monthly figures that would otherwise be buried

Focus on the metrics that really matter without endless data to distract you

Easily show progress towards goals, and highlight numbers when they're performing well or poorly
Get the exact data you need
Geckoboard securely pulls data from Google Sheets and Excel files stored on popular cloud storage platforms. Once your spreadsheet data has been authorized, you can easily select it and turn into into a range of clear visualizations. You can also customize your visualizations with comparisons, goals, status indicators and more.
Choose from beautiful visualizations, like these:
Customer plan changes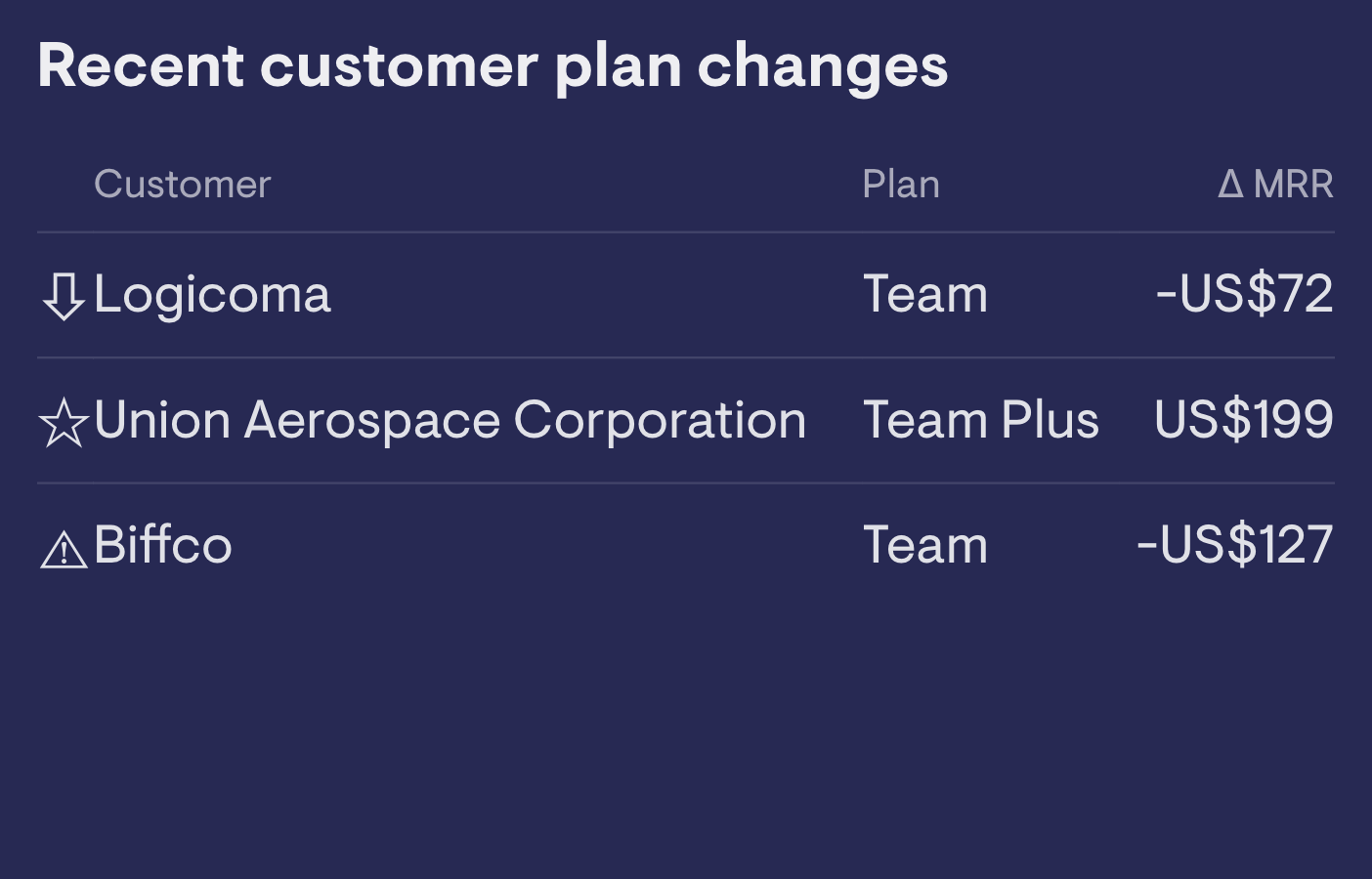 CSAT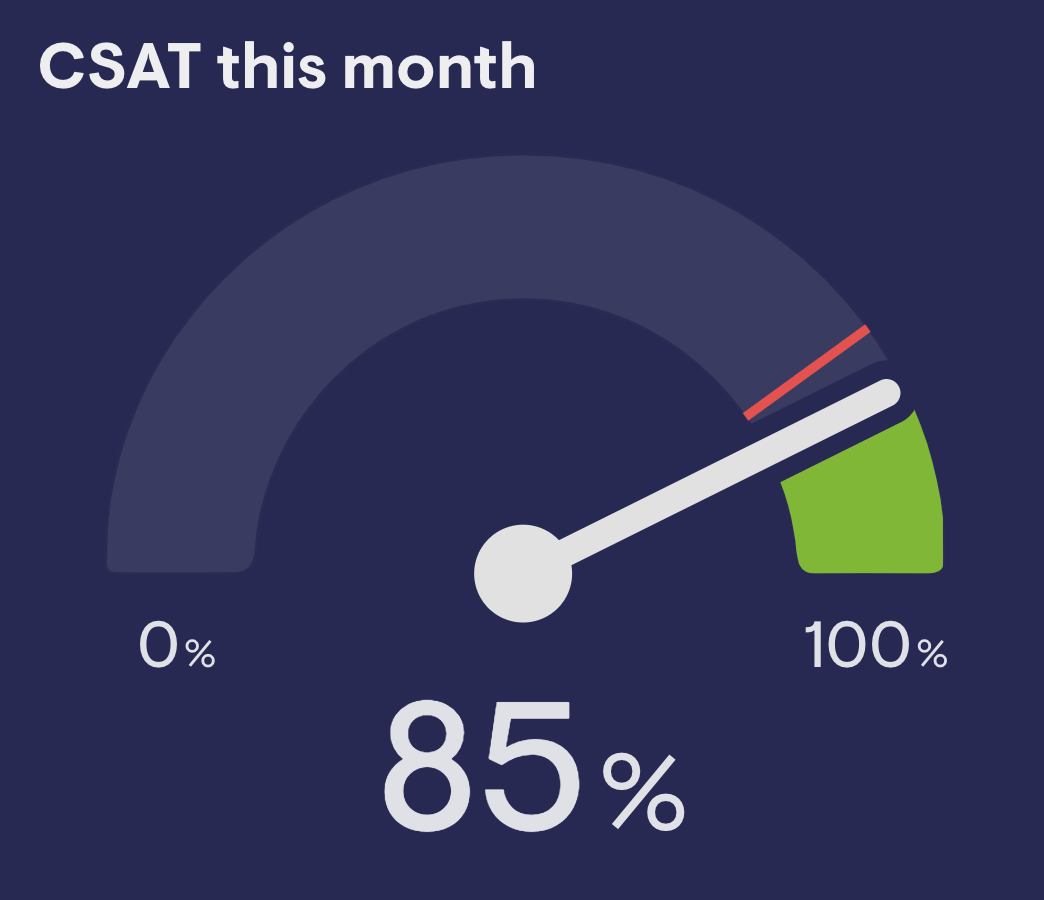 Signups