Zendesk Chat integration
Today we're thrilled to launch our new Zendesk Chat integration that helps teams who use Chat have better awareness of what's going on and where to focus their attention at any given time.
As with our other recent integrations, Zendesk Chat has a number of time-saving presets to help you get started, and a powerful set of filters to give you full control over the finer details.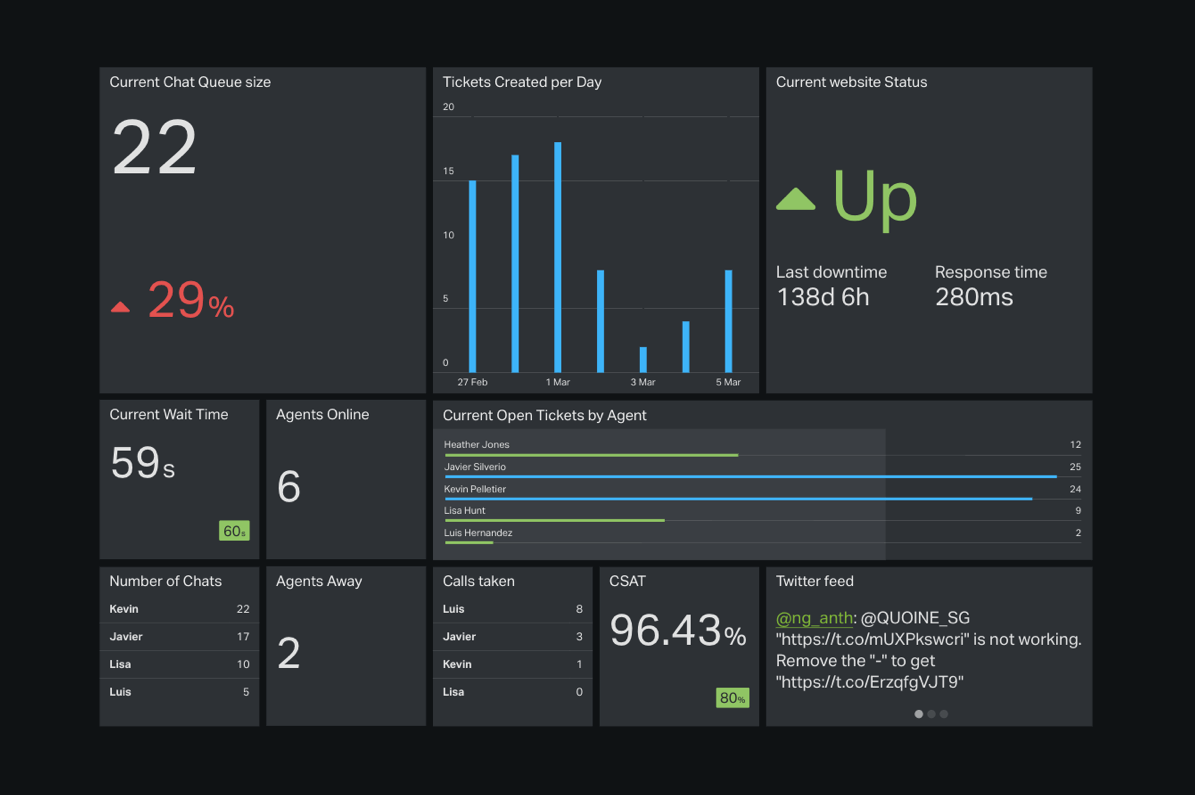 Combined with our Zendesk Support and Talk integrations it's now easy to get a full Omnichannel view of everything that's going on across all your support channels!
Log in to give the new integration a spin (documentation), or read more about how it works in our Zendesk Chat announcement post!