Analytics reports for Slack
Need your remote teams to be more data-driven? Use Geckoboard to create and schedule automated KPI reports for Slack.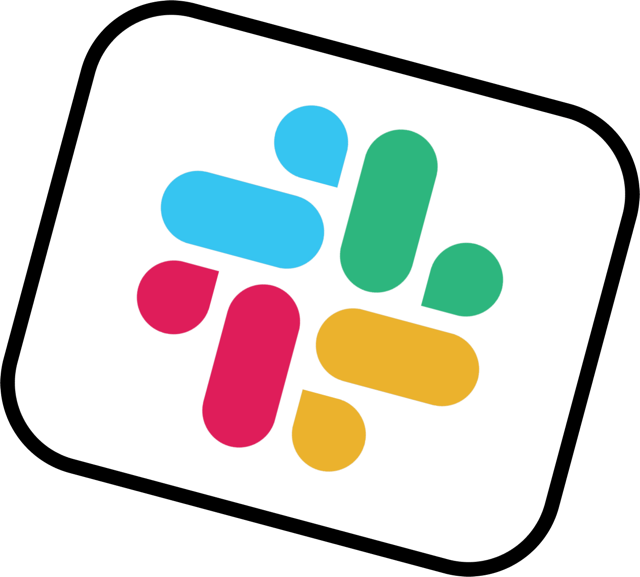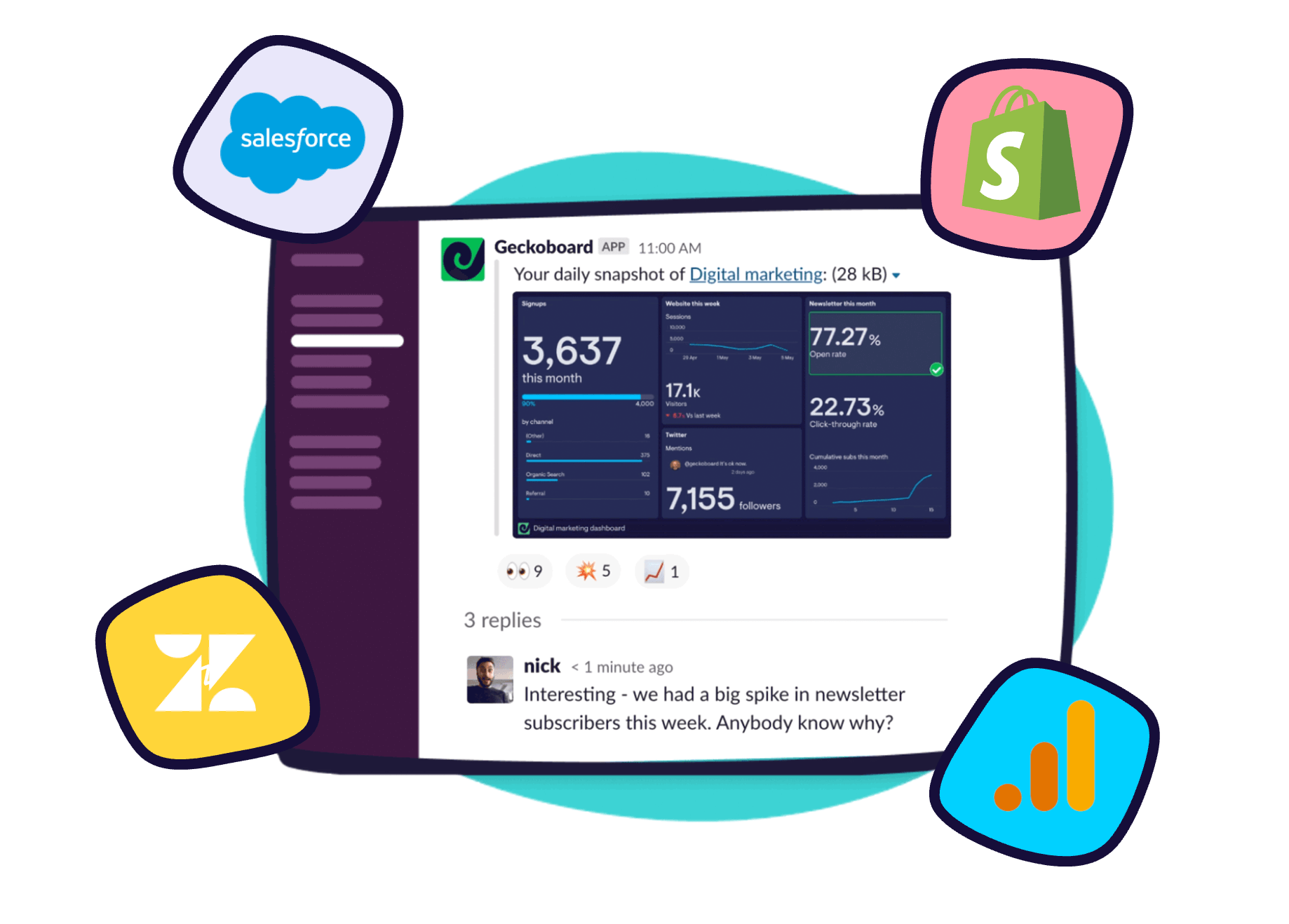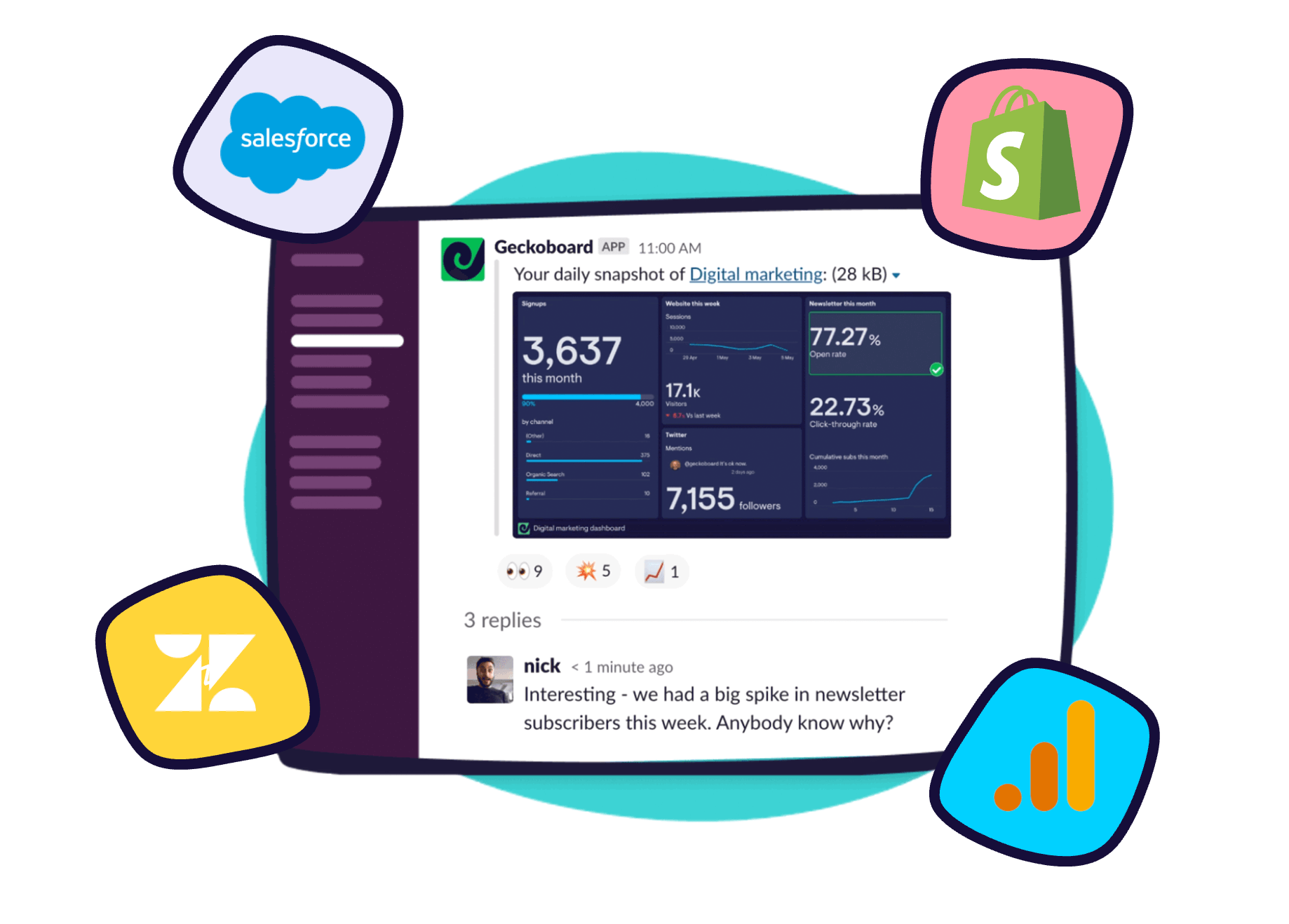 Managing remote teams is never easy – especially when it comes to sharing data and KPIs.
With Geckoboard, you can create attractive KPI dashboards that post regularly and automatically to your Slack channels.
Surface metrics from over 80 data sources, and present them in one place, so your team can see exactly what's going on.
Why view analytics reports in Slack?
High-performing teams know their metrics inside-out; constantly bringing data into discussions and decision-making. They know their goals, and they know what they need to achieve.
But remote and hybrid working can cause teams to lose touch with their data.
Geckoboard stops this from happening by visualizing important metrics in the one space you know everyone will see – Slack.
How does it work?
Step 1: Connect your data
Connect Geckboard to over 80 data sources. It doesn't matter whether your data is in a spreadsheet, a database, or a tool like Salesforce, Zendesk, Google Analytics or Shopify.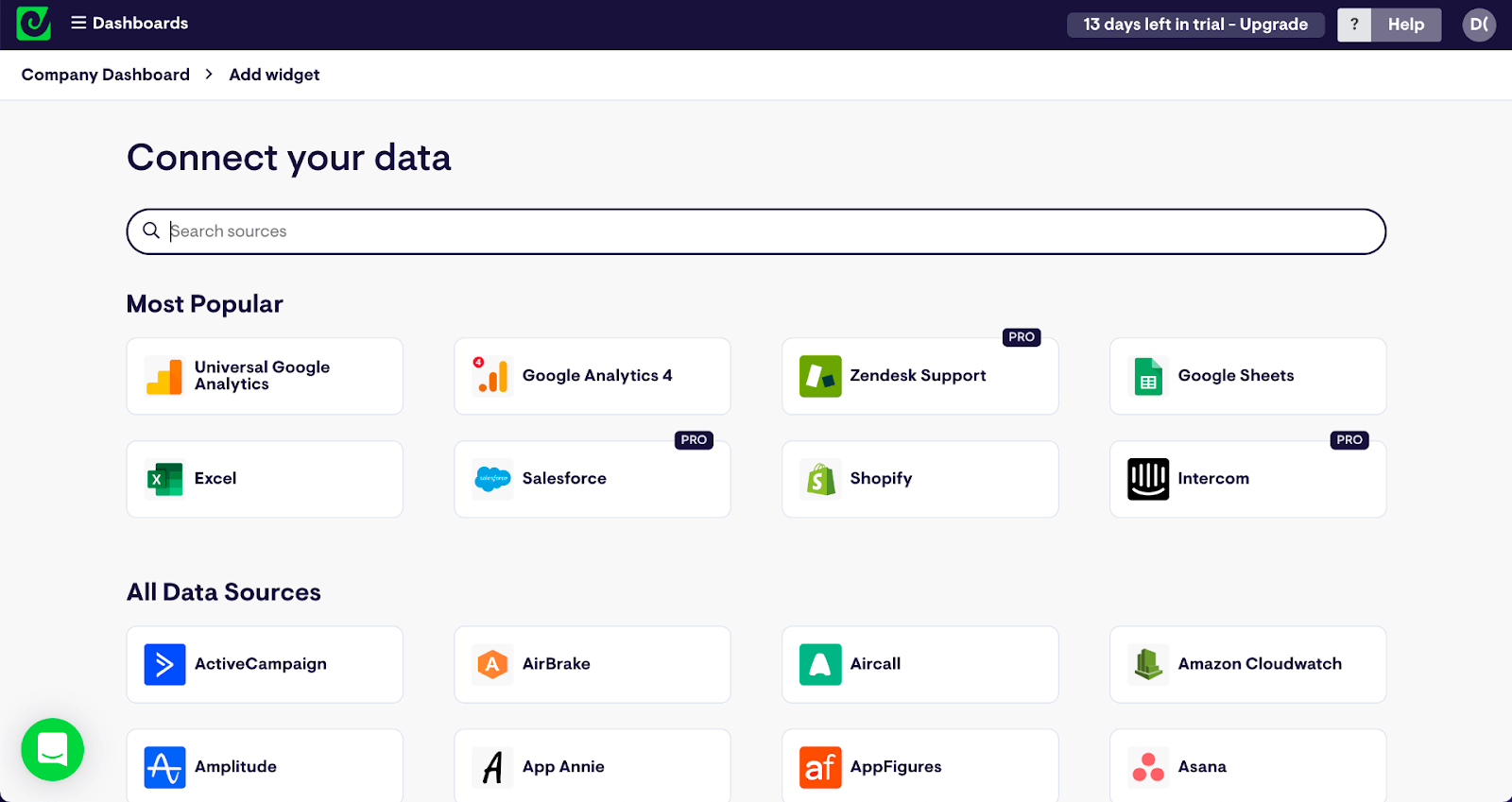 Step 2: Build a dashboard
Build an awesome KPI dashboard using Geckoboard – the quickest and easiest dashboard builder on the planet.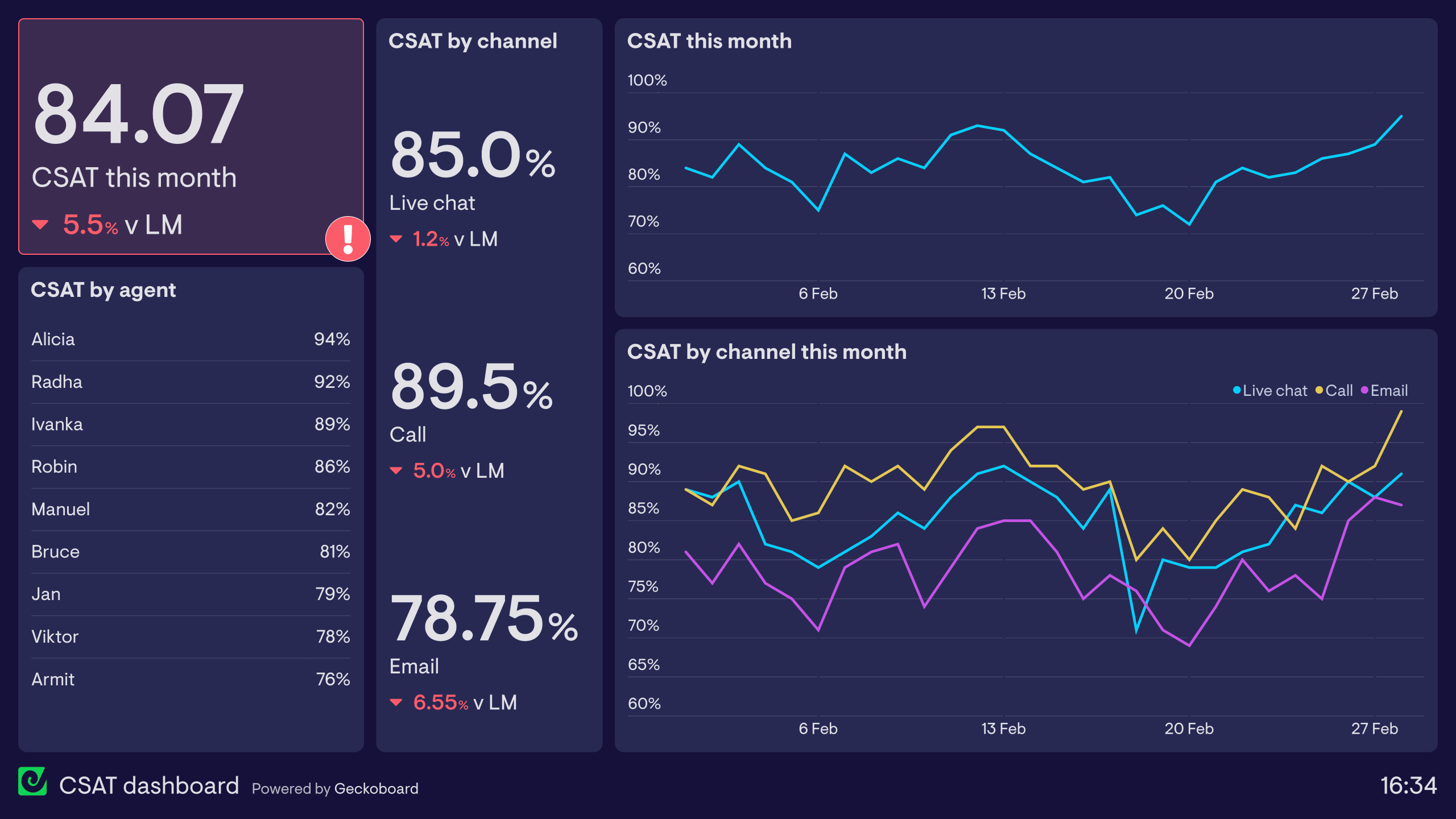 Step 3: Choose when to post to Slack
Schedule snapshots of your dashboard to post regularly to your Slack channels. Choose a day and at a time that suits you.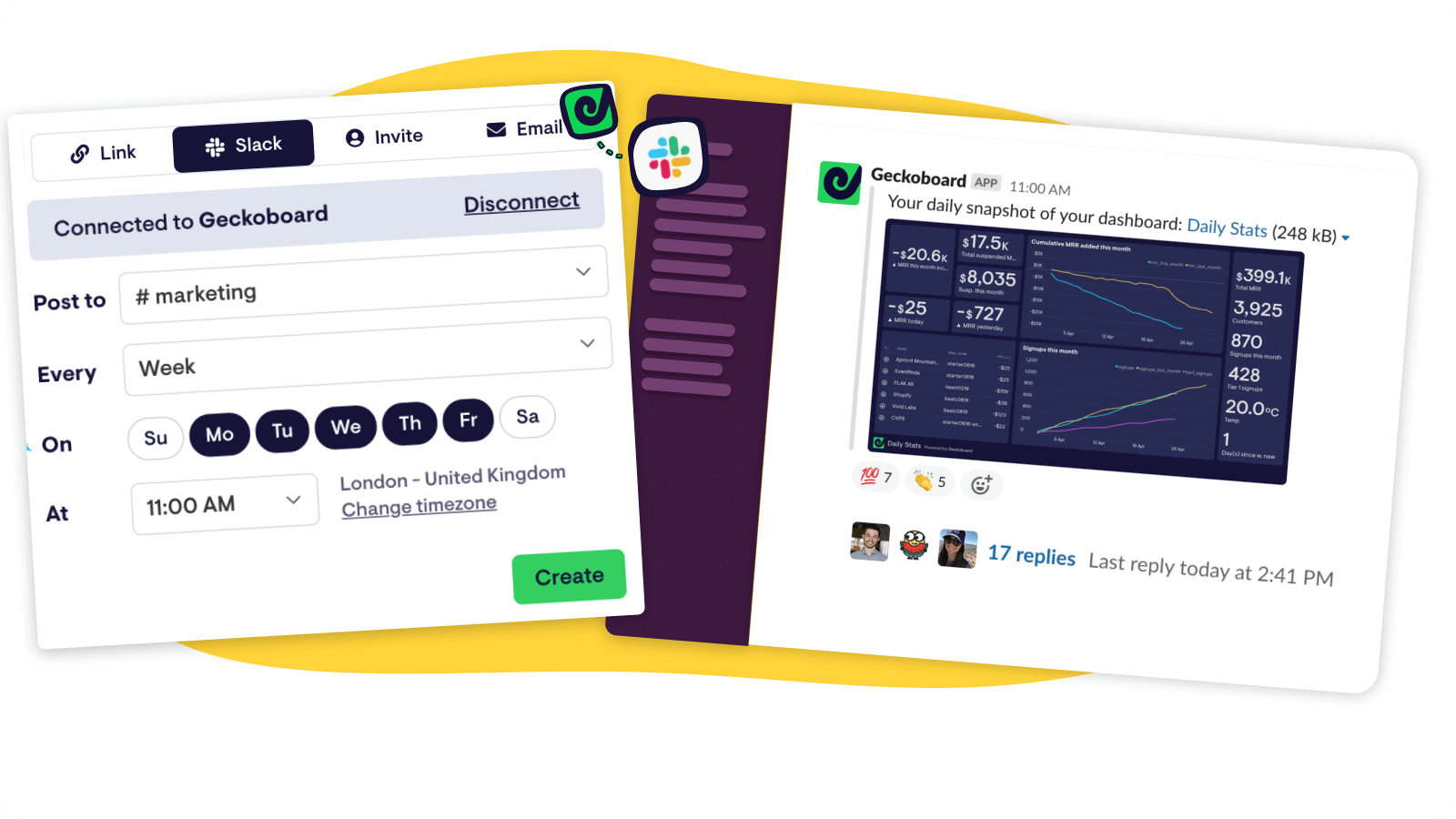 Other ways to share
You can invite colleagues to view real-time data in Geckoboard, or share dashboards in other ways. Display live dashboards on a TV, access via mobile, or schedule snapshots direct to your inbox.
At a glance, everyone in our organization can instantly see how we're doing. They don't need to ask 'how many orders did we ship today?' – the answer's right there on the dashboard.
The dashboards are a fundamental tool that we use to monitor the performance of the company and guide our team on a daily basis, in real time.
The problem with other Slack analytics apps…
Updates lack visual impact

People think visually. And if you want your metrics to get noticed, you need to communicate them with visual impact. Unfortunately, many Slack integrations are visually unengaging, and quickly become part of the furniture.

Geckoboard presents KPIs in a way your team will notice.

They don't bring KPIs together

Often, the KPIs you want to visualize are stored in different places and different tools. Sharing these KPIs one-by-one – via a stream of different Slack alerts – makes it impossible for your team to see the full picture.

With Geckoboard you can communicate all your most important KPIs using one, easy-to-understand dashboard.

Not everyone can access them

Everyone in your team might have access to Slack, but not everyone owns a license for the business tools you use. That means team members can't click on notifications created using these tools.

With Geckoboard, your team can enjoy unlimited access to KPI dashboards via sharing links.
Who uses Geckoboard for Slack?