Dashboard Snapshots for Slack
We've added a whole new way to share your dashboards with your team, via Slack. Open up the Share menu on any of your dashboards, and you'll now find the option to schedule a daily screenshot of that dashboard to a Slack channel, at a time of your choosing. Ideal for keeping everyone in sync whilst working remotely!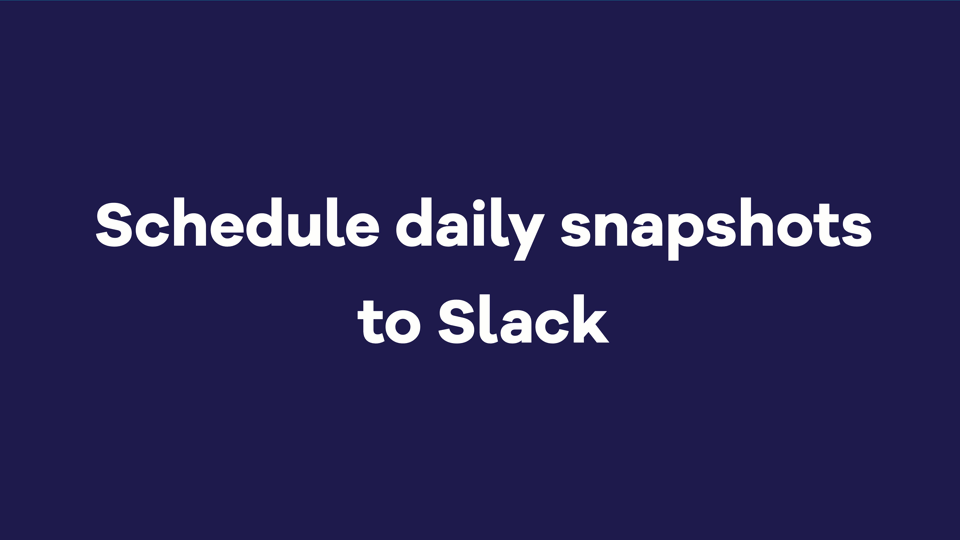 To schedule a daily snapshot of your dashboard to Slack, you'll first need to create a Sharing Link. Normally a premium feature, we've made Sharing Links free on all accounts until September 2020 as part of our COVID-19 response, so customers on any of our plans can use our new Slack integration to keep sharing important metrics and goals with their colleagues.
Learn more here!